One Week Ago: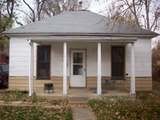 Today: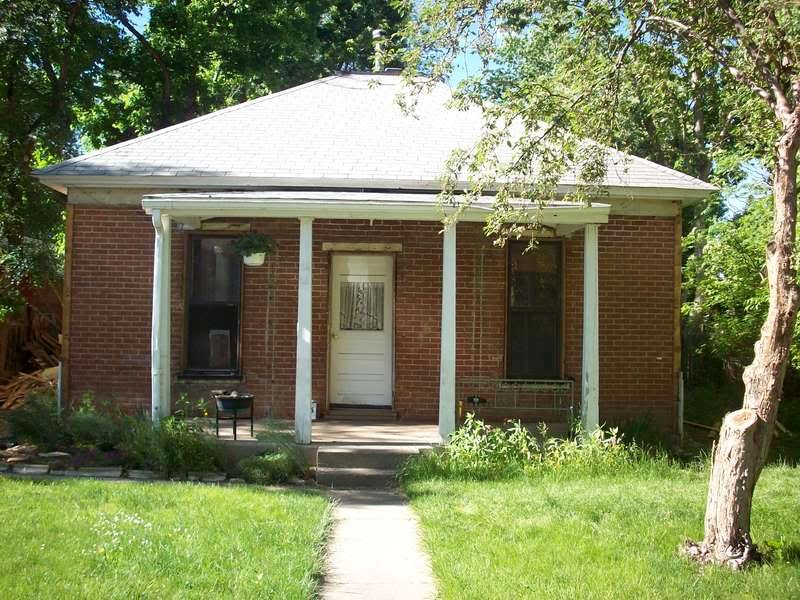 We removed ALL of the wood from the front and east side of the house today
(except the corners)
!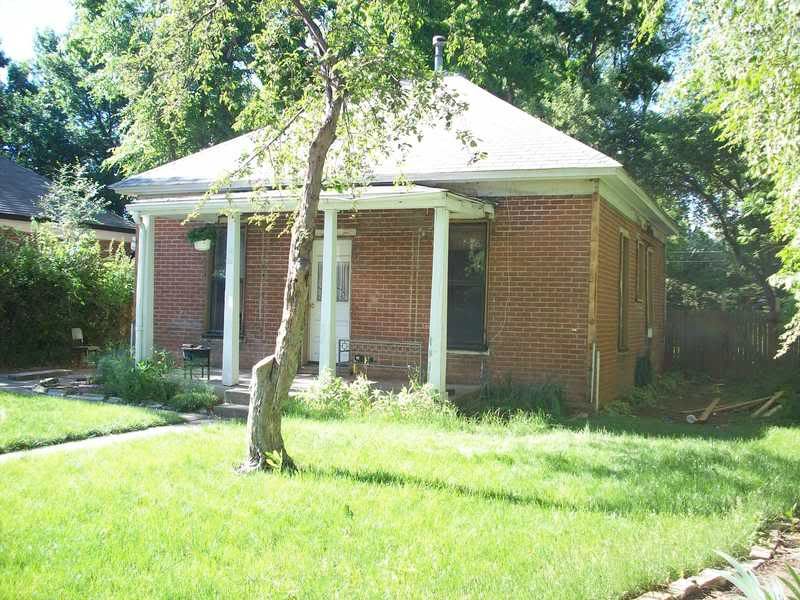 I pried wood from the fronts of the windows: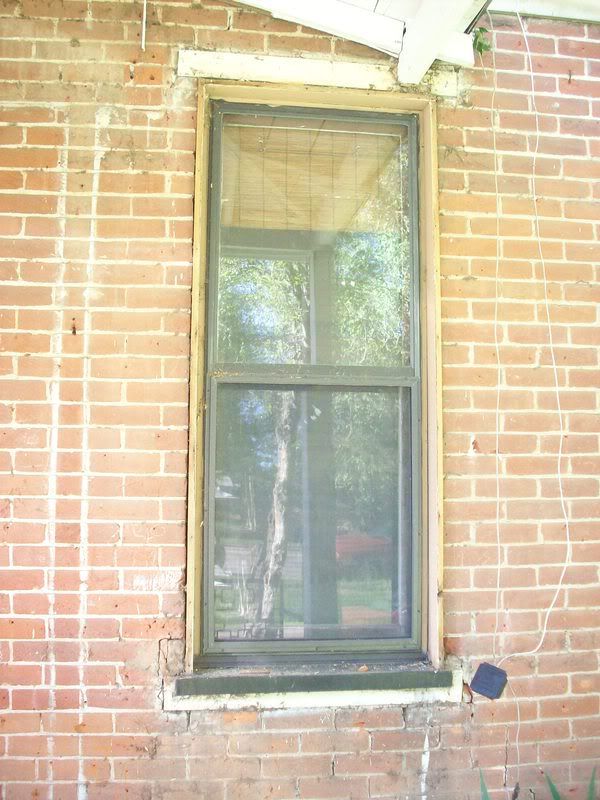 Those white things are the original headers and sills. They seem to be in excellent condition... a little sanding and paint, and they'll be good as new! Now you can REALLY see why getting the exact size of window MIGHT be non-negotiable.
Here's a view of the door's header... it's in the same vein, though much thicker: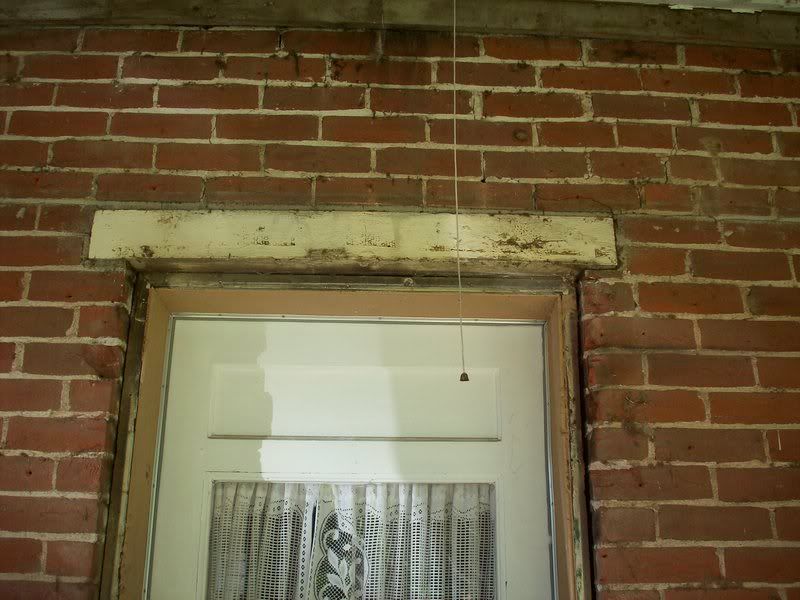 Tomorrow: Wood and steel siding come down off of the west side!