We did pick up THESE posts for free at one point... they are 6" wide, but aren't really traditional. I'm not sure they will work, so I hadn't mentioned them yesterday.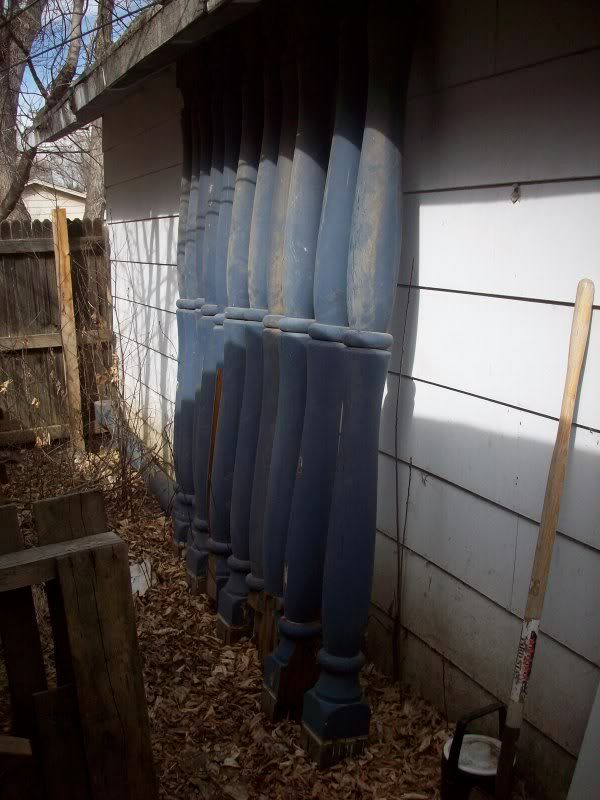 OK... here's the test run (in powder blue): I just leaned them up there.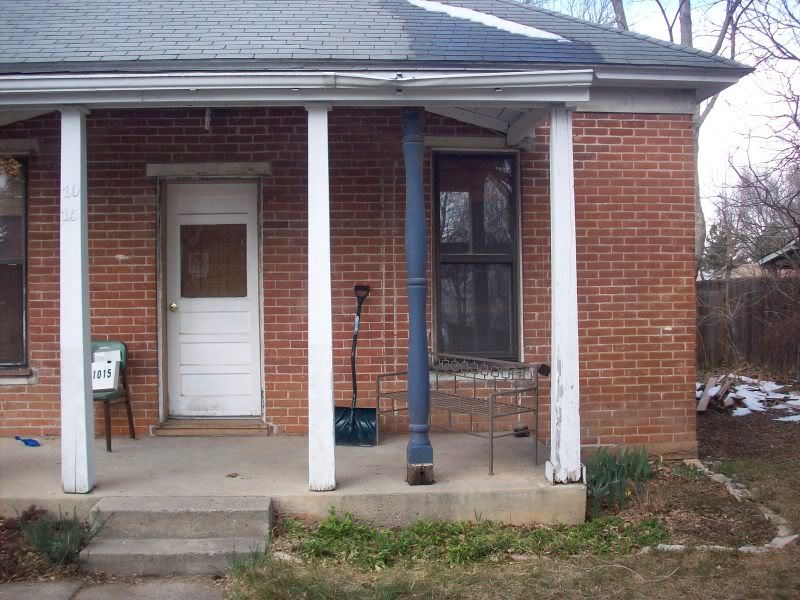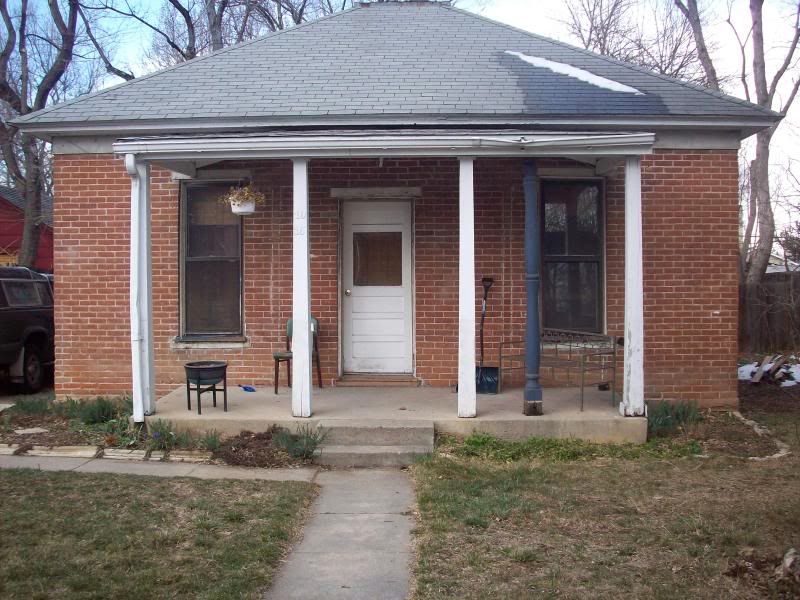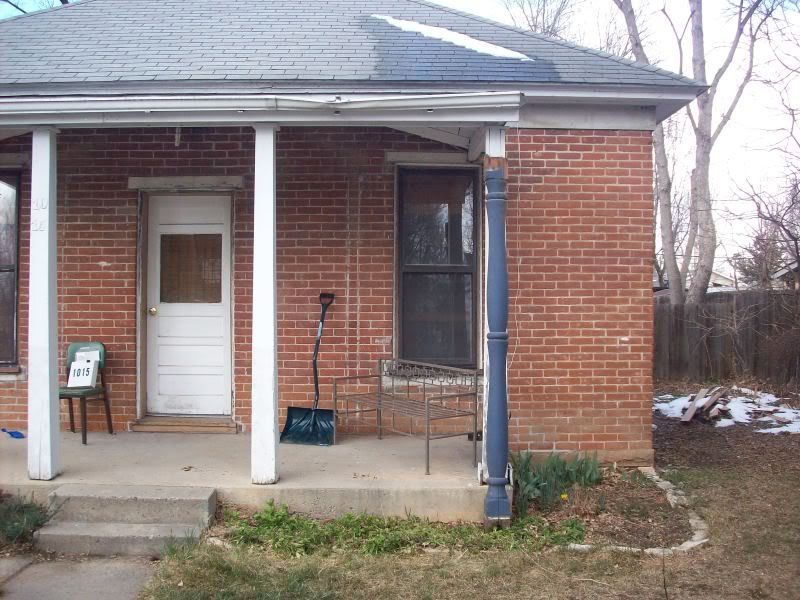 Now... I have to make a decision soon (like by tomorrow or so), because I have an offer for someone to buy the posts for about the amount I need to buy
4 of the ones from Lowes
(Edited to add... I'd just need to add $100 or so. On the other hand, if I use the blue posts, I can sell the remaining 7 or 8, and use that money to buy beadboard for the porch ceiling...) So... salvaged not quite right historically that need a little work to be perfect, or new construction closer to original, but are hollow and maybe not as "nice" of craftsmanship?