I've learned a new skill this week- darning socks! It's been on my list of things to learn, and a drawer full of holey socks coupled with the price of new ones and my desire to keep things from becoming trash forced my hand.
To darn a sock, you need a darning needle, a darning egg or other smooth round object, and darning cotton or embroidery thread. I was pleasantly surprised to discover that my grandmother's sewing kit included 4 balls of darning cotton. It's apparently not made anymore. I found this ceramic egg at the Habitat ReStore for $.50.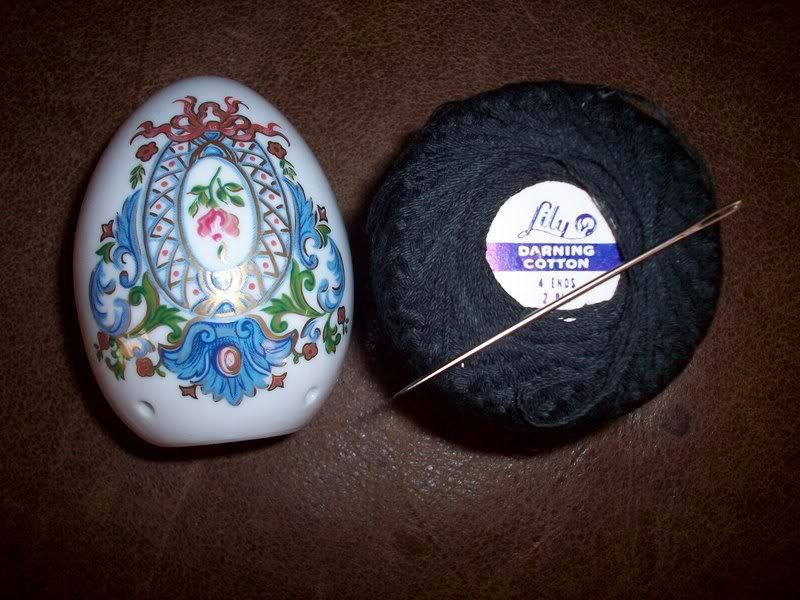 I've been carting a bag of socks around with me all week, darning when I have 1o minutes to wait here or there. It goes quite quickly once you get the hang of it.
Here is a video
on how to darn socks. It shows darning wool socks with wool, but the technique is the same for cotton and silk socks. Just use a matching thread, and a needle about as big as your threads.
Anyone else darn their socks?