We removed the siding from the front of the house today: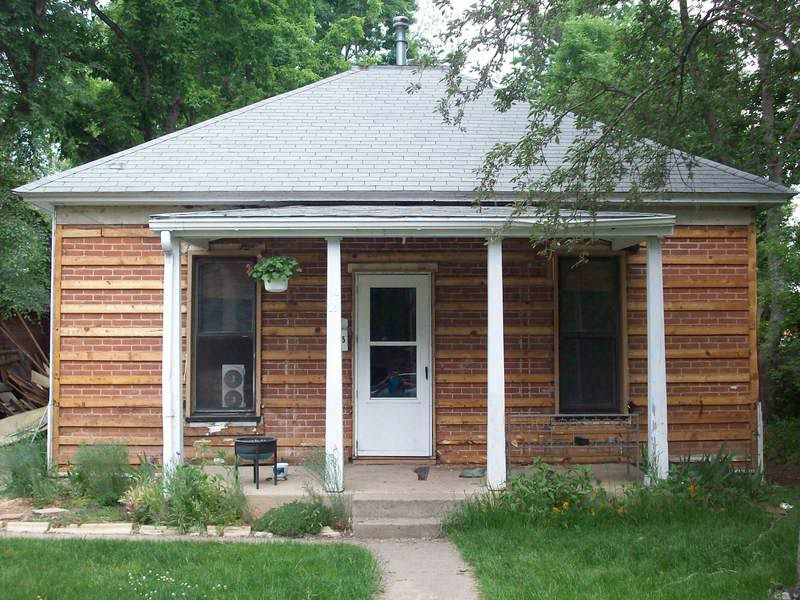 We noticed two curious pairs of white lines running down the house vertically, a few feet from the door on each side: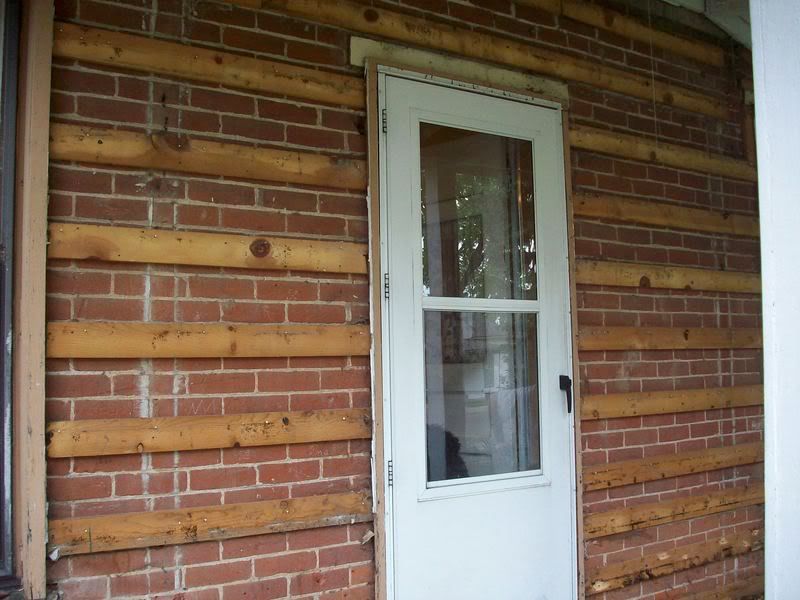 Here's a close up: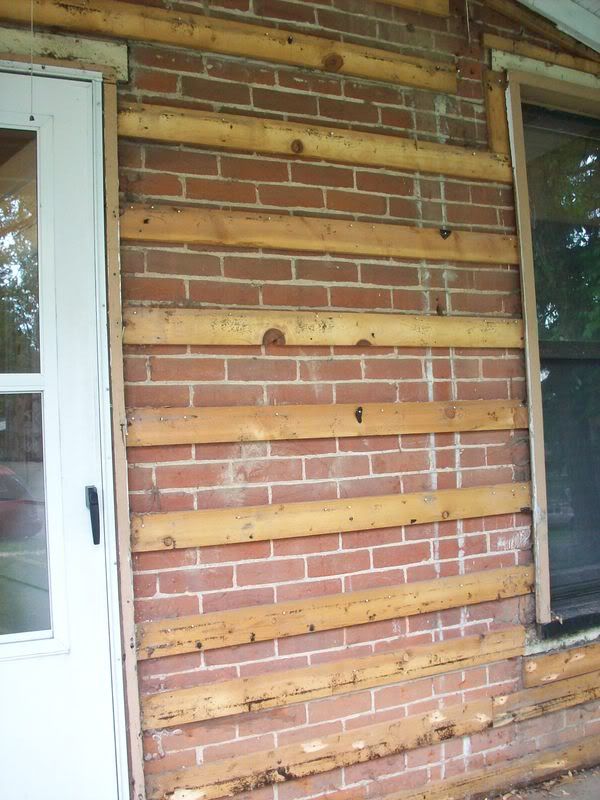 We puzzled over them for a while before we realized that they are the "ghosts" of the original porch! The house next to us
(which is identical in almost every way
) has a porch that is exactly that size, covering just the front door. It also has two turned columns in the front, and two "half" columns against the house in exactly those spots. The current porch on our house must not be original to the house; I am guessing it was poured and roofed at the same time as the house was clad in siding.