In great anticipation of ripping the siding off this June, I have started working on the new front door. The door's paint layers show that it has been purple, green, burgundy, white, tan, and red.
Here is the back side of the door: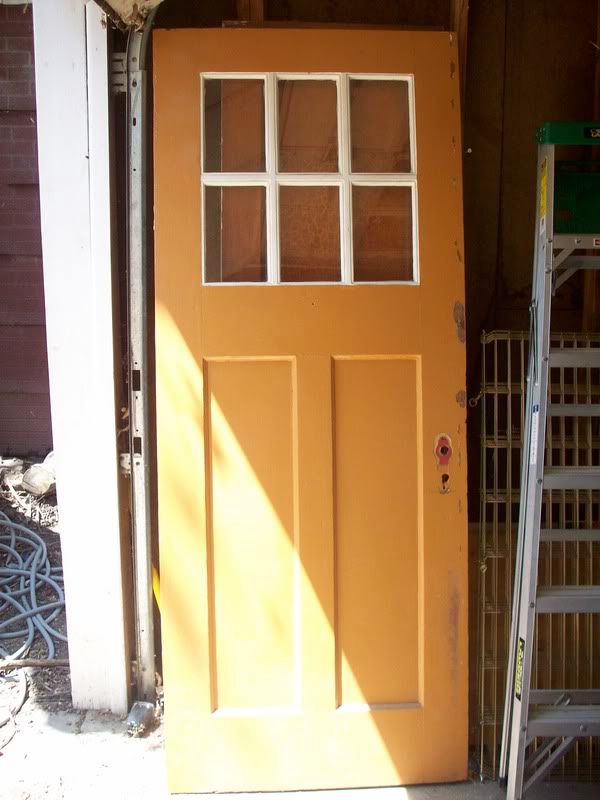 Here is a small bit of peeling paint:
Here is a bucket of lead paint chips... breakfast anyone?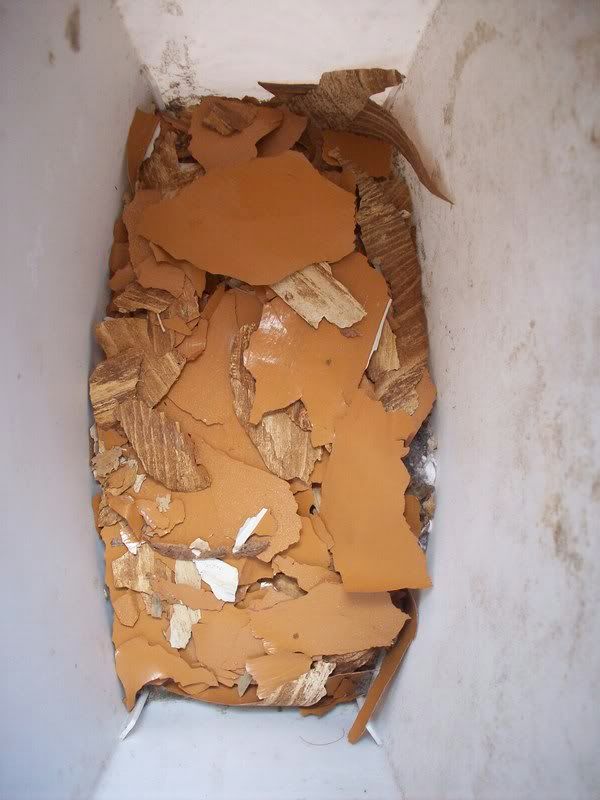 Here is what I accomplished today:
A closer look at the wood graining:
My goal is to be better at identifying wood types... it looks like pine to me. Am I wrong?
We are going to repaint it a yet-to-be-determined color, as it is no condition to be stained (there are quite a few dings and dents on the edges of the door, and a few on the faces.) Maybe a nice deep muted blue would be nice... or a nice dark sagey green.