We went to visit my parents this past week. They live up in Montana in an early 80's ranch that they are currently remodeling with vigor. In addition, they are creating a very low impact lifestyle with their changes. Here's some of the unique ideas they have used in their house:
Flooring: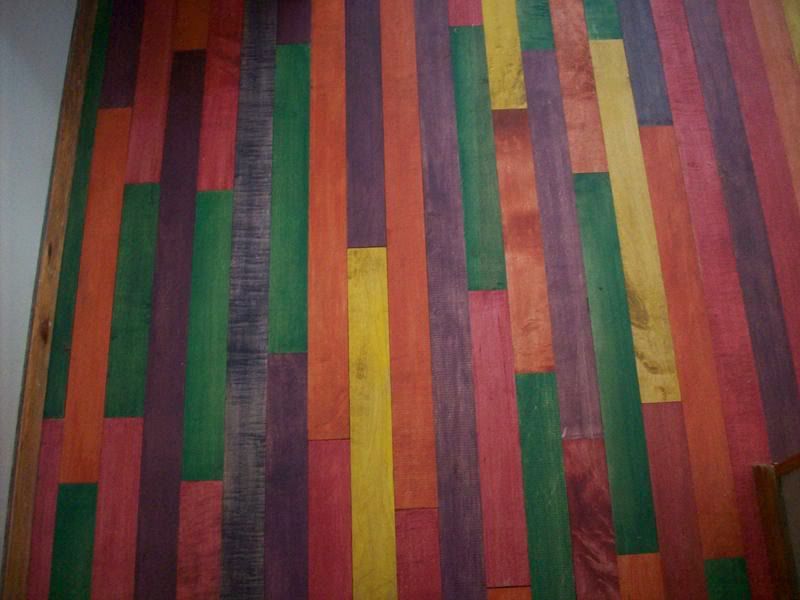 It is solid maple hardwood flooring, hand dyed in primary colors and installed in a random pattern.
Bathroom Vanity/Sink: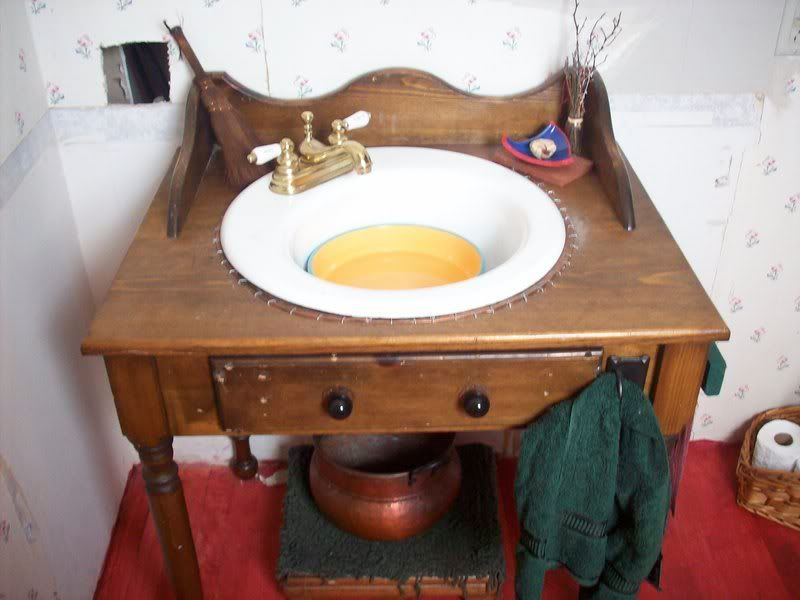 As you can see, the bathroom is not completely finished, but the sink and vanity are completed. They have taken an old writing desk and inserted the sink into it. They are very environmentally conscious, and so are draining the sink into a copper pail beneath instead of into the sewer line.
Kitchen Storage: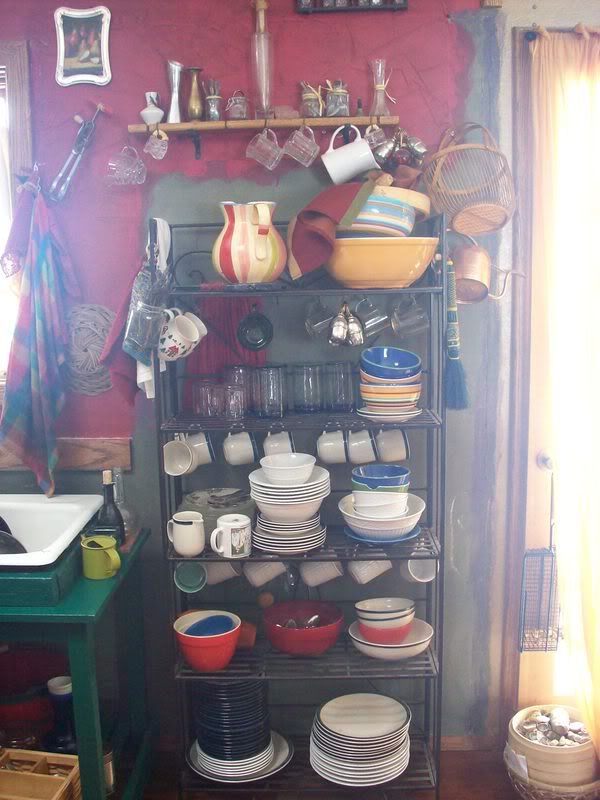 No cabinets in this kitchen... everything is displayed artistically on iron racks, wall shelves, and hooks.
What are they doing to create a low-impact lifestyle?
Composting all food and paper scraps
Growing their own food and eating vegan
Using the sun to heat their greenhouse

Dropping the heat at night and using hot water bottles
Recycling all greywater into plant water
Line drying all laundry
Walking to the grocery store; only one car for the family

Not using a microwave or refrigerator