My father-in-law graciously spent his Father's Day installing our granite countertop. (The one he created for us out of salvaged granite). I was away most of the day for a concert, so I apologize for lack of play-by-play.
Here's the workbench...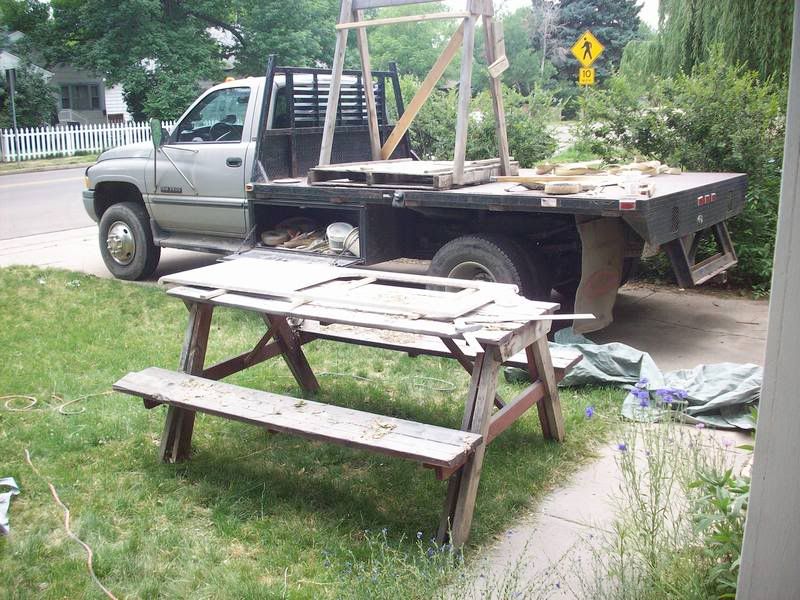 When We Bought... After Cabinets...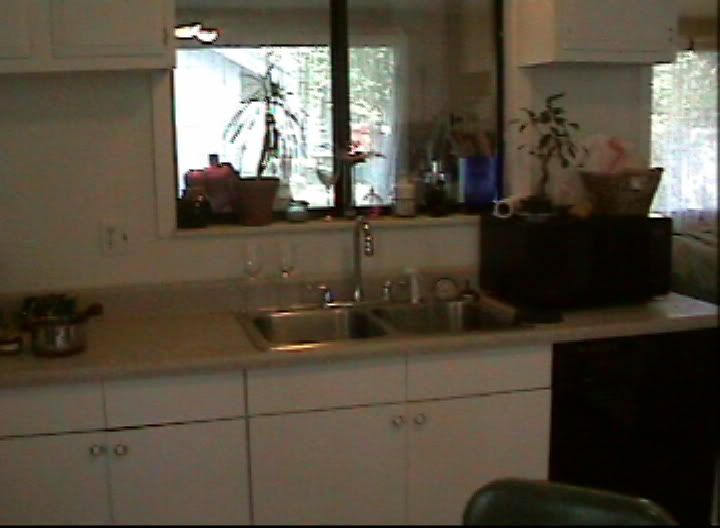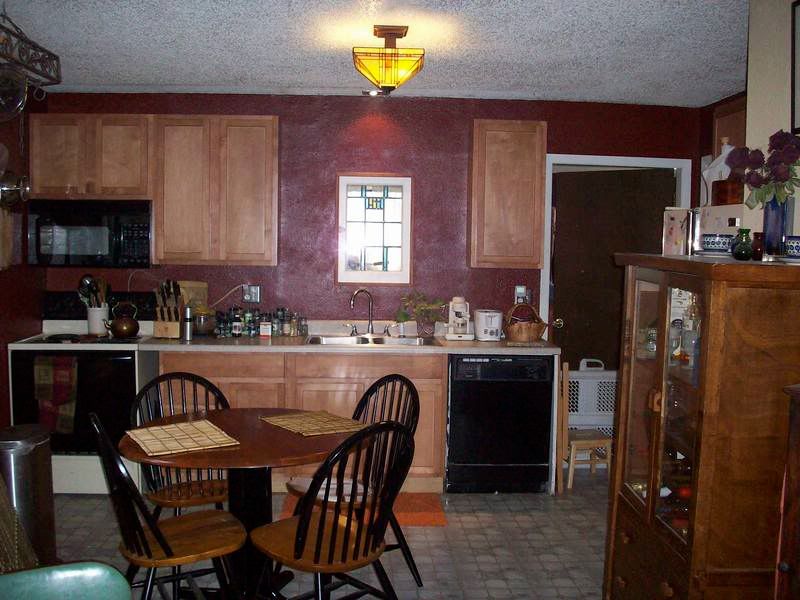 With Granite!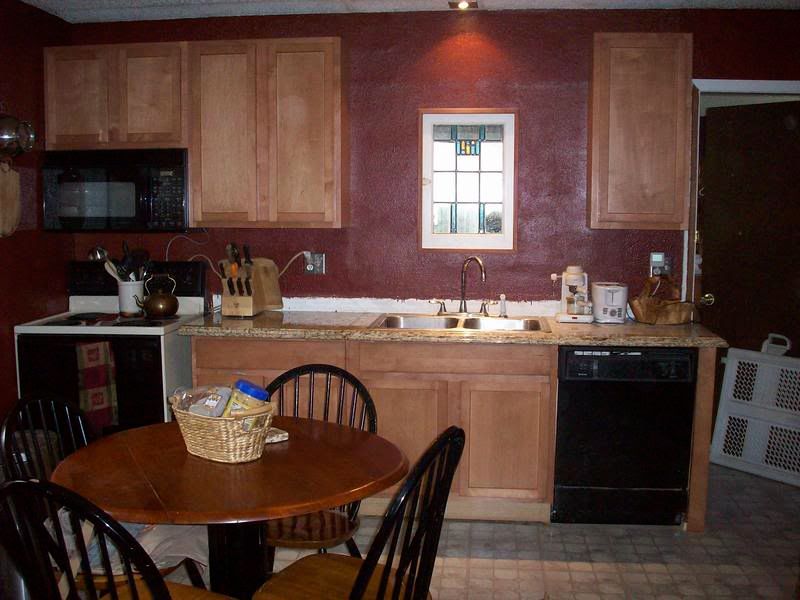 Notice the super fancy edge... I'm sure it was expensive when new.
We aren't finished yet... as you can see, there is still a gap between the stove and the counter/cabinets and no backsplash. The gap we intend on filling with a piece of butcher block counter with knife slots and a small door to hide our baking pans...
and here is one idea for the backsplash. The GREAT part about this backsplash is that we already have all of the materials, so it would be free.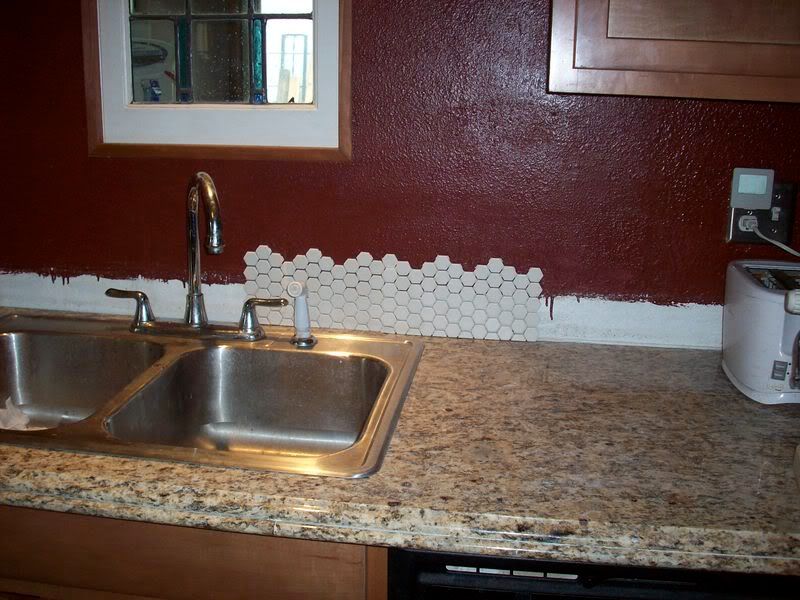 The hexagonal tiles I picked up at Habitat a few months ago for cheap!
Here's an "up-close"...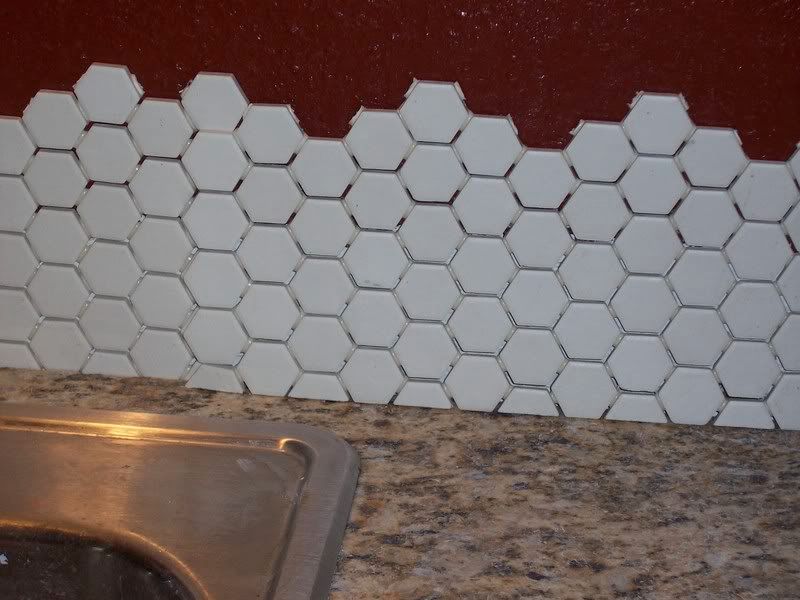 I can't decide whether it looks REALLY good or REALLY bad. I also thought that replacing a few of the tiles with a color would look nice... I tried red below: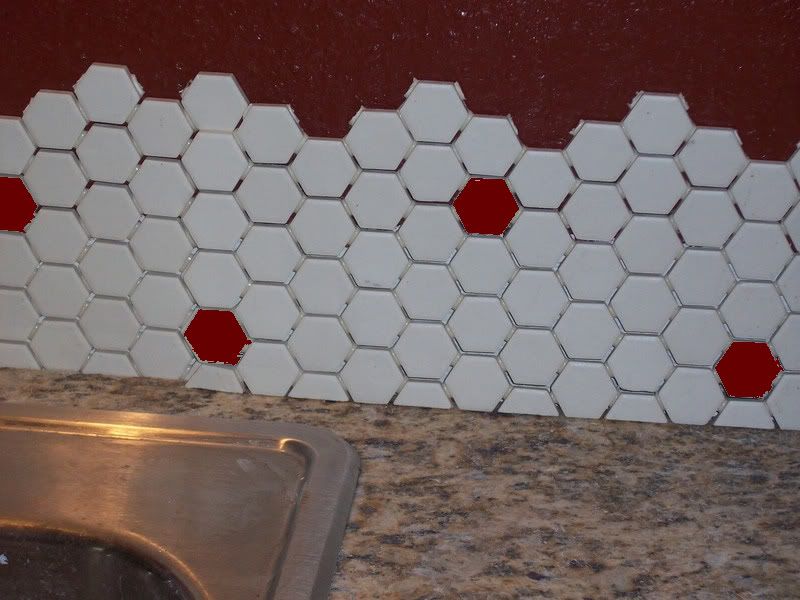 Any thoughts? I think cream subway tiles would look good, too... and so would white/torquiose/red glass mosaic tiles... but both of those options cost money, so it would be at least 4 months before we could start the backsplash.