The window trim is up and caulked. It's amazing
how much better it looks
even painted white! Without the trim, the windows looked like sunken eye sockets.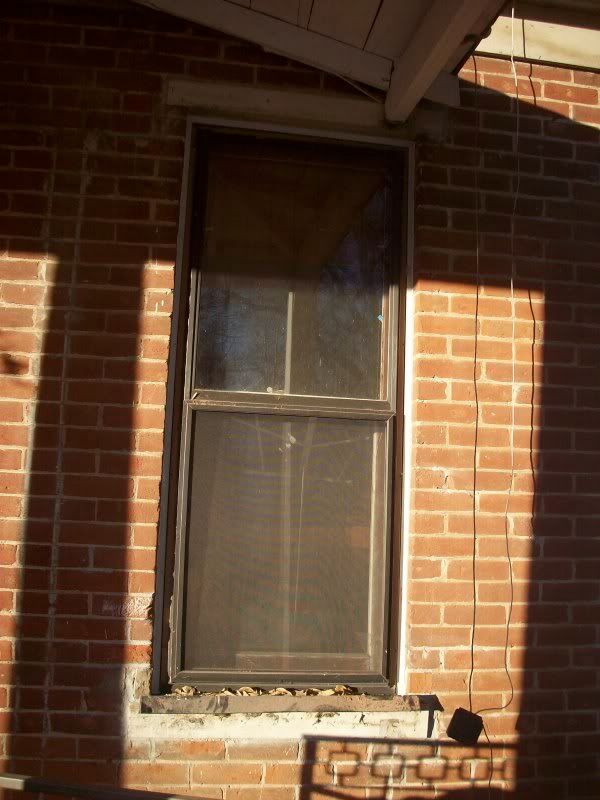 It was harder than expected to nail the trim in. It would have been much easier with a nail gun, but we are cheap and muscled through with 20 ounce hammers and 6D finish nails. Also, I learned how much I hate caulk AND sticky fingers. The only way to tool the caulk against the very uneven brick was to use a finger; this felt like scraping down concrete with my fingertip all day. It's still raw.
Painting, and caulking between the trim and storm with temporary, removable caulk is next. I'll be painting the trim white, as next spring, we'll take down all the storms, rehab the windows, put decorative molding on top of the trim, replace the storms, and paint! Still no decision on paint colors, though that might be decided soon when we paint the new front door!