In preparation for keeping the brick NATURAL (yes, we've decided to scrape up the money to keep it natural... thanks for your comments to assure us it was worth it!), I've been scrubbing down the brick. There are spiderwebs and crayon names and drawings to remove before work is started!
It's a veritable "who's who" of the house's former child residents!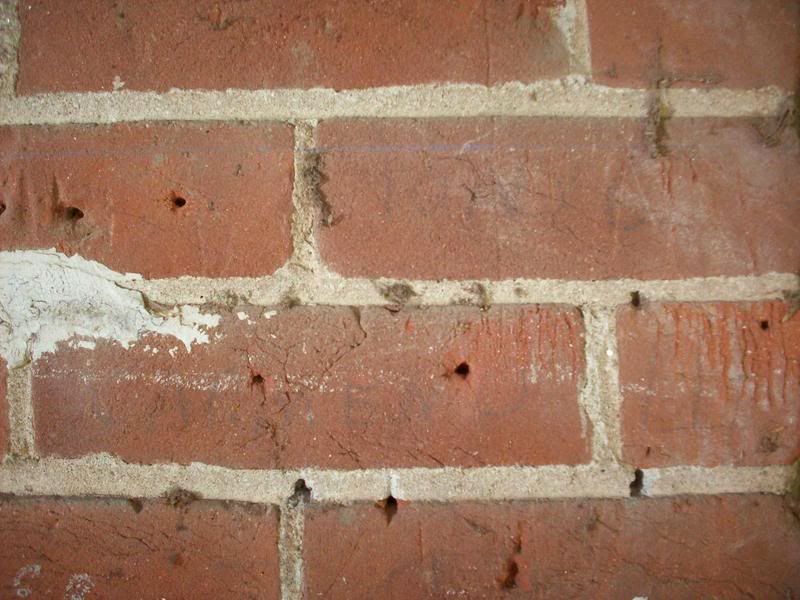 "CARMEN O" and "TONY C"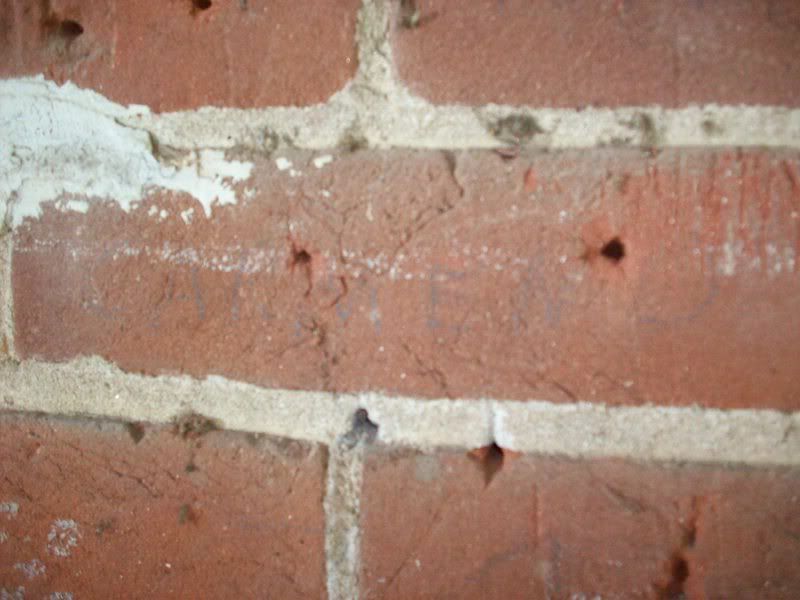 "CARMEN O"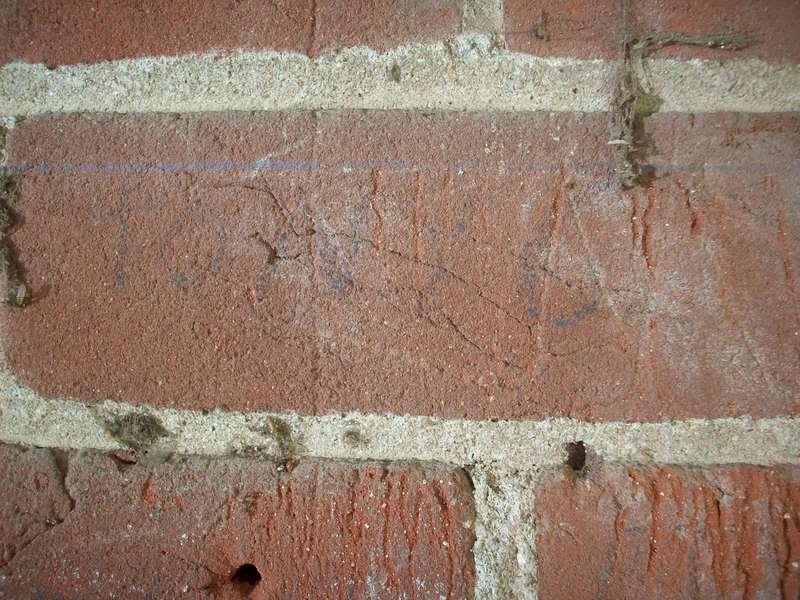 "TONY C"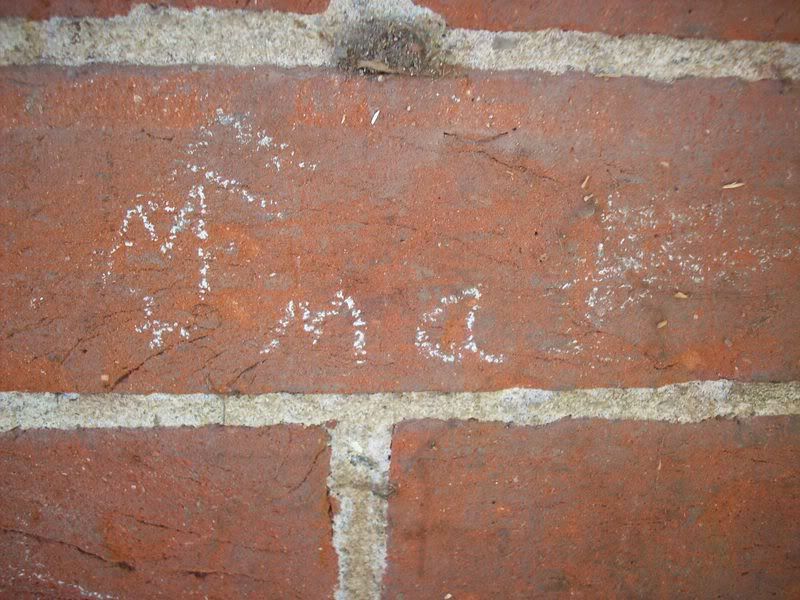 "Mma" ?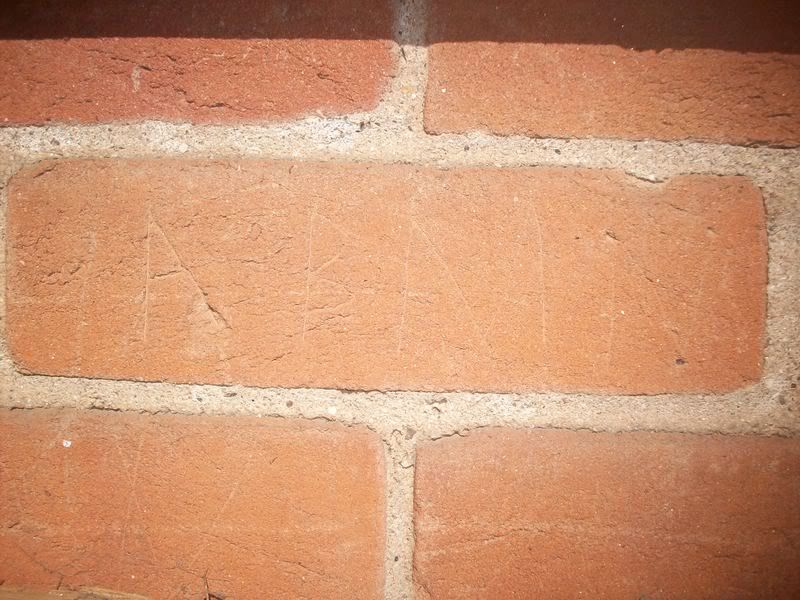 "HABMN" ?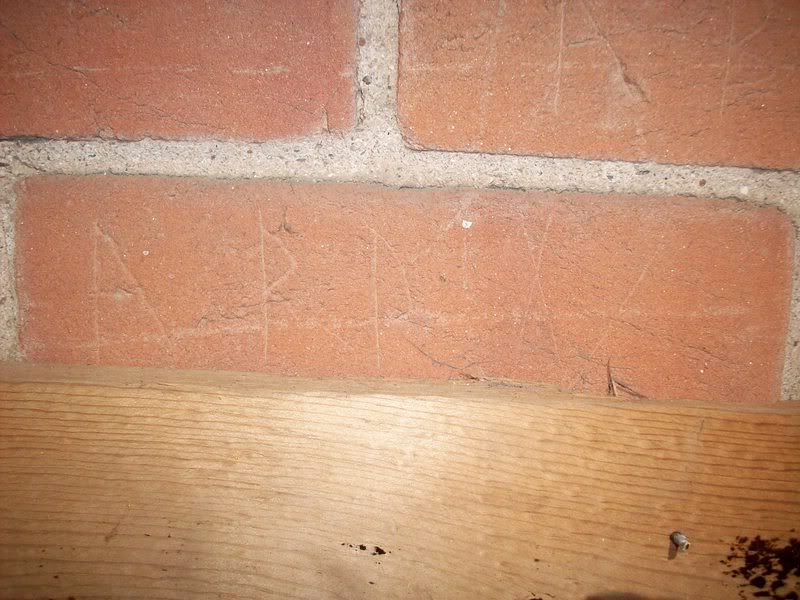 "ARRX" ?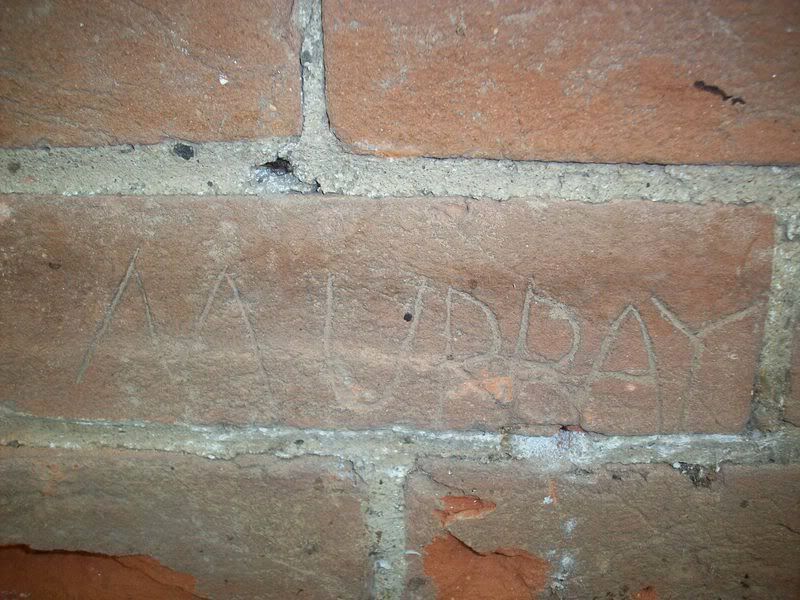 "MURRAY"
... and many more that are no longer legible or were obscene in some way.
I've been using a soft, natural bristle roofing brush to clean the brick. I cleaned the cobwebs and dust off first, using the bristle brush dry, and now am dipping the brush in water to help remove the snap chalk lines from the siding installation.
The crayon and chalk names are the hardest to remove... they are right by the front door, though, so I want them gone. I found using a SOFT toothbrush gives just the right amount of abrasion for removing the writing but not the brick. I've scrubbed just about every brick on the front of the house by hand with a toothbrush...