We have most of the house cleared of siding and wood now; it's been a slow, steady, and hot process.
The Good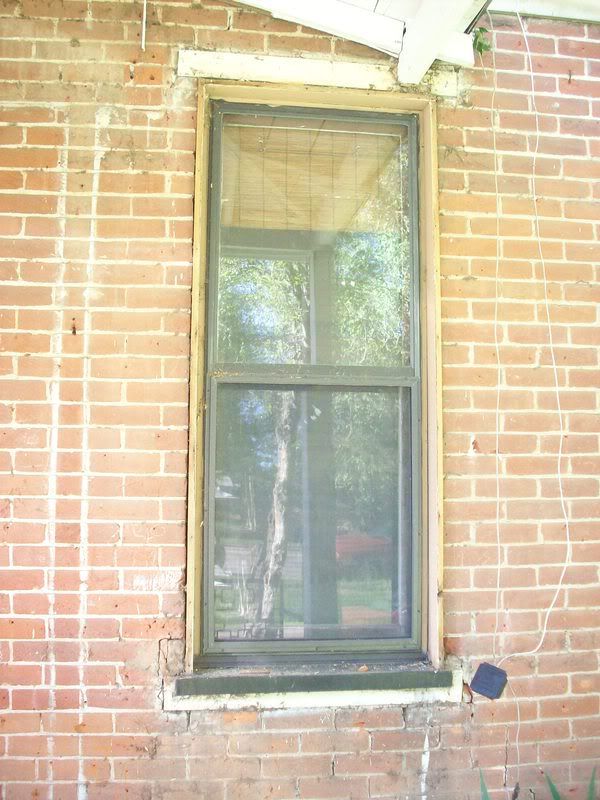 Original Sills and Headers Intact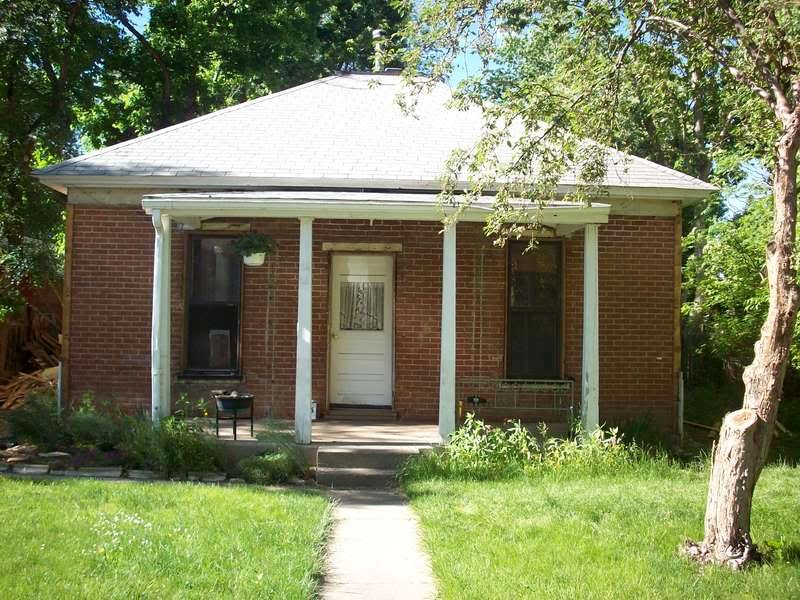 NOT Covered in Asbestos Siding
The Bad
Whoever re-sided the house took the brick off of the back of the house entirely, and framed that wall and the addition in instead.
(I have my theories that I will explain in a future post, hopefully with historic backup.)
That leaves us with about 3 feet of original house on each side of the addition that is NOT brick anymore. We've left the steel siding up for now.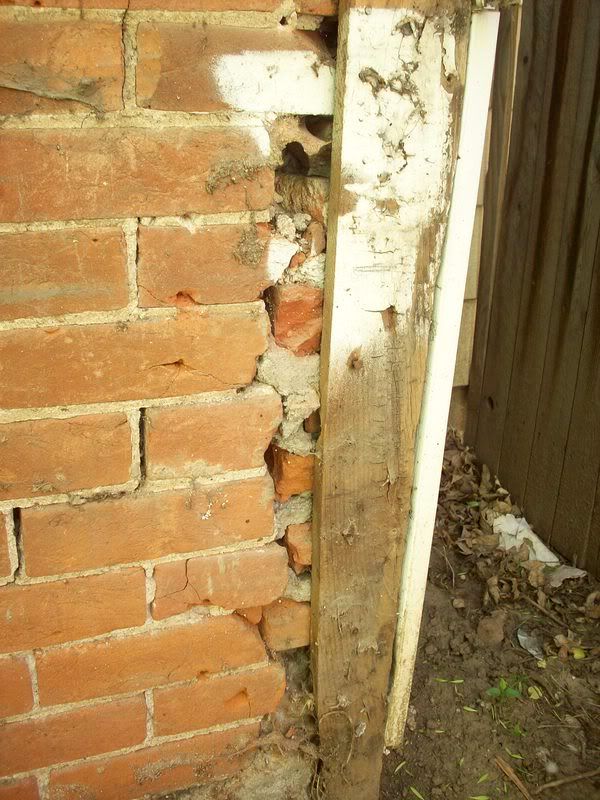 Corner A, crumbling with a large stairstep crack working up from the bottom to join it. This corner ajoins the "new" frame construction of the house, and we are a little afraid to take off the wood that is currently over part of it.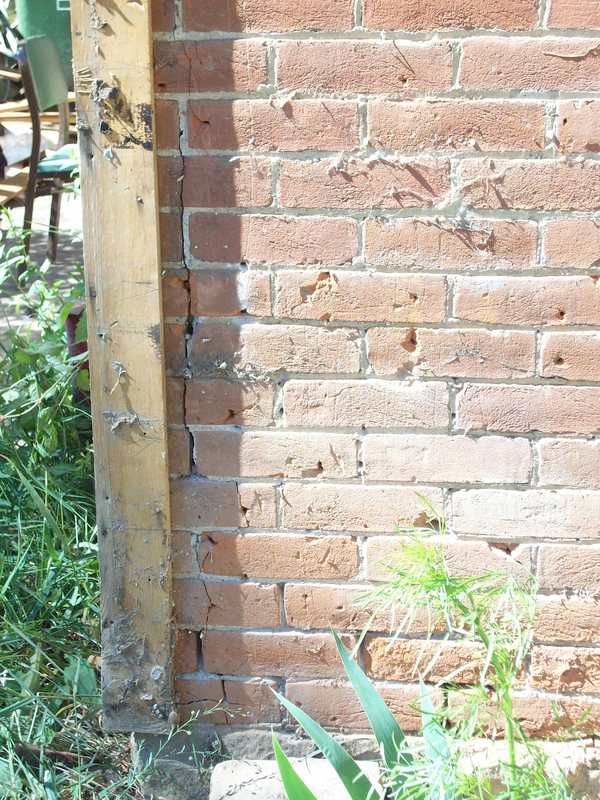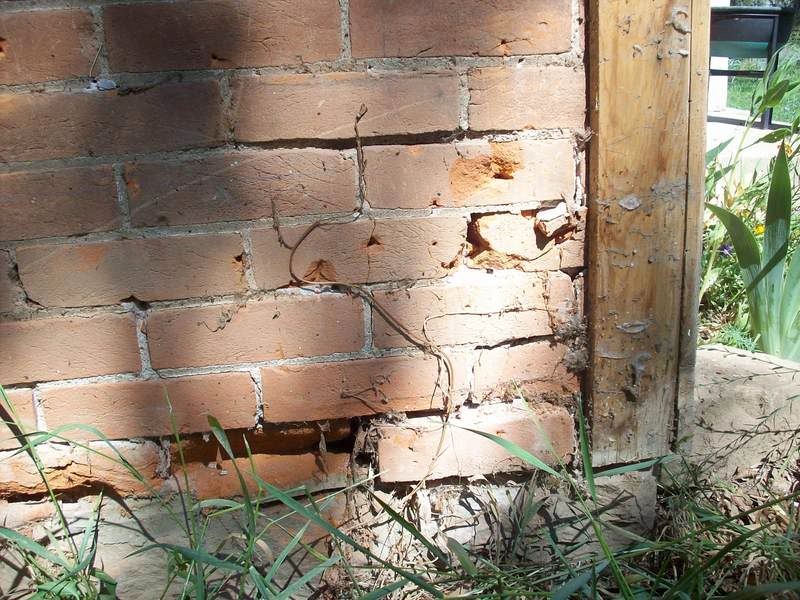 Corner B: Vertical cracks, mostly missing bricks, and stairstep cracks, OH MY!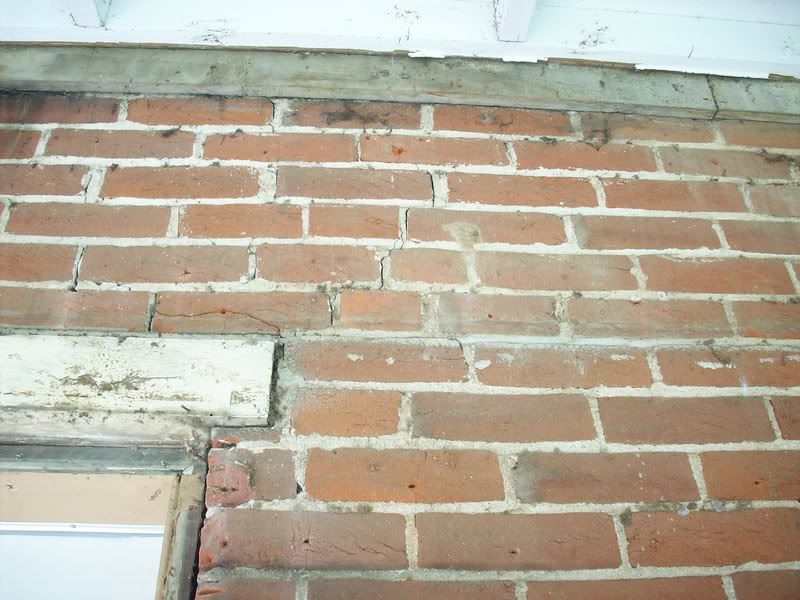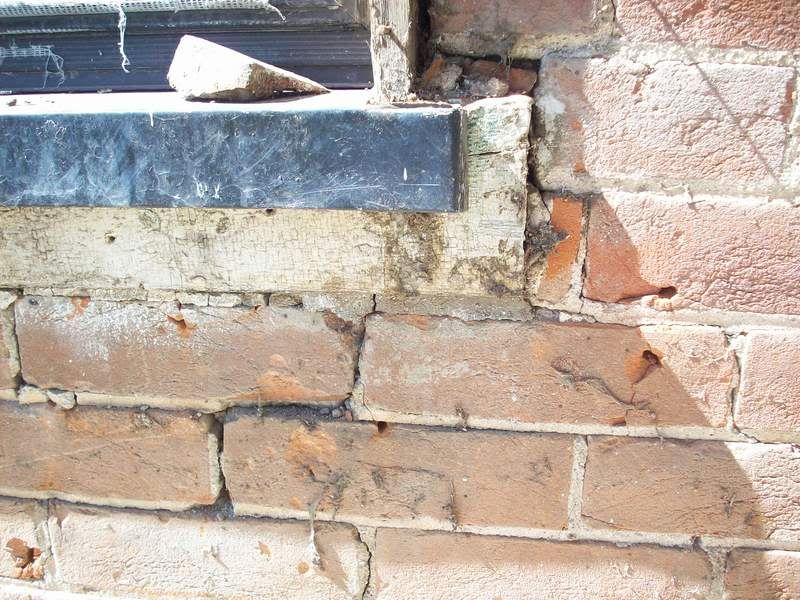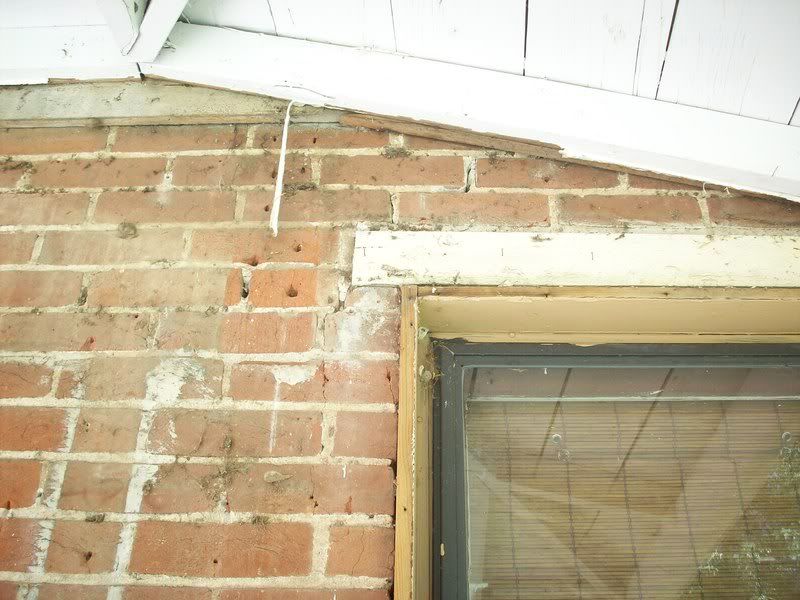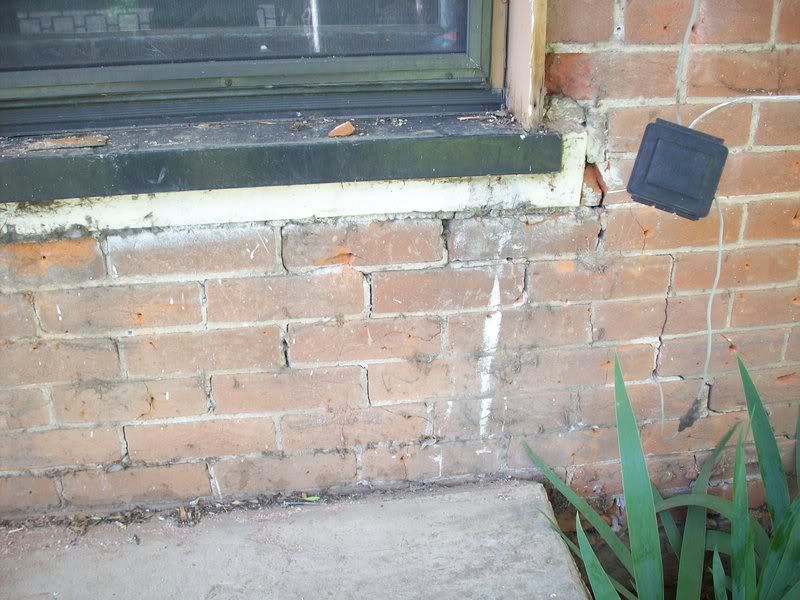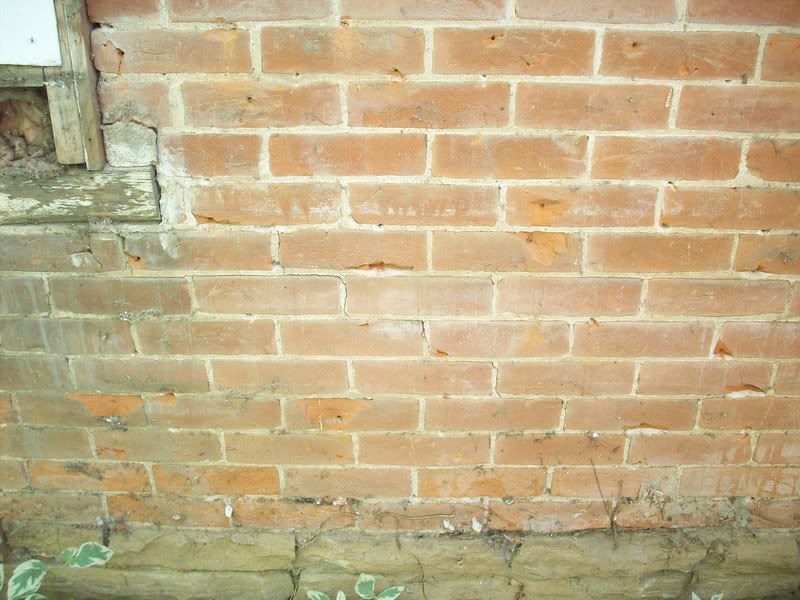 Cracks, cracks, and more cracks...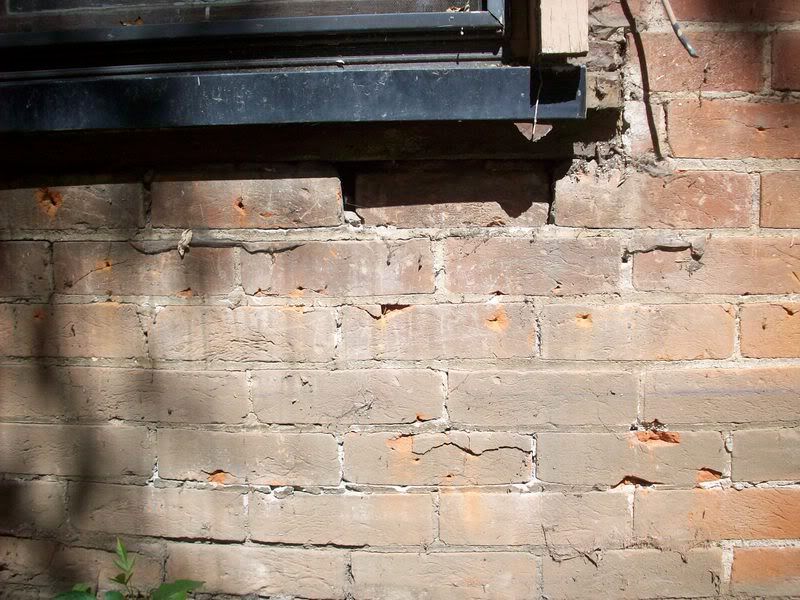 And loose bricks everywhere.
The Ugly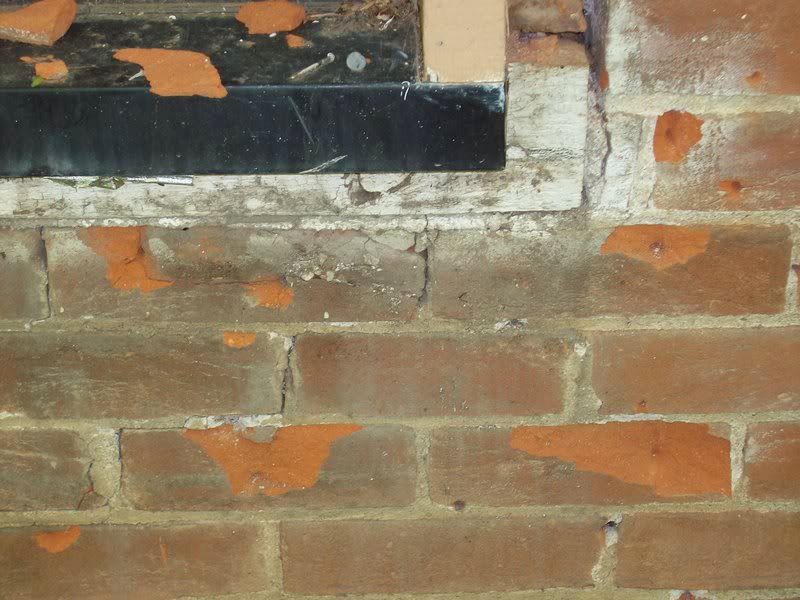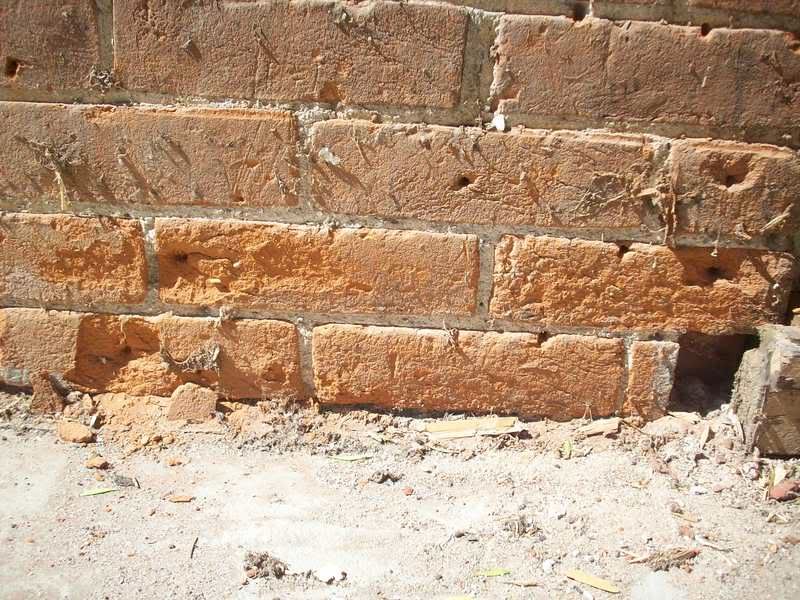 There are chips out of many of the bricks on the lower quarter of the house from where the previous owners carelessly ripped off the wood strips and tacked them up a little closer together for the steel siding skirt.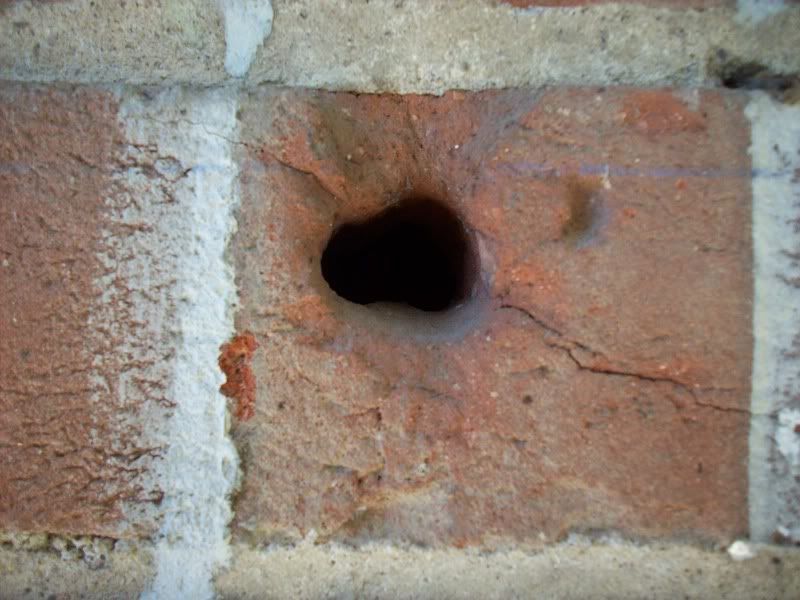 A big hole in the wall, where the previous porch columns were attached to the house.
The Plan
The plan of action is to call in a historic brick specialist and have an inspection done. Hopefully we can find some one who can do this for us, as we don't feel we have the expertise to determine the causes and fixes for all of these problems.