Here she is; the 1964 Cardinal Deluxe 10 foot travel trailer. In need of work... but when has a little work ever scared us away from anything?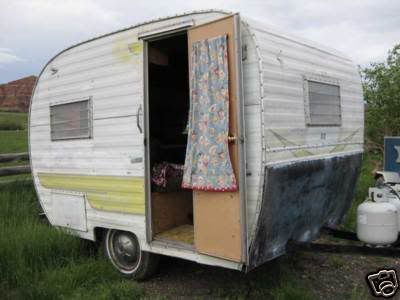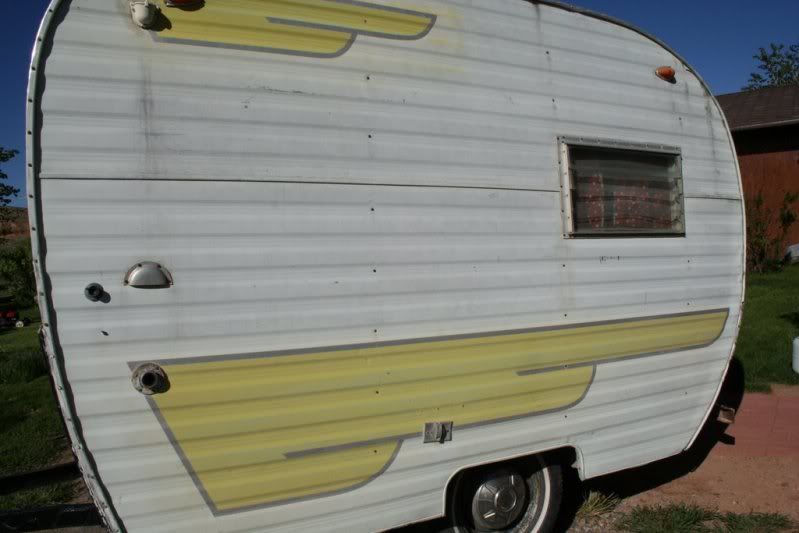 In need of a paint job, and better patches. We'll keep the original "wings", but brighten up the yellow and silver a bit along with a brand new white paint job on the rest.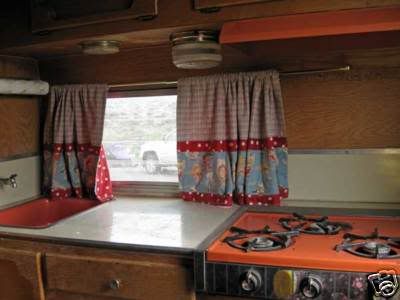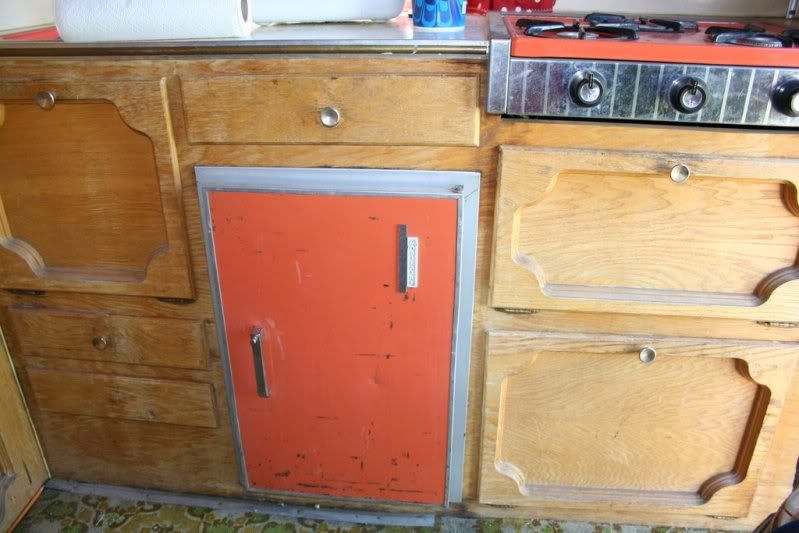 The appliances all work, though the ice box does not keep things as cool as hoped. Perhaps a block of ice instead of those blue ice packs will help. The cabinets need sanded down and refinished, as the old finish is flaking off. We hope to match the paint on the icebox so we can repaint it, and perhaps fill a few dents.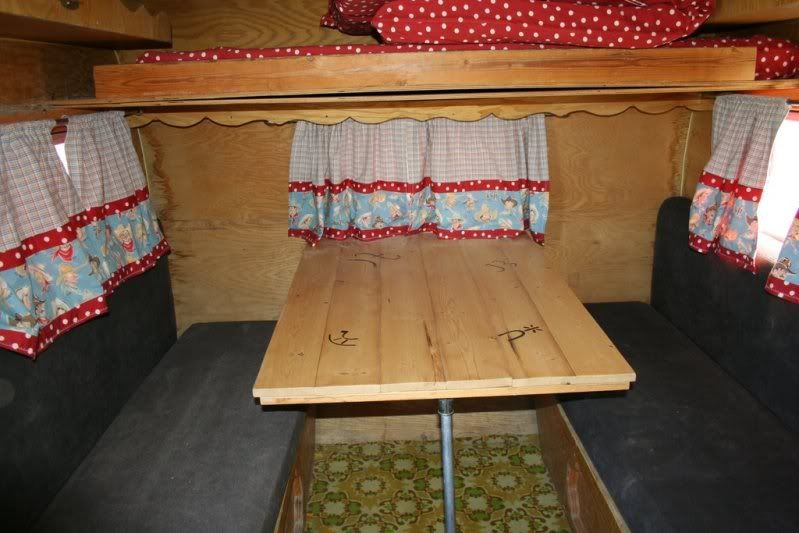 The eating area, complete with cowboy themed curtains and a "rustic" branded table. You can just see the bunk bed over the table; as three of the four inhabitants of the trailer this weekend hit their heads on this bunk (and we see no need for the additional storage), it will be removed and stored in our garage. It isn't original to the trailer; a cot was there. The carpet is likely original, and is very worn. I'd like to replace it with some of those commercial tiles in a checkerboard pattern.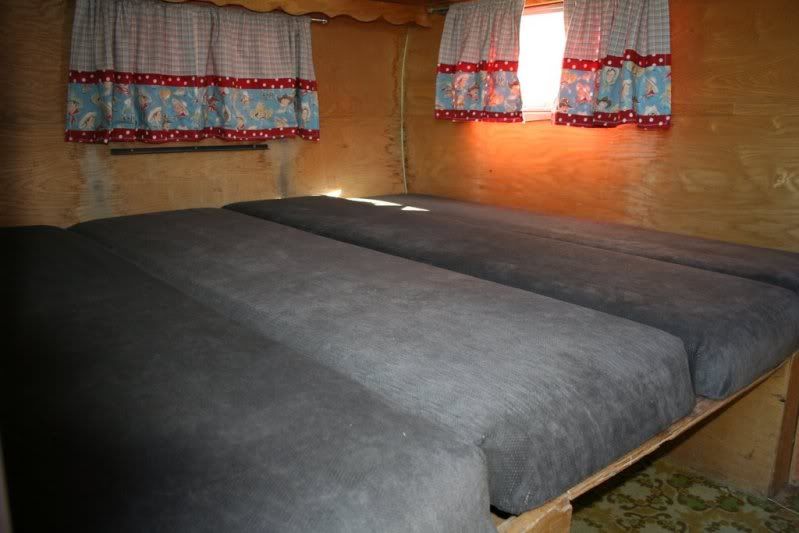 The benches and table folded down into a bed. A very comfortable bed, I might add, with more than enough room for two people and one dog. (Our other dog sleeps in a crate on the floor for her own security). You can see waterdamage on the edges and under the window. The trailer does not currently leak, but we may have to rebuild some of the frame if the waterdamage is too severe.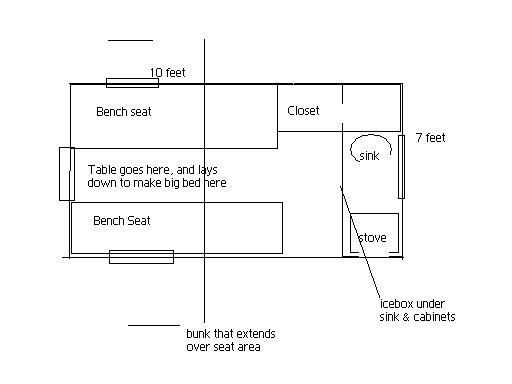 A little floorplan of the trailer; just perfect for us!
Lots to do to restore it... but I promised I'd finish the house first. So... let's get this Tiny Old House finished up! (Or at least at point where there are no half finished projects!)