Today was hard. It rained. We were in no mood to work; grumpy, irritable, cantankerous. Here's today's work: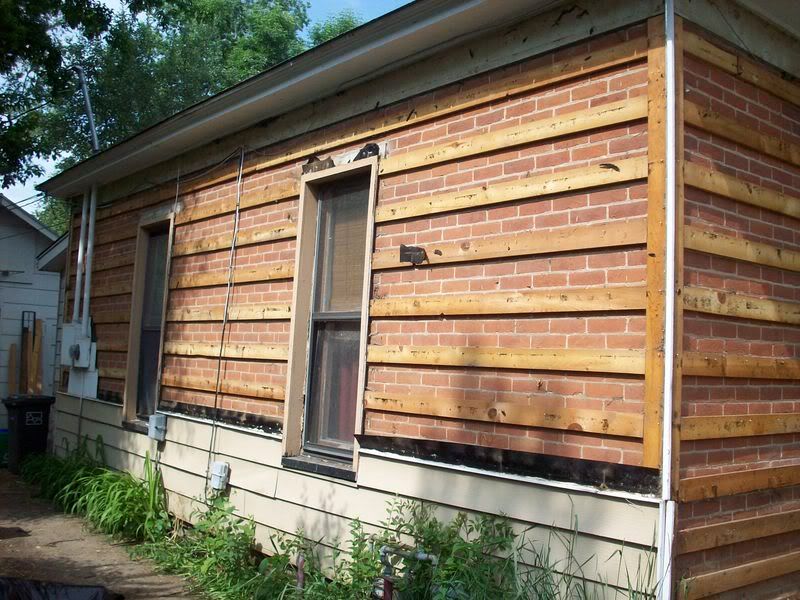 ALL the asbestos is gone except THIS: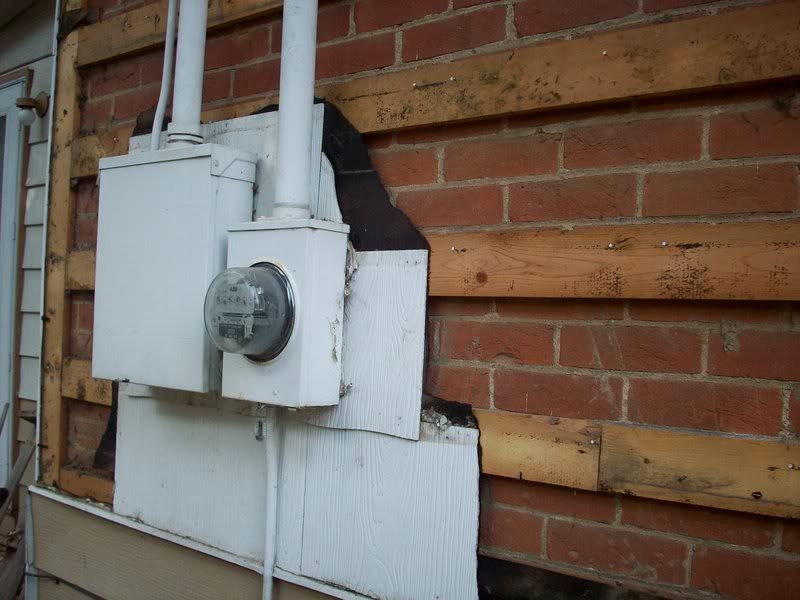 "This" is few panels under and around our electrical box. The City is coming out sometime this week to disconnect our service so we can safely remove and reattach it. They came out this morning to do this for us, but couldn't figure out how it was attached with the siding up. They asked us to call them when we had the siding down.
In answer to a few queries in the comments, we don't yet know what we will do with the house yet. Our dream is to salvage the brick; if we can do it ourselves AND it will cost the same or less than siding or stucco, we will DEFINITELY do it. Otherwise, we will likely paint it. A travesty... but there is a lot of damage. We're crossing our fingers here!