on the west side, at least. Today, a mason started the job of shoring up the exterior walls and inserting the Helifix ties to secure it.
They shored up the wall by applying pressure with 4 wide planks of wood.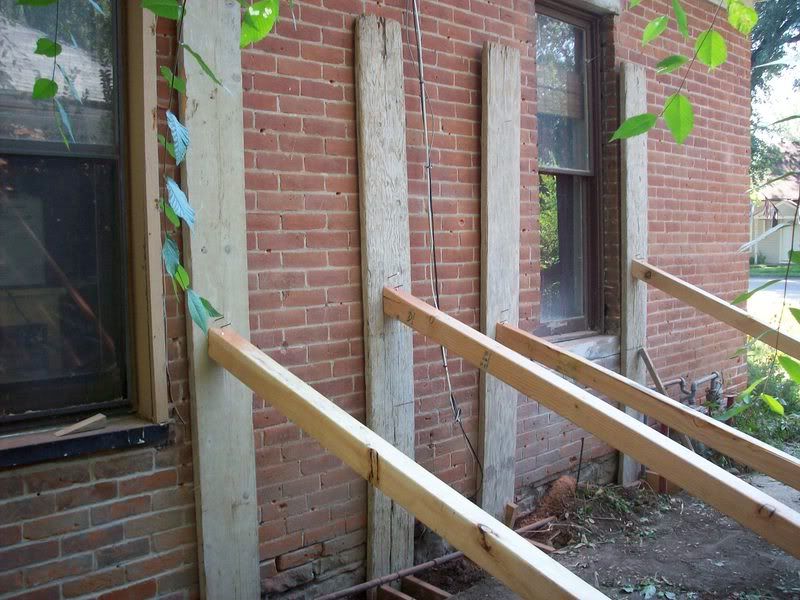 Then, they drove 4x4's between these planks and posts buried in the ground across the driveway: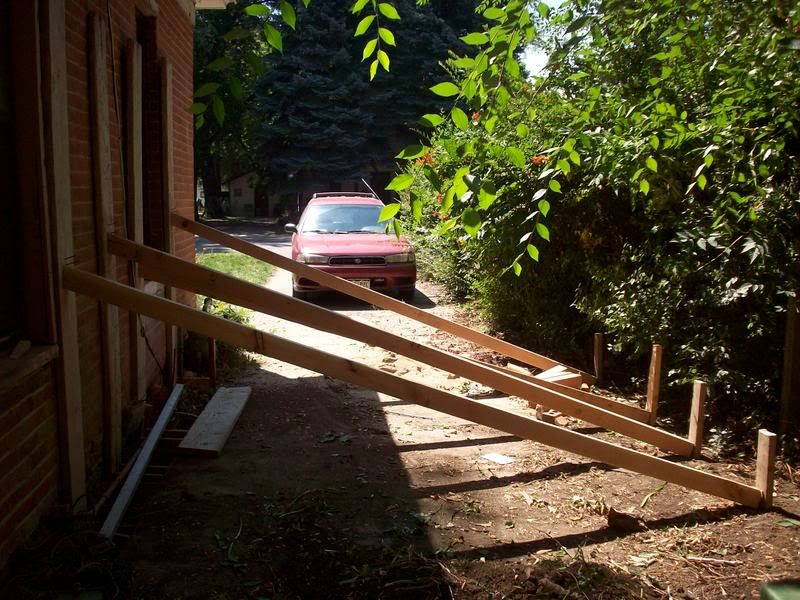 They carefully hammered the 4x4's down until they had moved the wall 3/4 of an inch and back in a relatively good position.
After moving the wall, the masons needed to secure it using Helifix ties: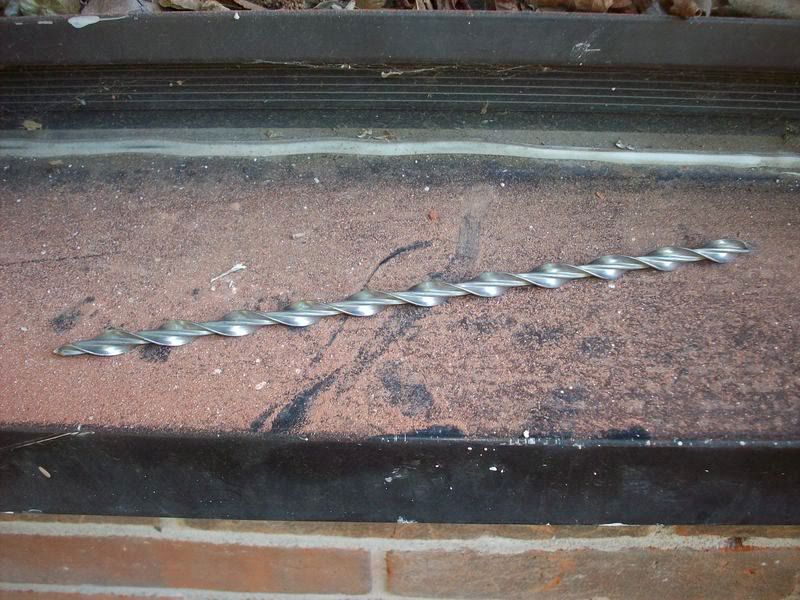 This tie is 3/8 inch thick and 8 inches long.
First a pilot hole is driven; then, the tie is countersunk into the wall with a special driver. Here's what is visible from the outside: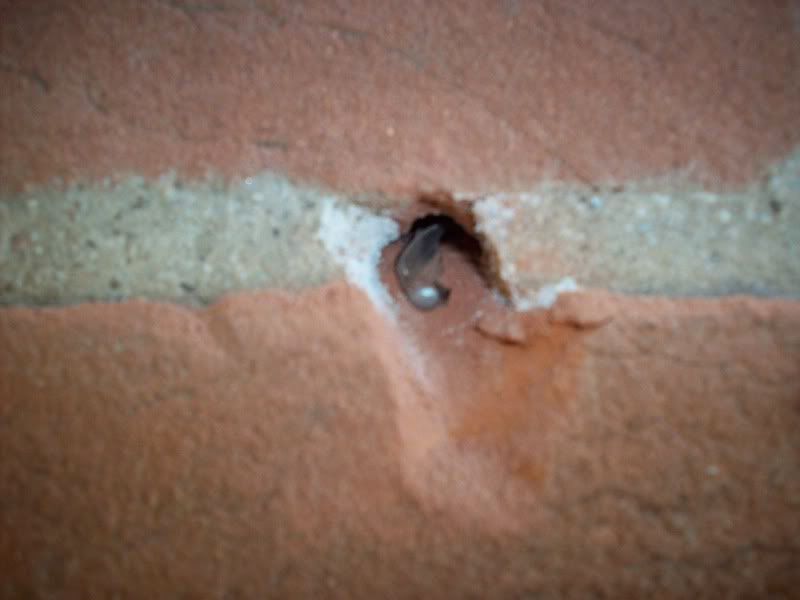 A little patch of mortar and it should be hard to see where they are!