Just a few short months ago, I posted a
beautiful picture of crap apple blossoms
; I mentioned that it might be the last time the tree ever bloomed. How right I was.
It was VERY windy this afternoon. The wind blew and blew, with gust in the 50 mph's. The wind was so strong and loud that we never heard it fall. I stepped outside to get the mail, and the tree was lying on the ground.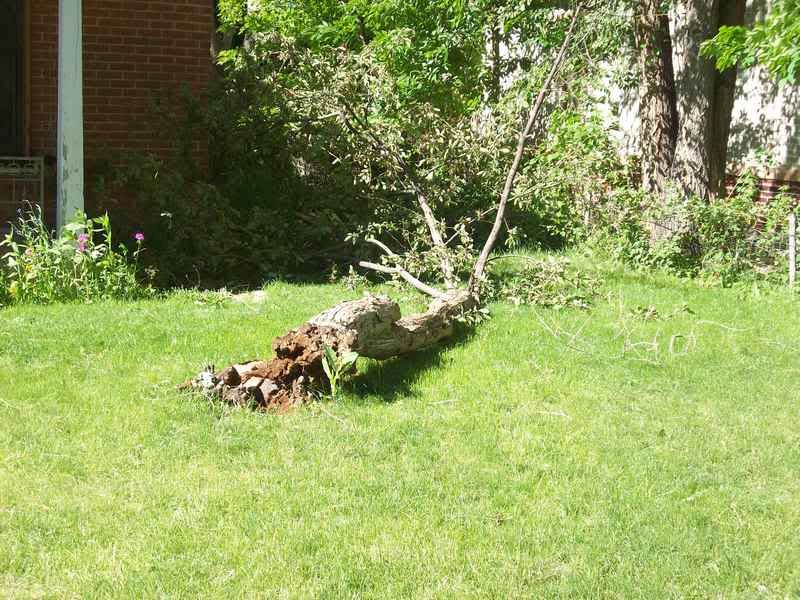 Poor tree. I'm not surprised it fell; I'm surprised it held on this long. You can see that the trunk is completely rotted around the base, save for one small bit of live wood that was feeding the current blooms.
Hopefully the downy woodpeckers babies living in the woodpecker hole are fully fledged...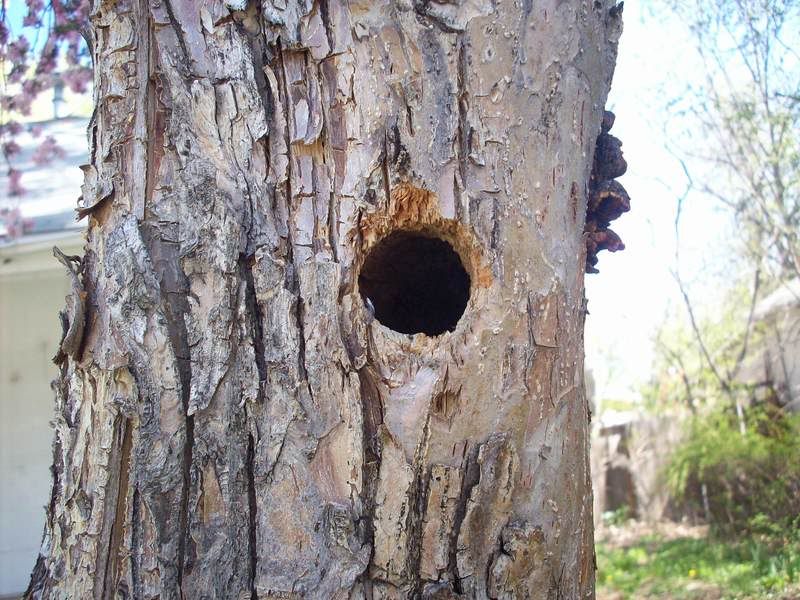 and have already flown away. This is the second year they have made a home in our crabapple; it's been quite a few weeks since we first noticed them this year, so I have some hope. They drilled this nest last year, about the time we noticed that half of the tree had died (and they were the reason we didn't remove the entire tree when we had our trees trimmed).
I didn't hear their soft cheeping when I tried to listen; but the wind was very loud.