This weekend, we worked on sundry and miscellaneous outdoor tasks.
First, we trimmed the bushes: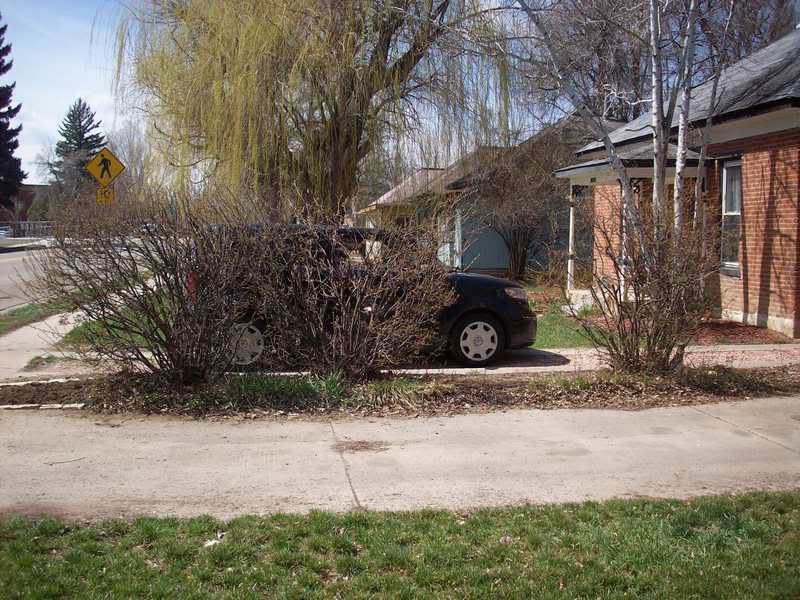 I'm going to extend the stone barrier
(on the left)
all the way down to our garage; I'm trying to decide what to do about the gaps between the bushes.
(You can't see the additional 3 bushes to the right of the picture, but they continue the line down to the garage)
. I'm thinking of putting up some fencing of some sort
(picket or wrought iron... whatever I can find for free)
just between the bushes
(to continue the line)
, and then planting flowers on our side.
Then, we attacked the wood pile; we made quite a dent, and have a lot of wood for fires this summer.
Before: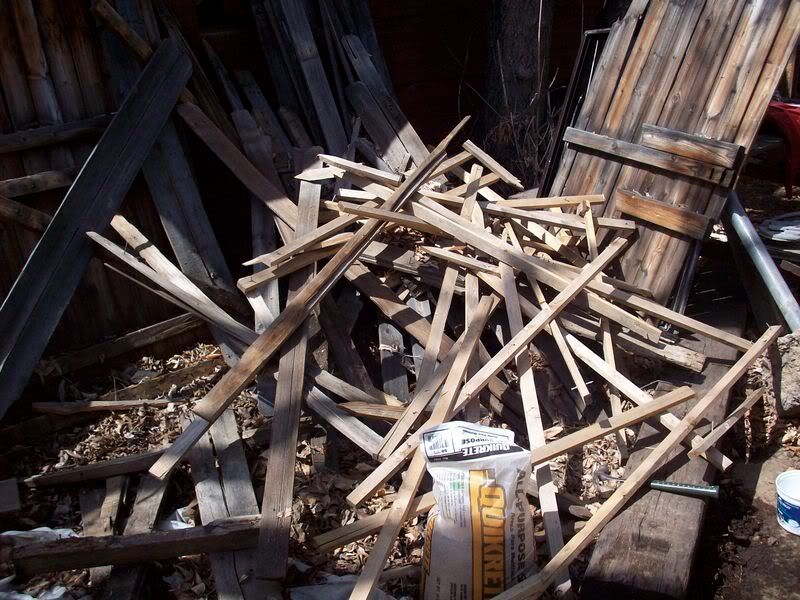 After (not quite done):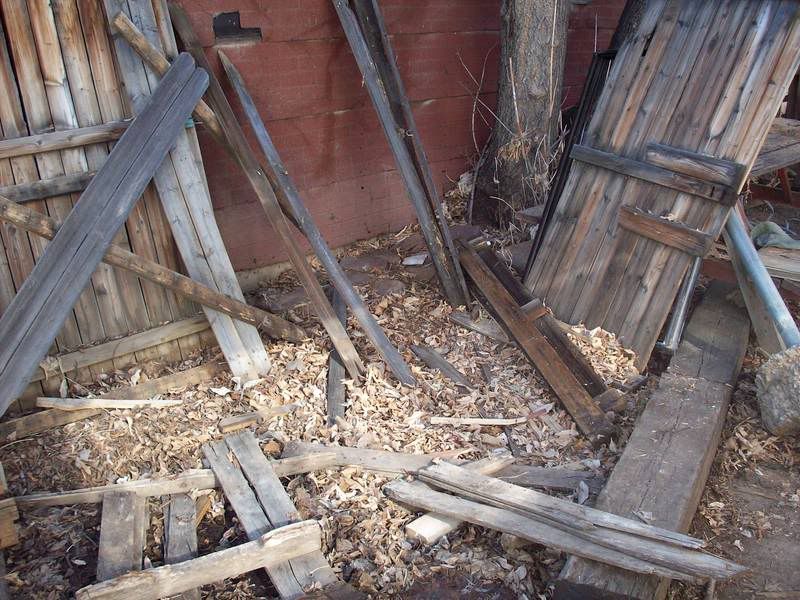 Our wood pile NOW:
Finally, we faced the garage, spurred on by
Chile's challenge of garage decluttering
.
As you may remember, this is the garage before (several months ago):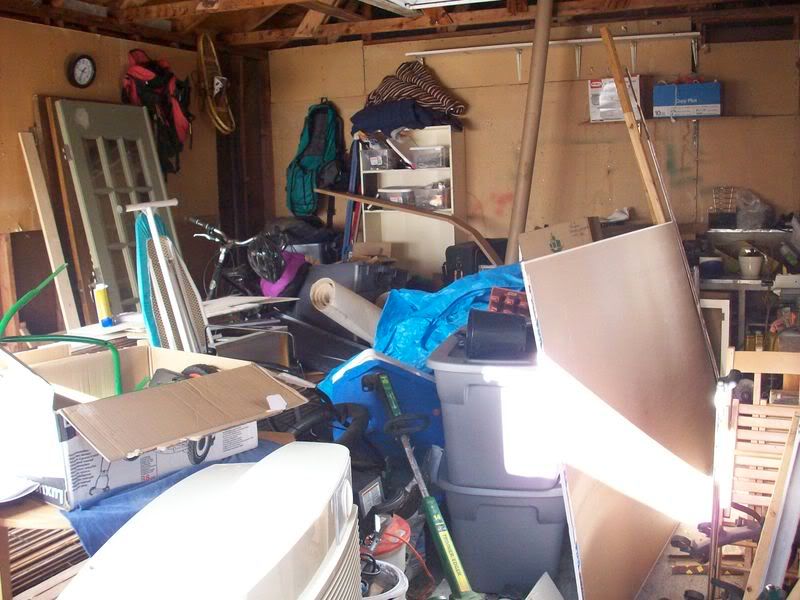 You can see previous efforts
here
and
here
...
Here's what we accomplished today: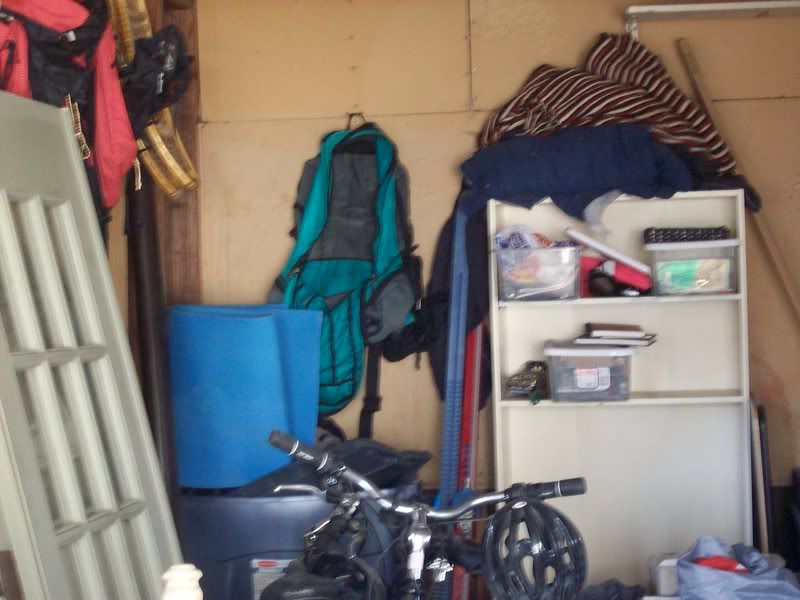 Hiking and camping gear hung on nails, organized, and stored in storage tubs we already owned.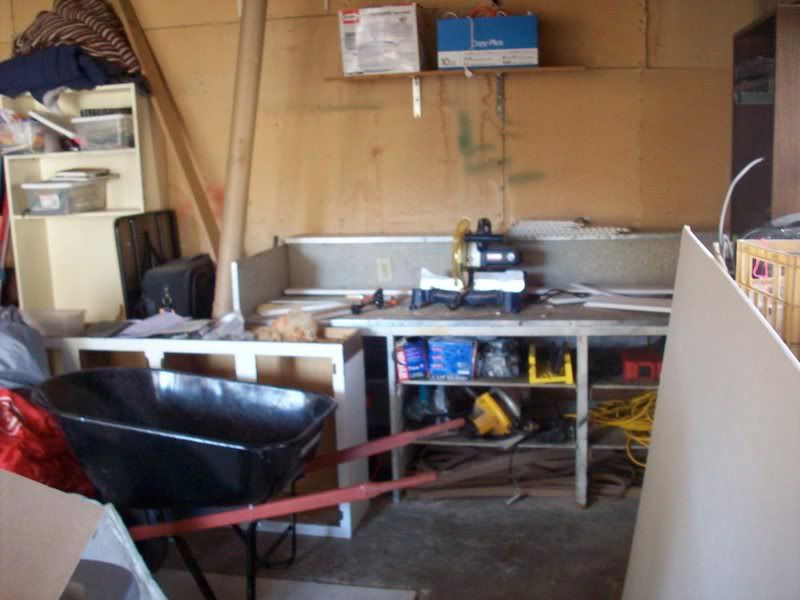 An open space cleared by freecycling a large quantity of items we didn't need, but hadn't gotten rid of yet. Here's to more usable space... just in time for summer!