We spent a little time last week poking around at ReSource; they had just gotten in a brand new donation of old doors.
Here is our new front door: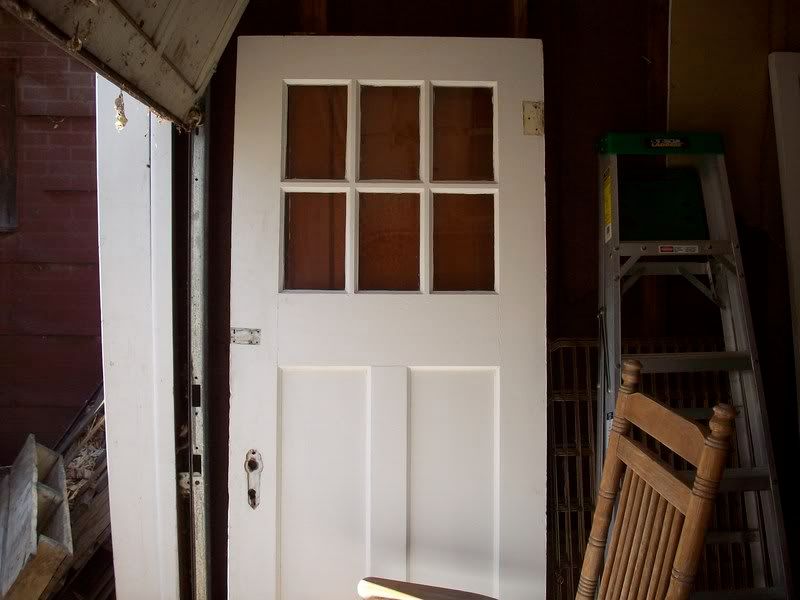 We bought it ONE day before discovering our house was actually brick; I'm hoping it isn't too "new" for house once we restore the brick. Our old door is rotting, cracked, and has a plexiglass window... can't wait to put this one in. It was only $30, too! We have the original hardware; it is in a different place.
Also, we decided to use the black "porcelain" (or jet) doorknobs throughout the house. We bought one at ReSource, and found a lot of the knobs on ebay for cheap: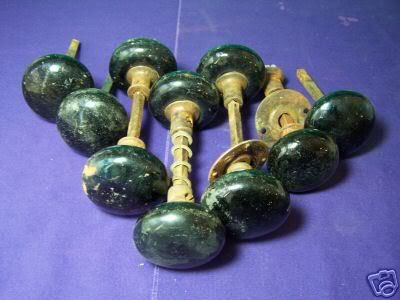 $20 after shipping and handling. They look like they need a lot of work, but hopefully I can salvage most of them.
I am a big fan of unifying features in such a small house; I have this need for all doors, doorknobs, trim, lights, etc to be the same throughout our house. Is anyone else like this, or am I just a freak for symmetry?