More de-cluttering here today; I attacked our wood scrap pile.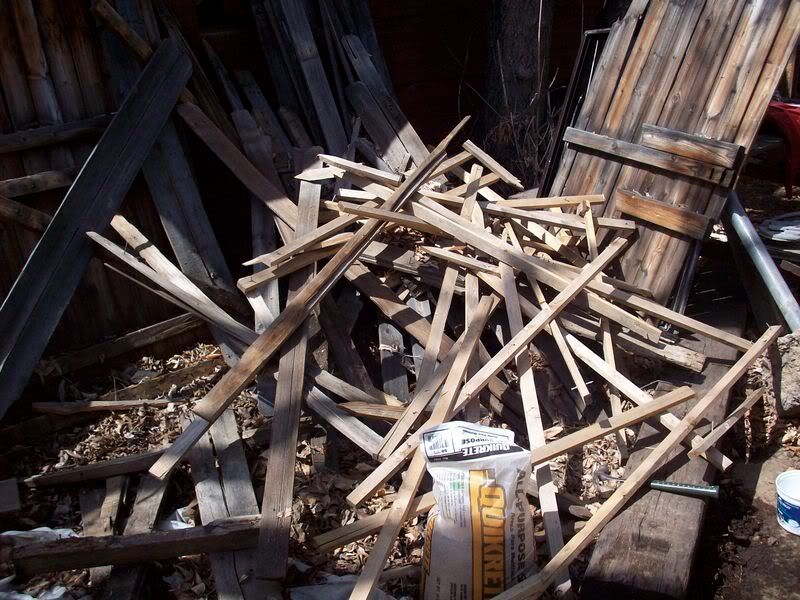 This is the scrap pile left over from our fencing last summer; it contains the broken fencing, furring strips, and stakes that we were too lazy to haul to the recycling center.
After avoiding it for a year, I decided we needed that workspace back. We've also decided it will be the perfect source for our summer fires. I went out there with a hammer and saw to de-nail it and cut it down to size.
I didn't finish the job today; in fact, I think it will take quite a few days until it is tackled. But, it's another decluttering project that I can chip away at when I have 15 minutes.