In honor of Chile's new challenge, "
Cut the Crap - DECLUTTER
", I finally finished a project started last summer! I built a compost pile and wood pile in the space we call "no man's land" between our garage and the fence.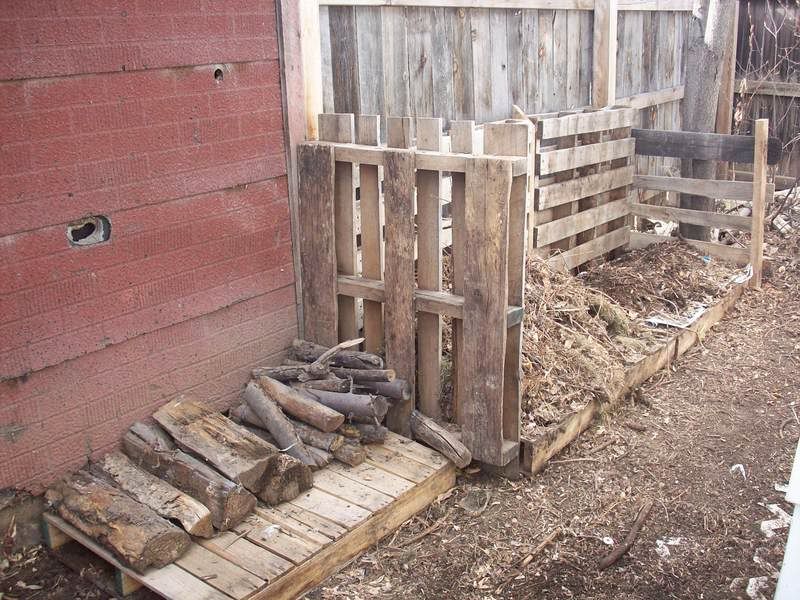 I used pallets salvaged from the city recycling center to create a frame for the compost pile... I'm starting the compost on one side and finishing it on the other. The pallets had been sitting around since last spring... just waiting.
There's more wood for the pile in the backyard... it just needs cut down to size and stacked. Lazy summer nights around our fire-pit, here we come!
By the way, the red garage is NOT our garage; I just noticed that big hole in it today. I'll have to patch it for them since they can't see it! (It's the property line).