I'm sick at home with strep today. I want to rip out my tonsils and throat and chuck them across the room... the antibiotics better kick in soon! Luckily the ibuprofen has dealt with the fever already...
But, all of that is just the set up to my story:
My doctor's office is located in the middle of the Historic District in my city. I was driving away from the office in pure feverish misery when I saw a pile of old lights, a sink, and a mailbox sitting by a dumpster. I swung back around and knocked on the front door; the woman who answered said "Take it all away!".
An old ceiling light: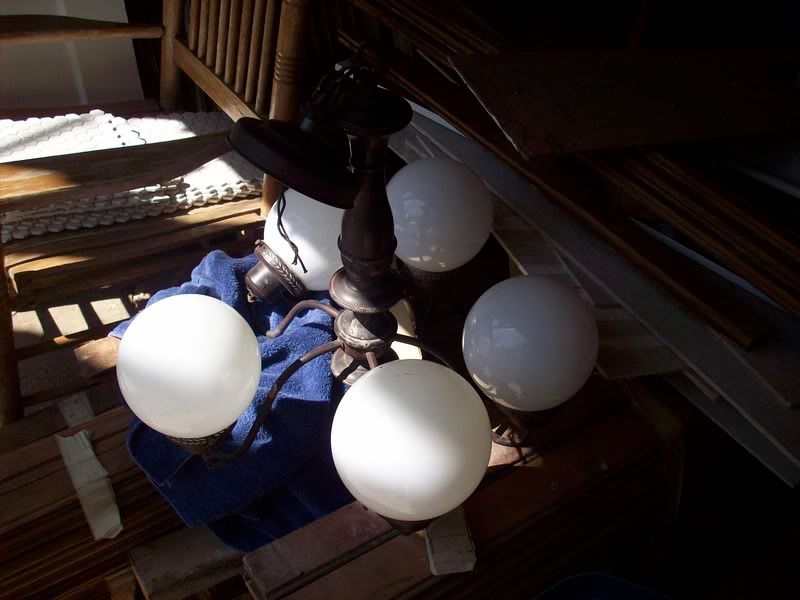 An old mailbox: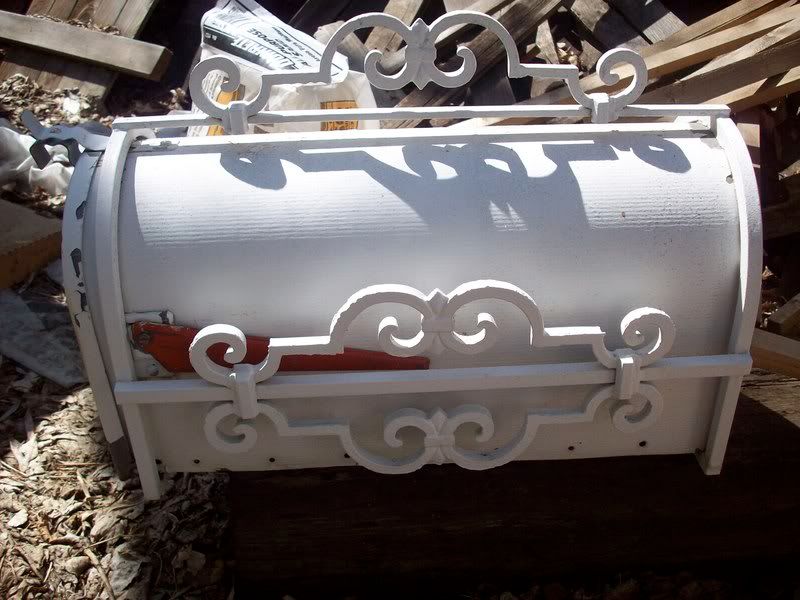 A street light/porch light (missing one globe and sans post):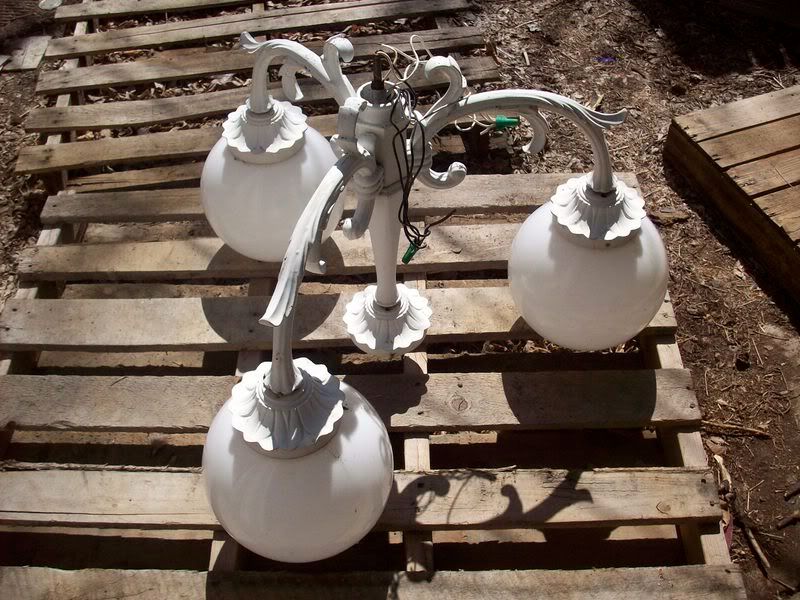 An old wall mounted sink: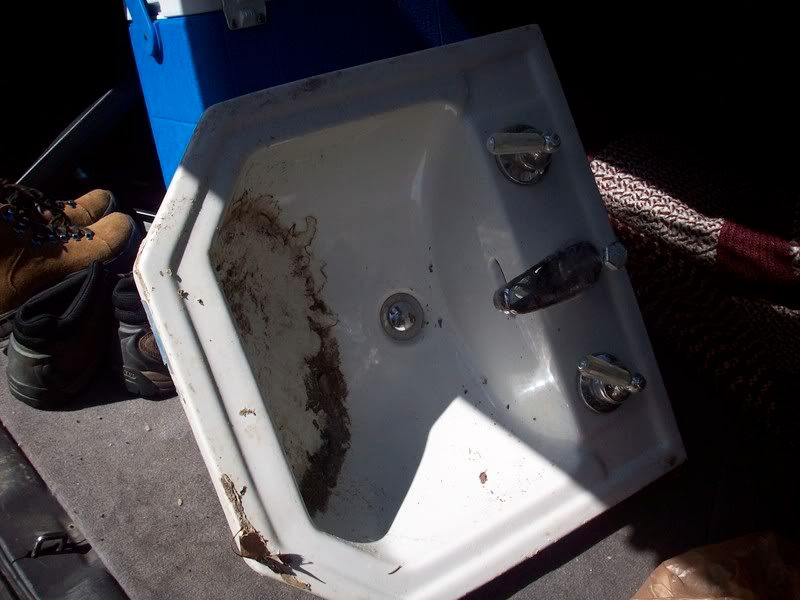 I'm going to keep the sink for our possible second bathroom; the rest I am going to give away (with the possible exception of the first lamp; it MIGHT work well in our bedroom on our odd sloped ceiling). Hopefully they will find homes where they can be reused and loved. If you are in Colorado and would love one of these, just drop me a line.