We finished up the hardscaping for our backyard firepit this weekend- LOTS of digging involved. Here's a picture of the semi-finished product: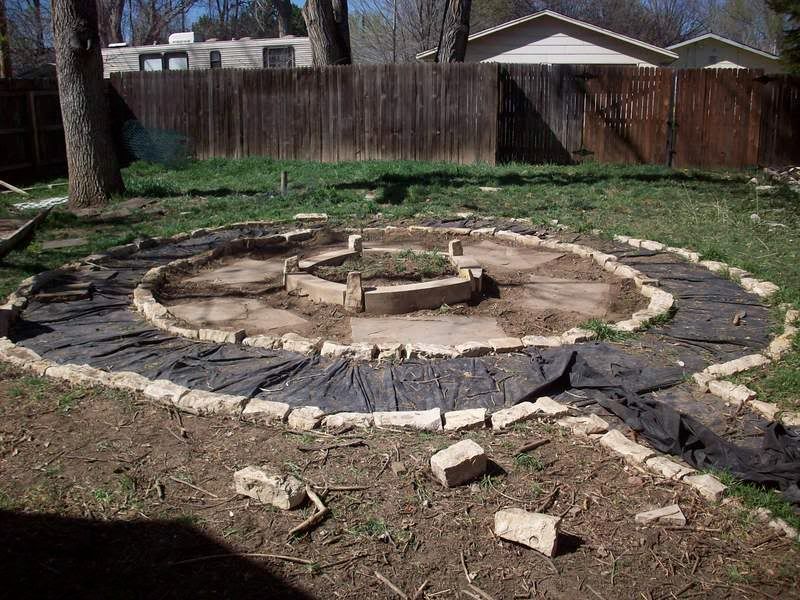 We used a hard limestone rubble stone to edge the surround path that encircles the sitting area. The slabs of rock inside are old sandstone from under an ancient clothesline
(cut down before we bought the house, sadly)
; we are going to find
(or make)
nice chairs to set on them. The inside circle
(for the firepit)
is created out of limestone arches. All stones were salvaged from either our yard or my father-in-law's scrap pile.
A close up of the rocks: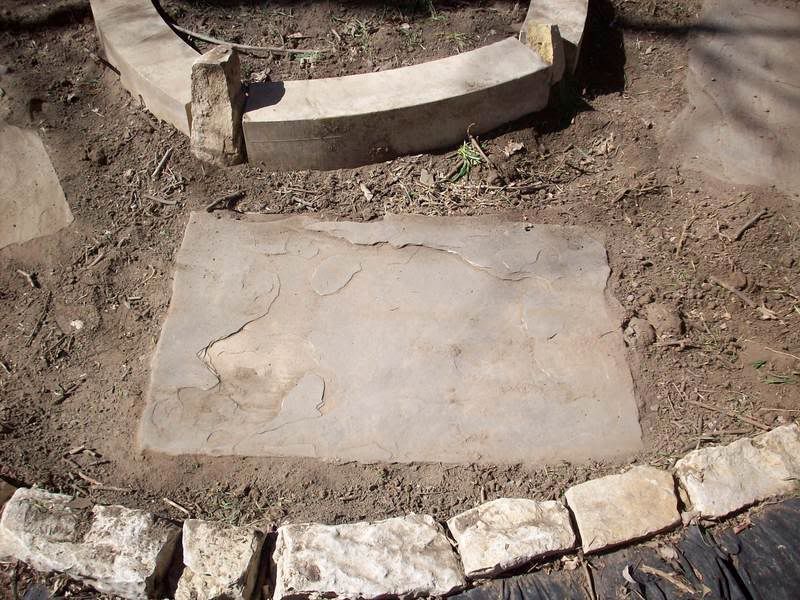 Still to happen:
Plant woolly thyme in the dirt around the seating slabs for a nice smelling lawn effect...
Kill weeds inside the firepit area and walkway with vinegar...
Add crushed rock and pavers to the walkway...
Cost:
$10 in landscaping fabric (bought a year ago)
Salvaged Materials:
Stone
New Materials:
Landscaping fabric (bought a year ago)