Here is the patch of dirt between our driveway and our neighbor's driveway. There are bushes that line most of this strip... but the front 2 feet is bare dirt.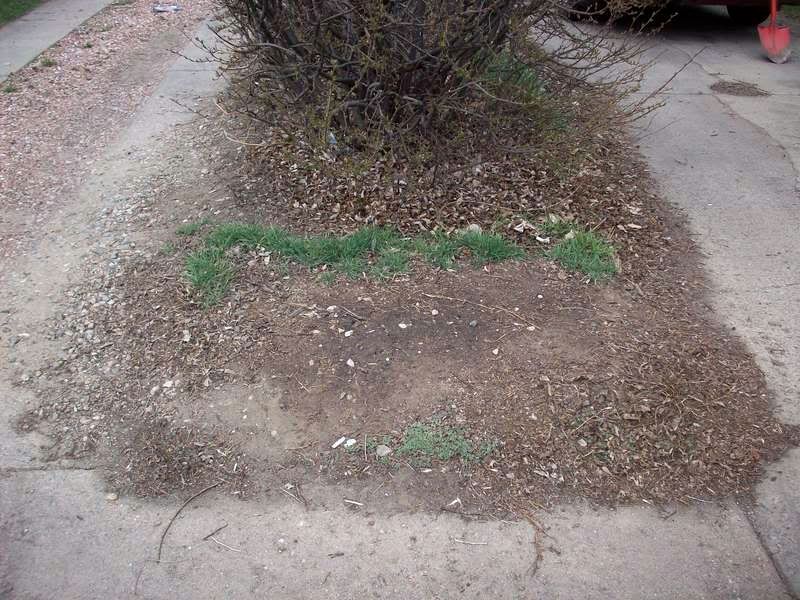 I dug out most of the soil, and edged it with some of the rubble stone (limestone that is almost marble) that we are using for our garden edging.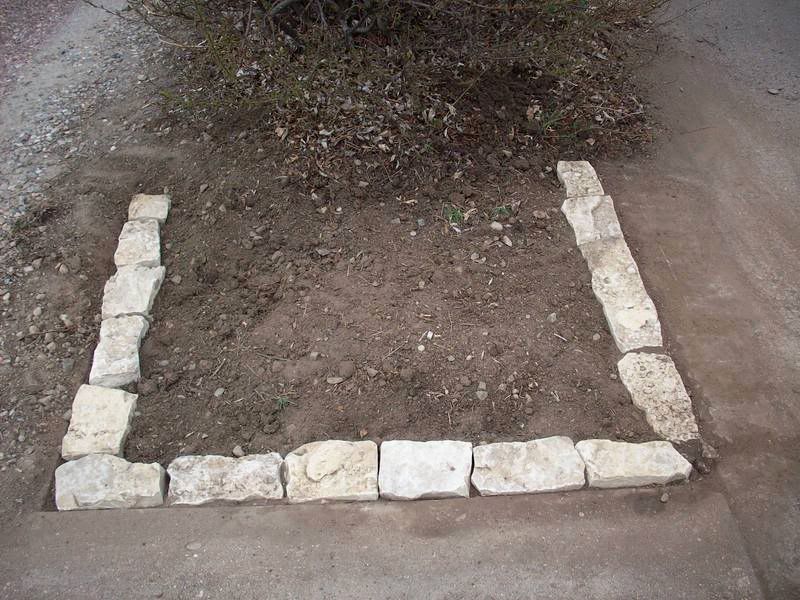 I plan on planting a bunch of daylilies, iceplants, and bulbs in here... nice, big invasive plants that will fill in nicely.
Cost: $0
Materials:
Compost- Our Compost Pile
Stone- Father-in-law's scrap pile