With my brand new Brill Luxus pushmower!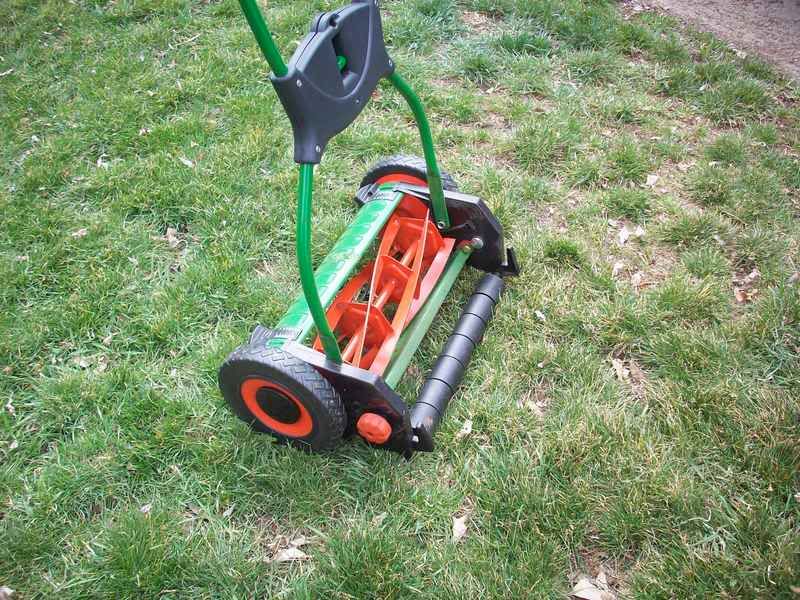 I really like it... it is quiet, easy to push, and doesn't jar my shoulders like holding onto our gas powered mower. I think it is even easier to push and control than our self-propelled mower is! I love how it leaves the clippings right on the lawn for mulch. The only downside I found is that it is somewhat uneven on our VERY bumpy and uneven lawn. I am hoping that as we fill in the bare spots, this will go away... however, I'm not in the manicured lawn club, so I will use it even if it doesn't give a perfect clip!
I went around the hole yard with my hand weeder pulling dandilions. 56 dandilion carcasses later, I was ready to aerate the lawn with a hand aerator...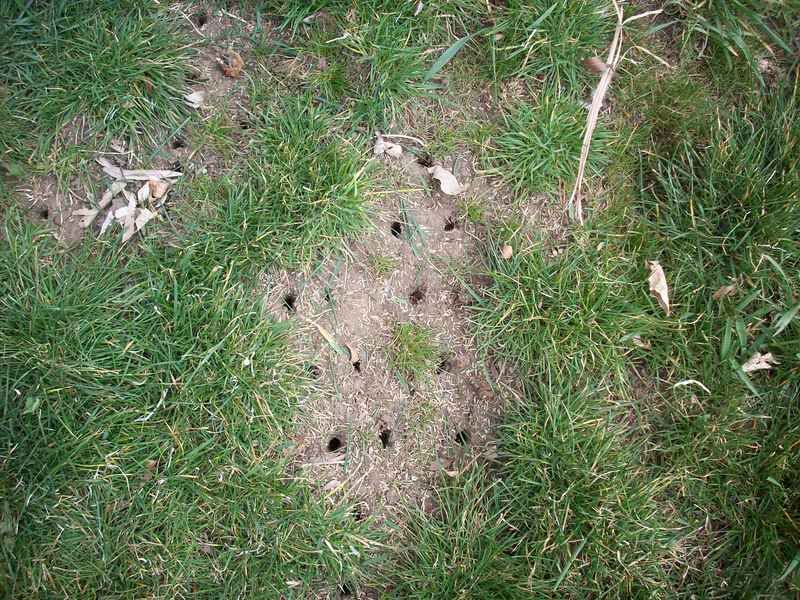 The tool (I used a
Turf Hound Aerator
) looks like a small pitchfork with really hefty tines. You walk across your yard, stepping down every 6 inches on the aerator. We saw marked improvement in our lawn quality and in the germination of the grass seed last fall after we did this; it seems like a great and easy way to make your lawn healthier (and thus more drought resistant).
We threw down another 3 lbs of drought resistant grass seed into the few bare areas that didn't germinate last fall... (one is in the picture above).
One lawn, prepped for summer!