We used Minwax Red Mahogany stain on our pine bathroom moldings. I decided to NOT use the wood conditioner as recommended for staining pine, as it seems to have a very mixed record for preventing blotches. For those who want to know, gel stain is recommended for the most even results on pine... a fact that I didn't learn until after I had opened and tried out the liquid stain we bought.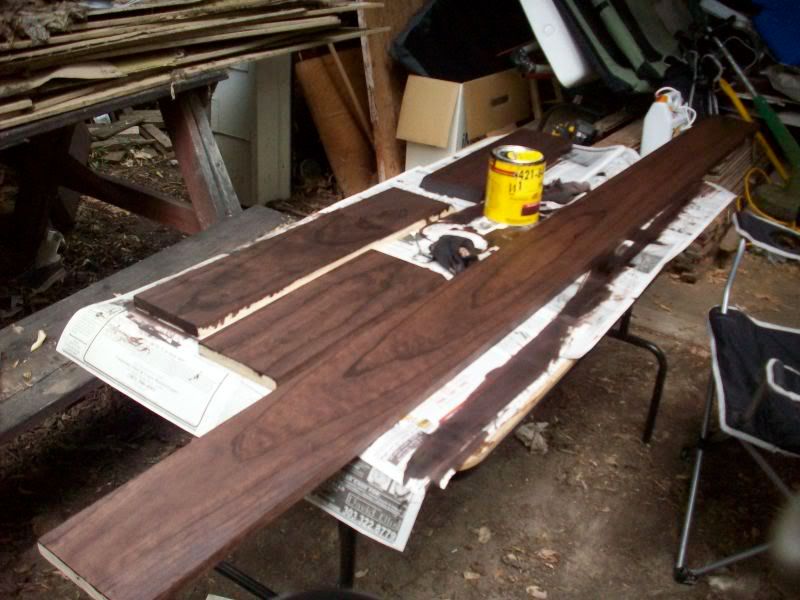 We are hoping to match the mahogany bathroom door...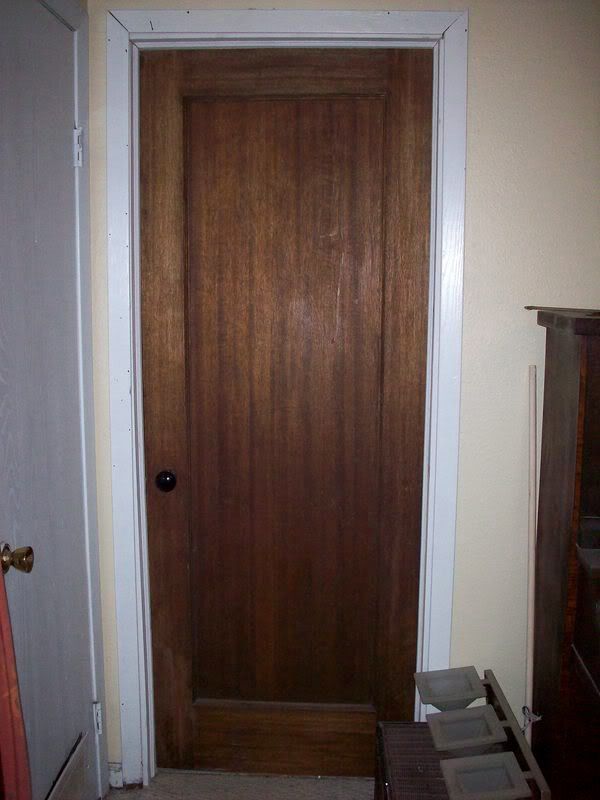 ... a pretty close match! Most of our replacement doors (for the hollow core monstrosities) are mahogany; we are planning on staining pine trim to "match." I'm glad to see that it is going to be fairly easy!