We've spent the last few days working in the yard. The first job, of course, was to remove all excessive vegetation...
... which is no easy task!
We used a combination of a very sturdy lawnmower, a hedge trimmer, hand clippers, a rake, and a weedeater/edger to reduce the backyard to THIS: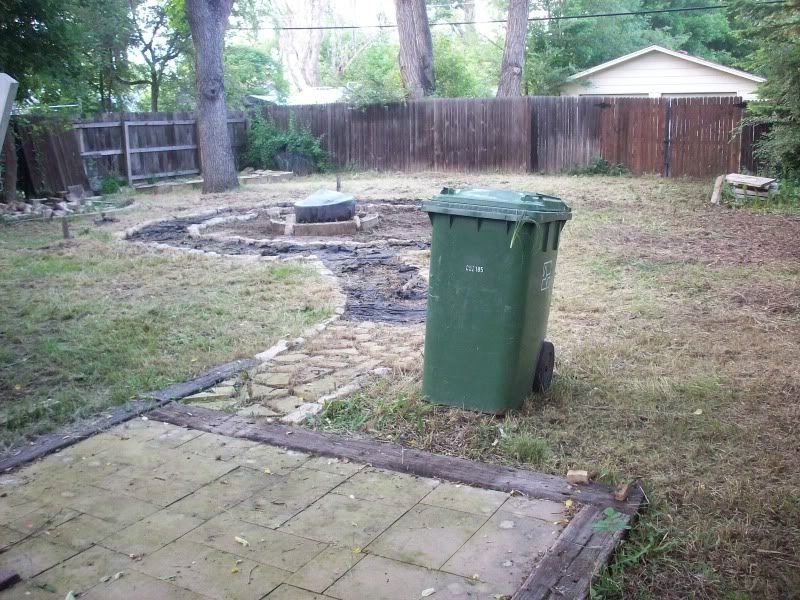 It only took 2 truckloads (and counting) to haul the debris away to the recycling center, where it will be industrially composted.
Of course, we DID have to move all of that stone before we could cut the weeds... here is where it ended up: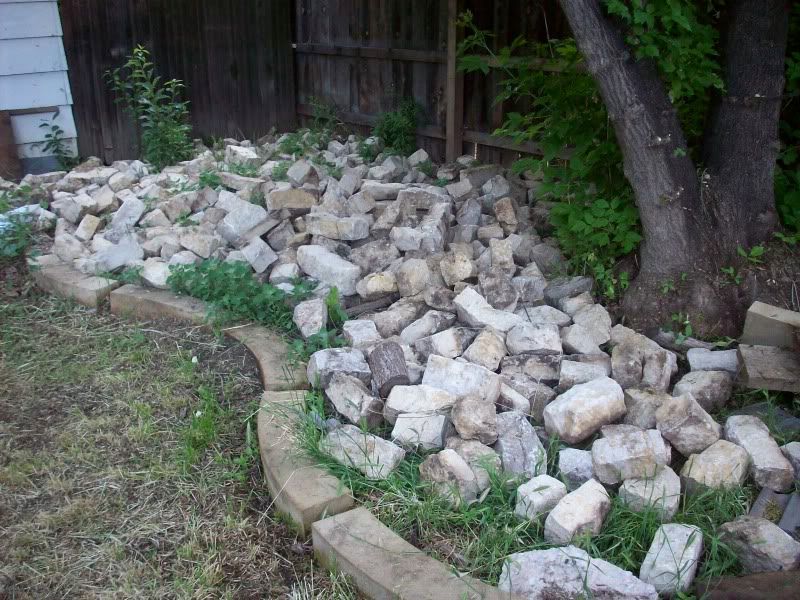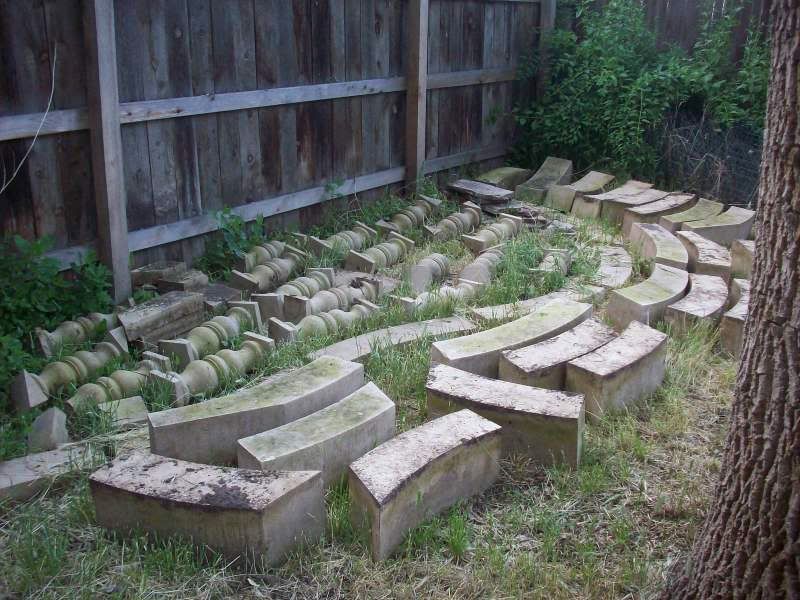 The rubble stone (rough, rectangular chunks of rock) is going to be used for raised veggie beds and possibly a paved area and path edging. The curved pieces are going to finish out the flower beds. The balusters (the turned columns) are slated for a special project all of their own... we're pretty excited about it, too! The only hint I'll give is that they are NOT staying in the back yard.