We'd been planning on a lake trip this past weekend, so when we saw a windsurfer lying on the side of the road with a "Free! Works fine, we just don't use it" sign on it we couldn't resist. It was quite chilly at the lake this time; we were quite happy we own wetsuits!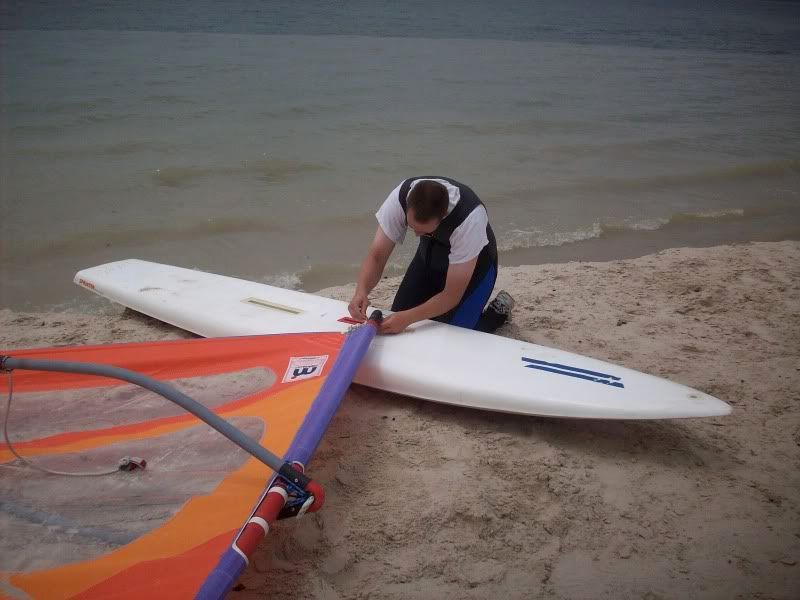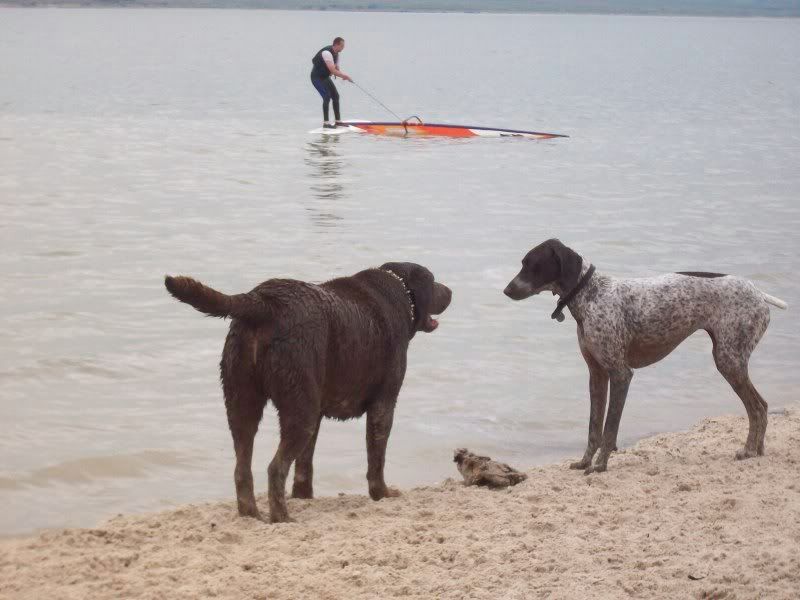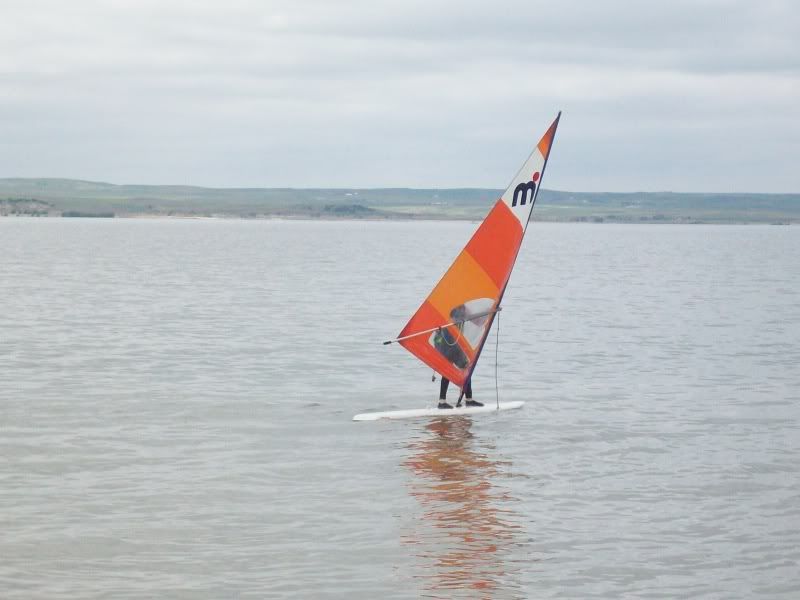 Plus, a few cute puppy pictures! The skinny black pup is ours; the other three (the cockapoo, lab/rottie mix, and German Shorthaired Pointer) belong to friends and family.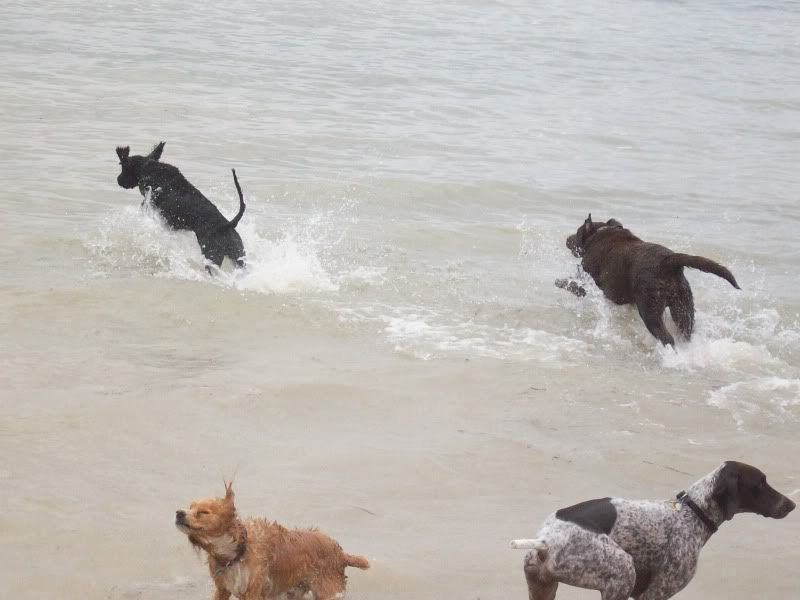 They fetched, chased, sniffed, ran, and rolled until they dropped for three days! Our pup Kirby is STILL sleeping.