We've been remodeling our bathroom for about 18 months now. We don't think the appraiser will like our hand scraped walls, lack of trim, lack of water heater closet door, or trial paint splotches, however. There is nothing like an appraisal to give you a little "kick" in the rear to finish projects up.
It rained yesterday... the perfect time to start (or finish) an inside project. We decided to use Venetian Plaster to finish up the walls, as there quite a few drywall patches and a VERY heavy texture. We could have skim coated with drywall compound and painted to save some money, but decided that time was of the essence and that we needed to get it done fast.
After perusing the samples at Lowe's, we decided on an Olive green. Here is the first coat, wet. It looks like a green pepper instead of an olive... but the first dry spots are about 5 shades lighter and much more olive.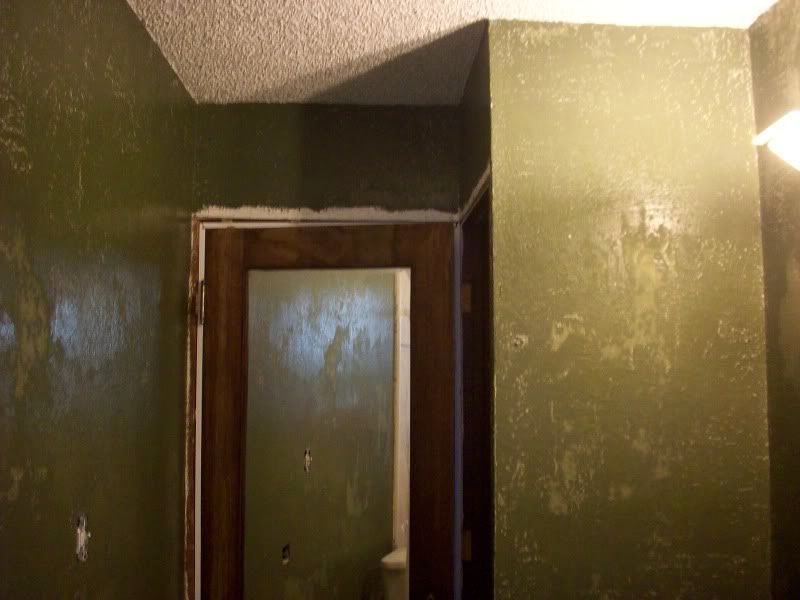 It doesn't look that great yet, since the first coat is put on messy. We're planning to finish it up tomorrow... and then add trim. Let's hope it turns out well!