Here are our two sketched backyard plans. They aren't completely to scale... we realized that the backyard is considerably shorter in the second plan. The width is right, as is the garage, and general size and location of the patio. The trees are marked with "A" (Ash), "S" (Spruce), "A" (Apple), "E" (Elm), "T" (Tree). North is at the top of the page, as standard, the house is at the bottom of the page. Right now, all of the stone has moved to the area inside the curved line along the fence on the west. Constants between the two plans are likely permanent, or already constructed features.
Here is the FIRST plan:
Here is our SECOND plan: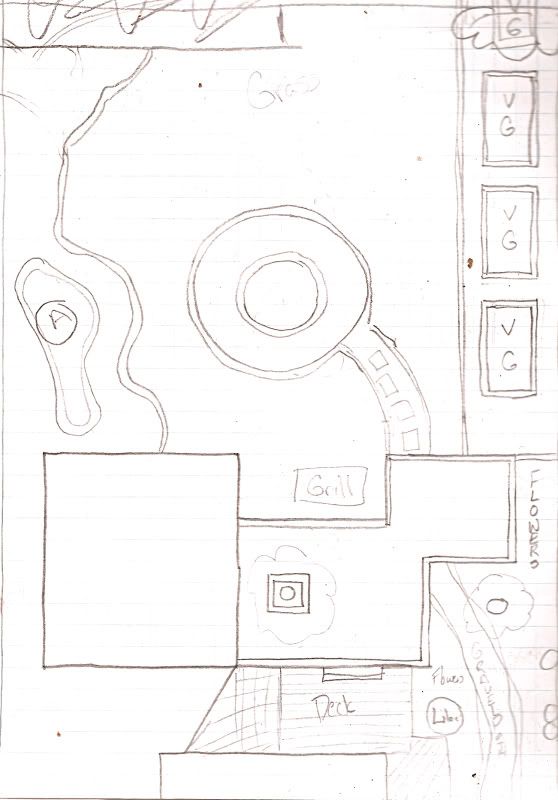 Plan Two didn't have as much care put into drawing or labeling. Pity the second child.
We are leaning towards plan TWO, as in retrospect I feel the veggie gardens (VG) will do better on the eastern side of the yard. Any thoughts?