Our bathroom is finally not an embarrassing room! Here is the bathroom after installing the new trim: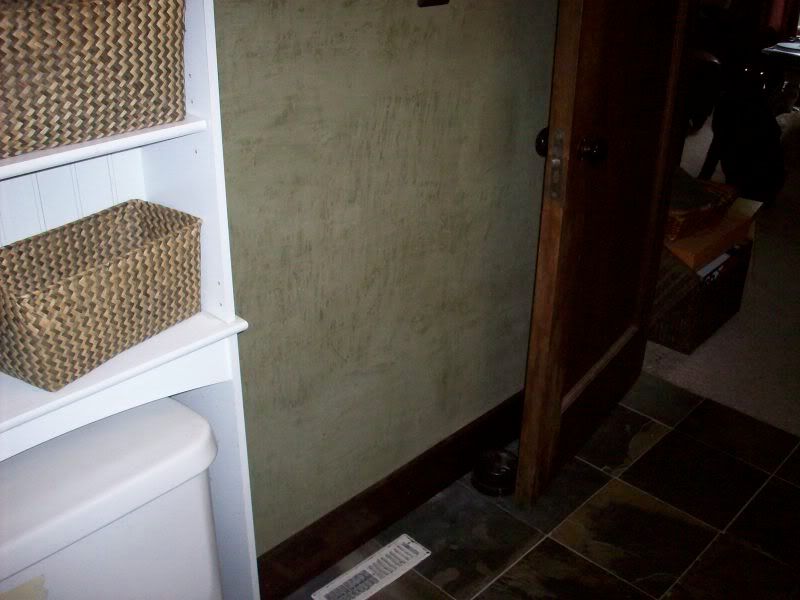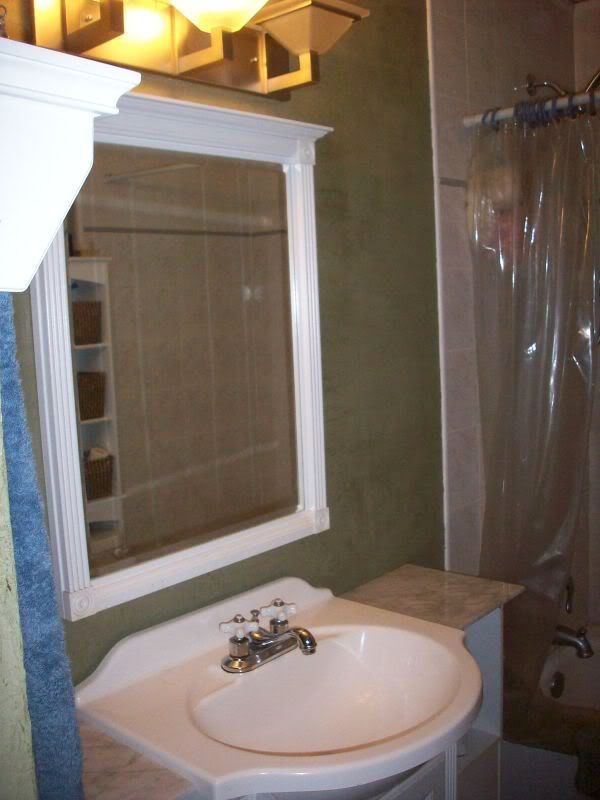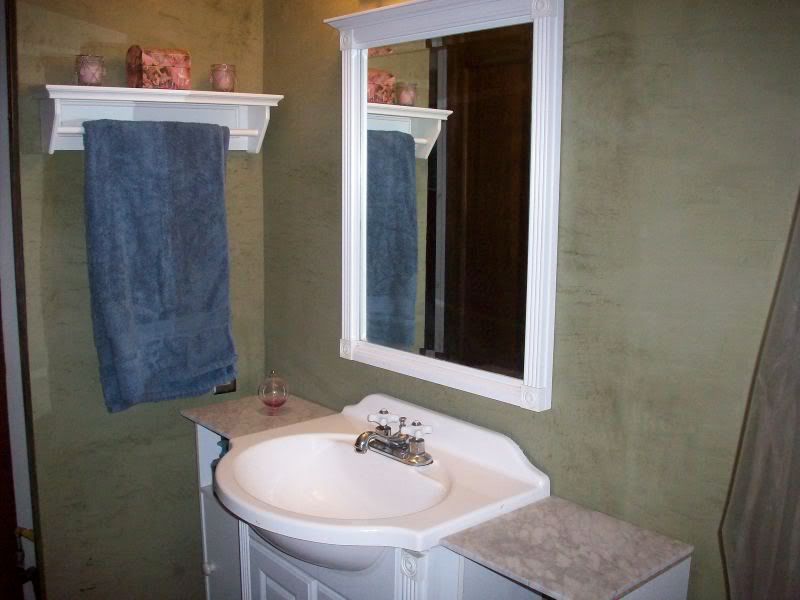 We used Valspar Faux Venetian Plaster in Olive on the walls, Minwax Red Mahongany water based wood stain on the pine 1x6 trim, and Minwax Tung Oil finish on the trim.
There is more to be done; the water heater closet needs a door, and the doors need trim around them. Plus, I would LOVE to replace the flimsy stand alone cabinets on either side of the vanity with one or two true built ins. And, finally, the popcorn ceiling NEEDS to go. However, it looks finished enough now!