...who had a growth removed from his pinky toe today. Thanks for all of your thoughts.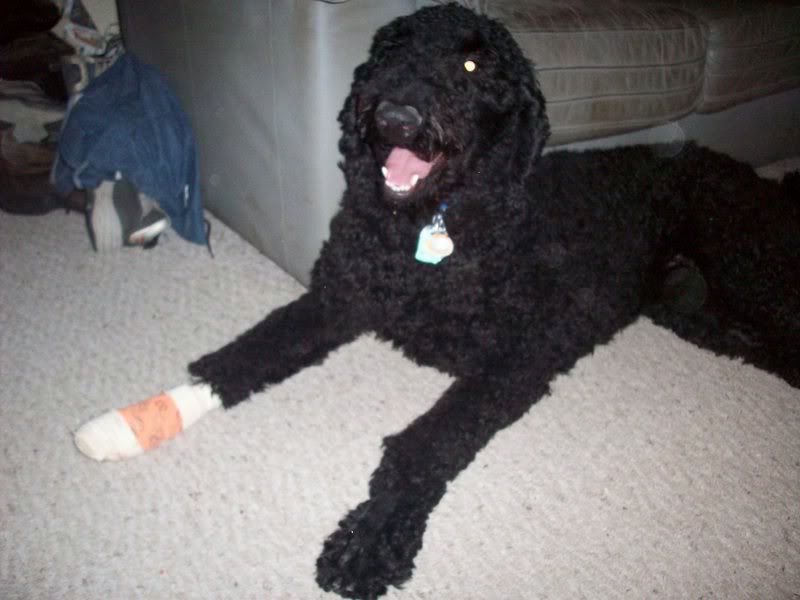 He sure doesn't LOOK like a dog who just got out of surgery! What a happy dog. He's zonked on the floor now; he can't have his normal miles of walking for two weeks OR go outside to run and play, so here's hoping we can keep him happy and mentally entertained in our tiny house!
We will have the biopsy report next week; hopefully there is either no cancer or it was very localized and is now gone (due to the removal of the growth)!