At least, that's what we at Tiny Old House think. We would prefer to keep our draining water INSIDE our pipes. The water draining from our washing machine had other plans this morning, and plotted an escape route into the kitchen.
(Good thing we have a water efficient front loader!)
Upon inspection, we noticed that the sink drain was about 1/2 inch away from the actual drain pipe. We don't believe this was the case 2 months ago when we reinstalled the sink for the 4th time into the new granite countertop, but we also don't believe the sink magically decided to move 1/2 inch inside a solid granite countertop...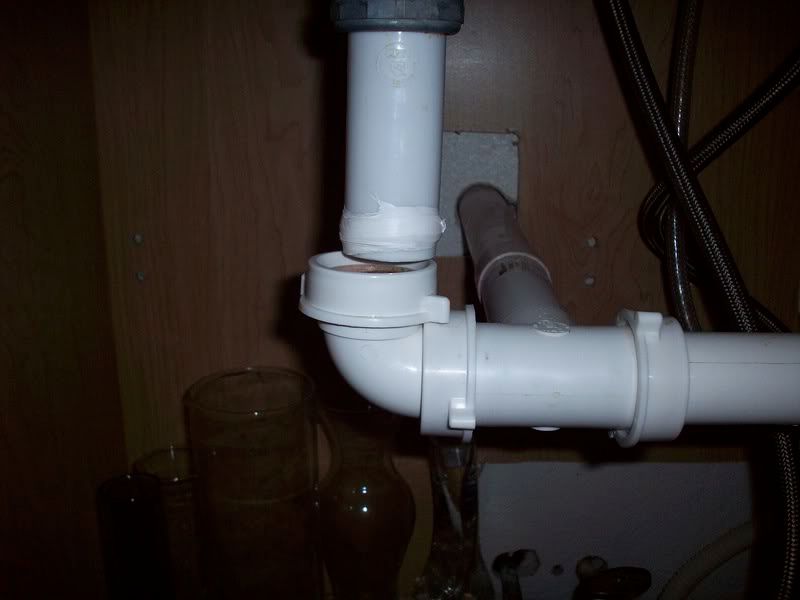 We've obviously been living on borrowed time for a kitchen flood!
We weighed our options. We could do a temporary band-aid fix, or re-plumb the entire sink. We opted for the band-aid this time, with the knowledge that some time in the next few months we will re-do all of the plumbing down there.
Here's our band-aid: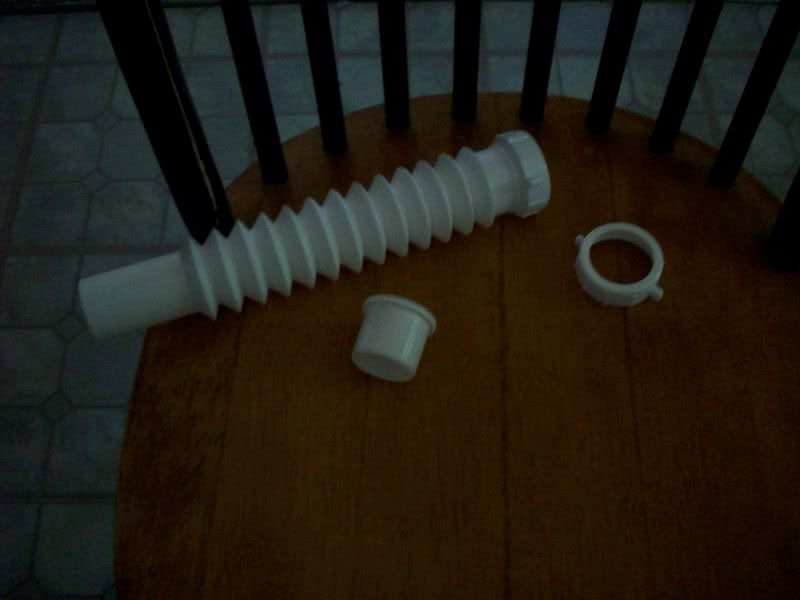 It's a new FLEXIBLE sink drain.
We affixed this new sink drain to the sink and to the drain apparatus, using teflon tape to secure and seal all of the new joints.
The finished product: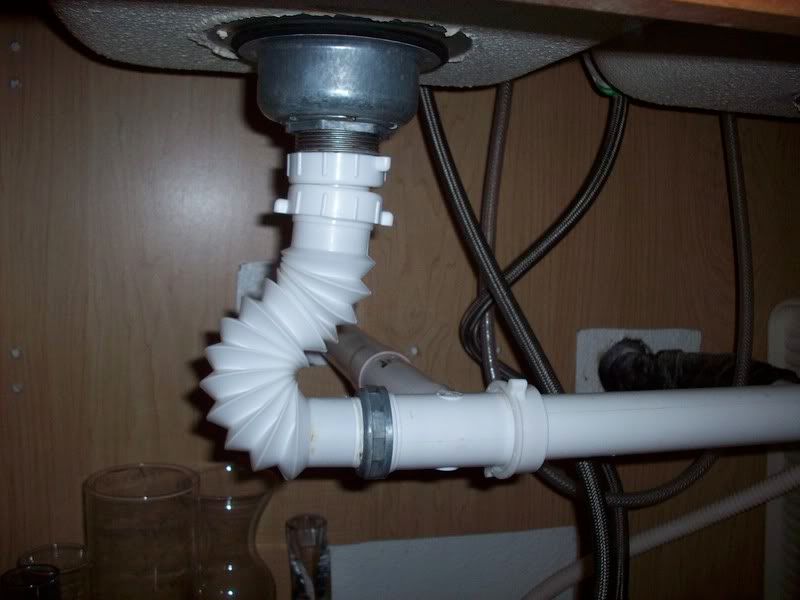 A sink that drains AND doesn't leak!
I'll keep you updated on how long this actually lasts... we were warned by the floor person at the hardware store that these clog up with food in about 2 months. Hopefully we will find time before then to do the full replacement.