Over the last few days, I have taken this door from this: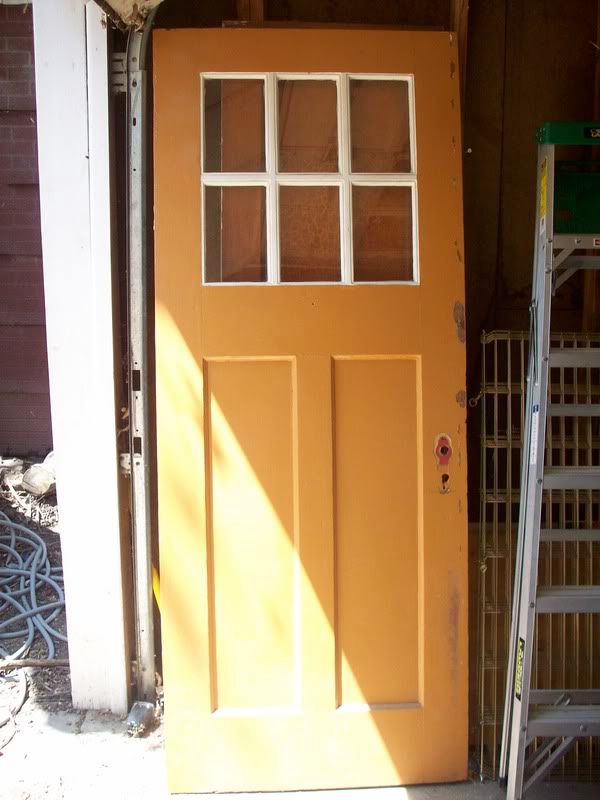 to THIS: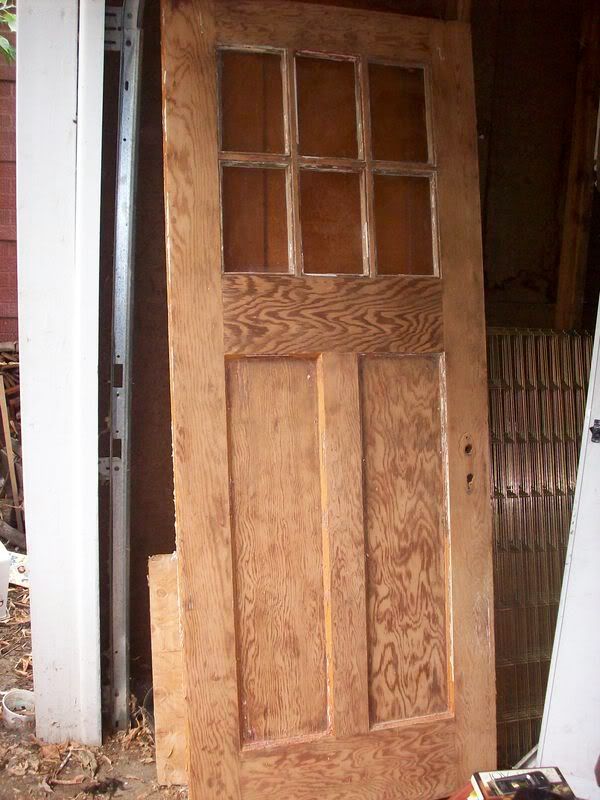 Any guesses on wood type? I was assuming pine when I bought it; that doesn't look like pine to me, though.
Still have to remove the paint from here (around each inset panel)...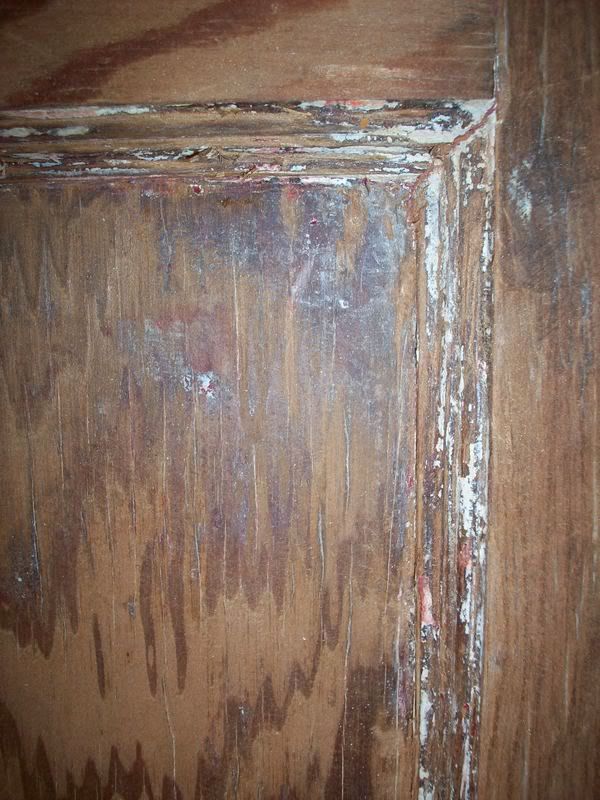 and here (around each of six windows)...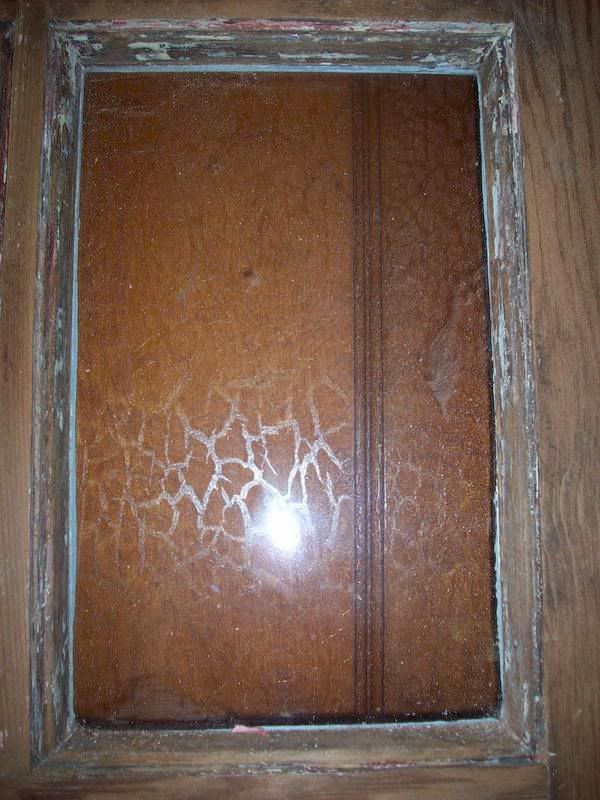 We are debating painting or staining. This is the interior side of the door; the rest of our doors will all be natural wood. We would love to keep this door natural on the inside, too... but there are a few imperfections. Here is the largest gauge: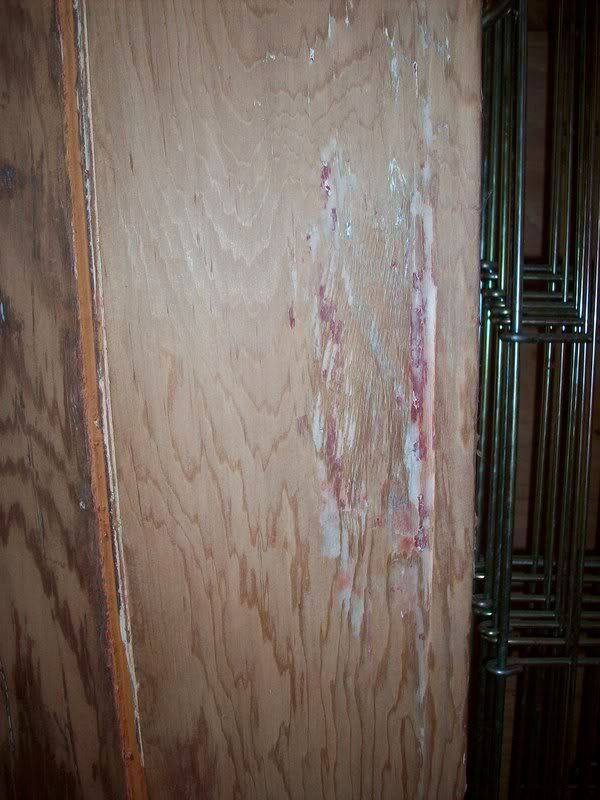 It is about 1/4 inch deep, and about 2 inches wide and 4 inches tall. The rest are mostly holes, or small scratches. Thoughts on my ability to hide or patch imperfections like this?