Our bathroom sink clogged again. Instead of using Draino, a very caustic chemical, I used an all natural method of clearing the drain.
Ingredients:
Baking Soda
Vinegar
First, pour a little baking soda into the sink around the drain: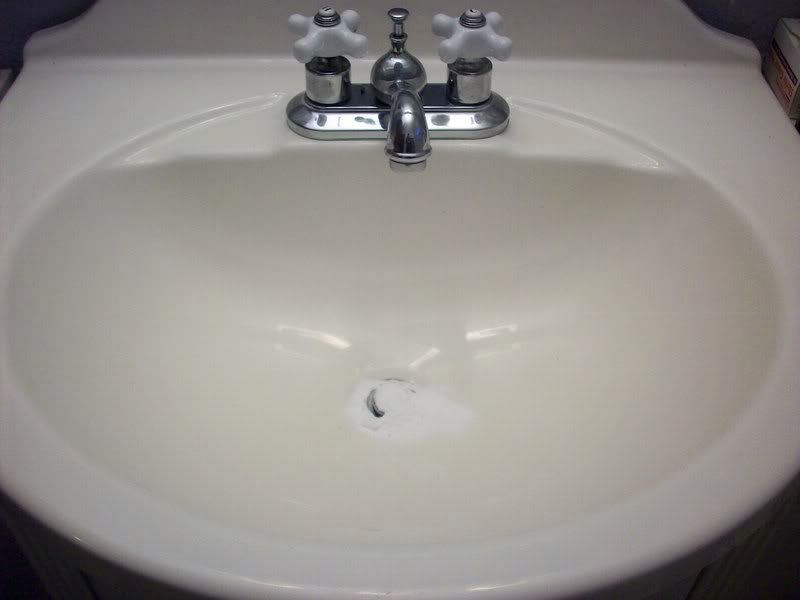 Then, pour a little vinegar into the sink: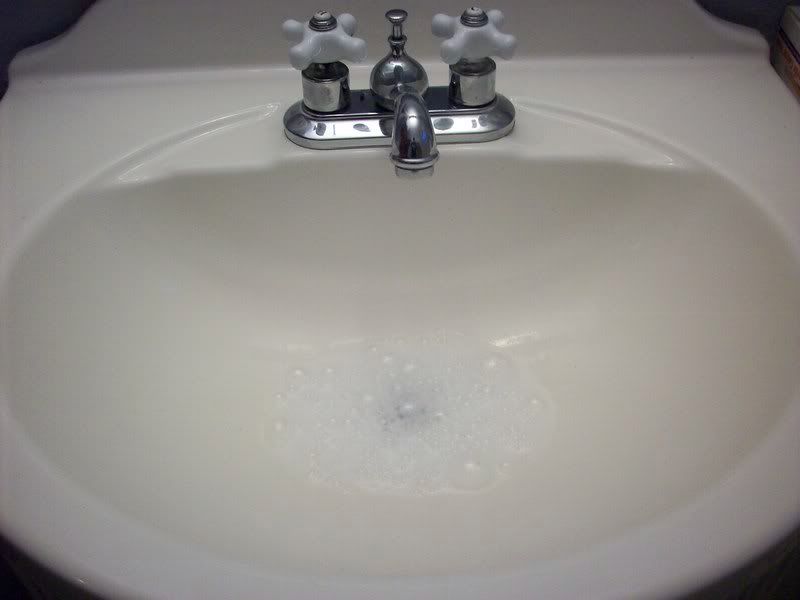 Pour it quickly, so that the force of the pouring carries the baking soda down into the drain.
Repeat 4 or 5 times, or until vinegar immediately runs down the drain.
This works great as a clog preventer, too (if you remember).