did try to buy used, but every shop had the same answer:
"Heat Gun? We get those all the time. Don't have any right now, but check back!"
That didn't help my impulsive nature; I wanted one NOW. Plus, I've never used one, and wasn't sure that it would be suitable for my needs.
Enter the $20 Milwaukee Heat Gun: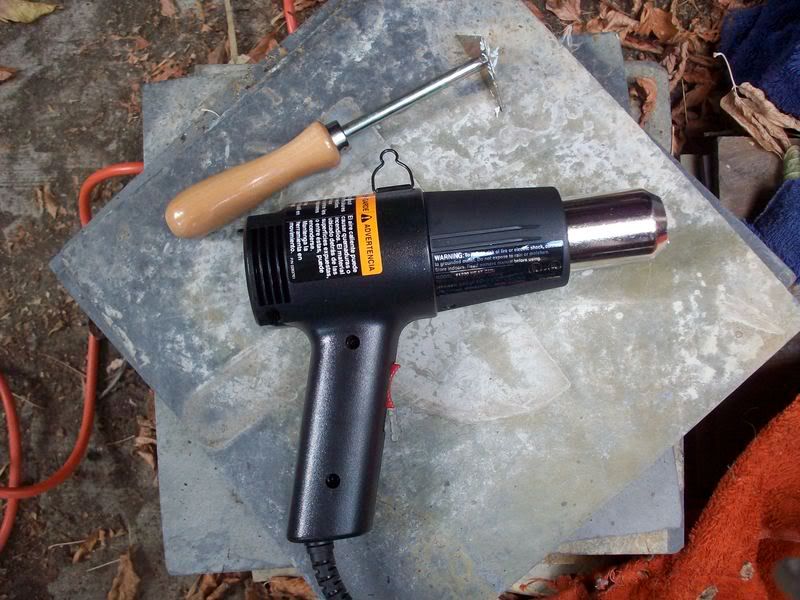 Using the heat gun and the special triangular scraper, I was able to strip the latex paint from about half of this door. It works quite well, and was much easier than the orange chemical stripper I used on the other side.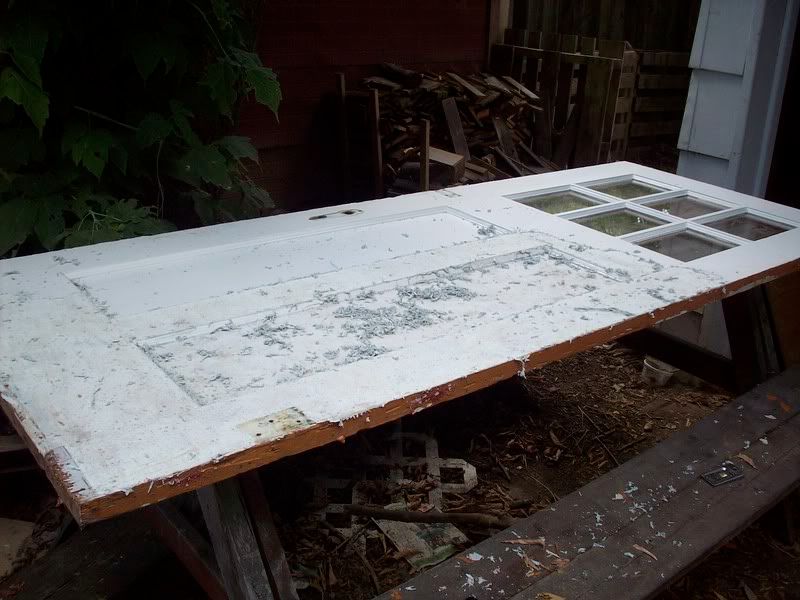 Puzzling me, of course, is the paint UNDER the latex: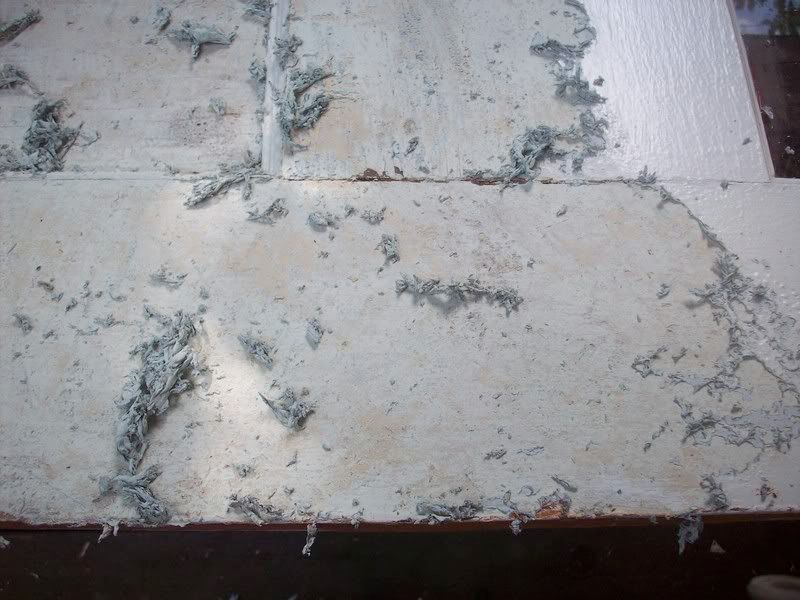 It is white and chalky, and thick. Is it paint? Could it be a primer? Milk paint? Pure lead?
The biggest question, of course, is whether we need to take it off to repaint or whether we can simply sand it smooth. It seems to be VERY intact, and very bonded to the door.