One of our window sills sustained water damage over the course of the last 100 years... I'm blaming the asbestos.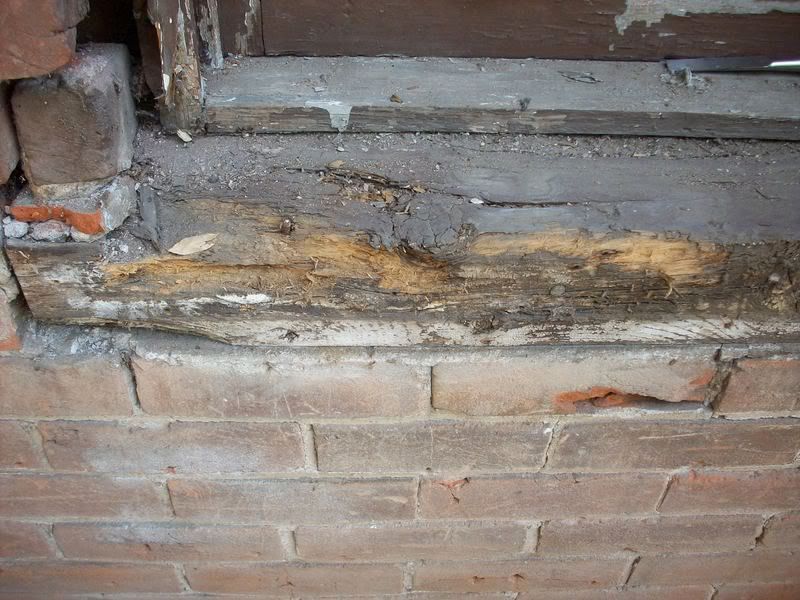 Instead of immediately replacing this HUGE solid piece of wood (that is probably holding up that entire wall!), we decided to see how far the rot went.
I started scraping the rotted wood out... it was so soft and crumbly that you could use a fingernail to remove it. I used a scraper instead. Fortunately, the rot stopped a good deal short of anywhere that could be considered structural...
Here is the sill after scraping all crumbly wood out, a light sanding to remove what paint survived the water, and the application of Miniwax Wood Hardener, to harden the remaining wood.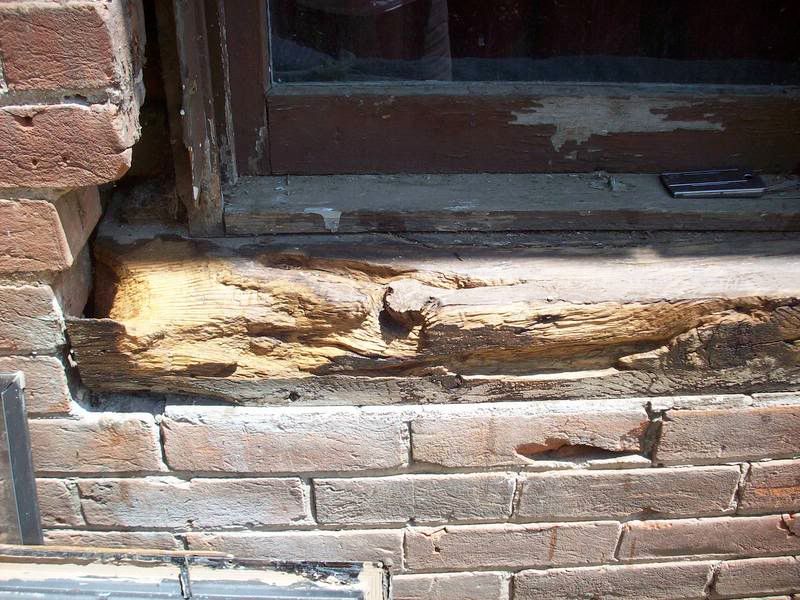 Now the fun part... BONDO.
When I read about using it, everyone said "It dries fast.. don't make much". I figured they were talking about a 5 minute set time... NOT a 5 SECOND set time. Ok... it's not quite that bad. But I would say you have about 30 seconds to get your mixed Bondo to exactly where you want it before it is permanently where you DON'T want it.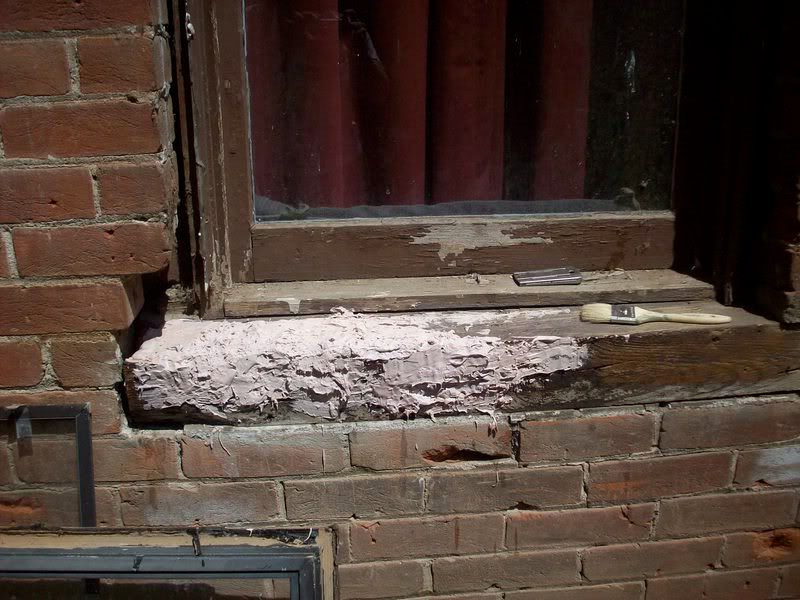 See?
Despite my increasingly miniscule portions, I'll be spending a lot of time with the sander and chisel.
(An aside... you can see the likely original color of the windows and trim on the wood of the window. It's the dark brown. I hate to say, I'm not a fan.)