Remember my ebay find:
the jet door knob
s
? I spent some time cleaning them up today.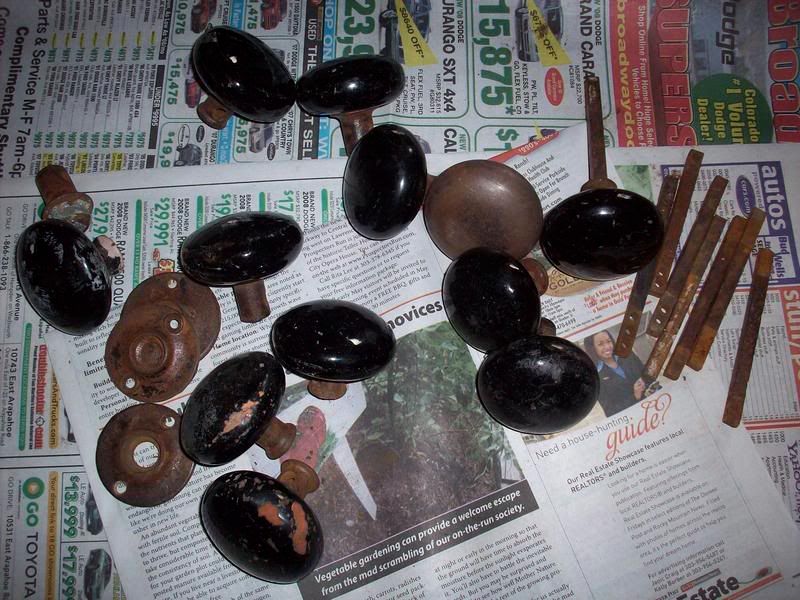 The door knobs, taken apart and waiting... $20 for all of those knobs!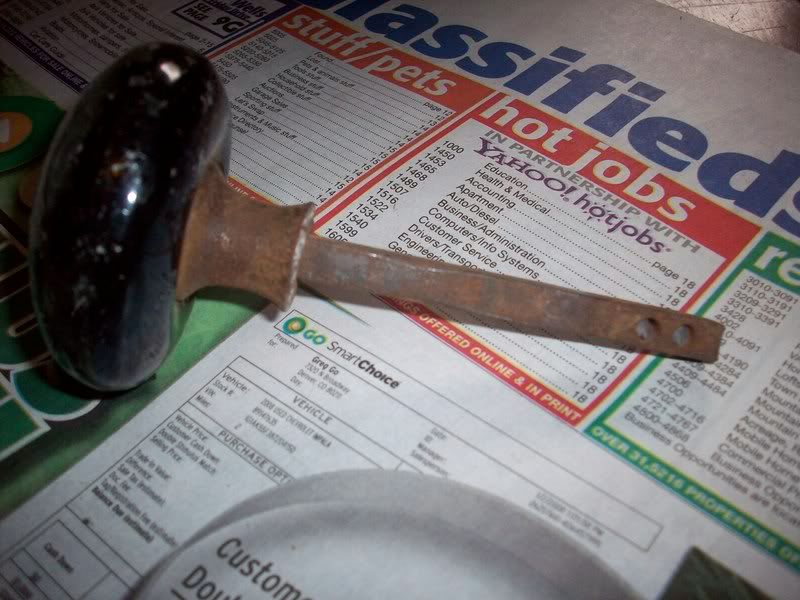 Up close shot of one of the door knobs... notice the surface rust.
I used a car battery cleaner (essentially, a stiff wire brush) to clean off the rust, then finished up with 00 steel wool and WD 40. I'm going to finish the job with metal polish... but have to run out and buy some.
I couldn't wait to install one of the knobs on our new bathroom door...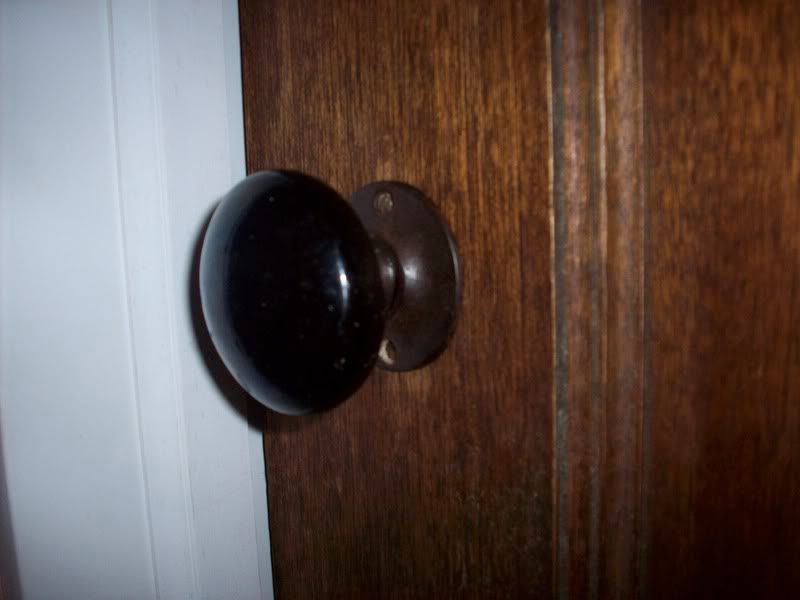 A new jet door knob installed on our mahogany bathroom door!