So, back when we bought the house, I had no idea about true historic styling and such. I just knew I liked old houses, and LOVED the ones that had been restored.
We bought our little ambiguous cottage, filled with hollow core doors, particle board builder's special baseboards, and cardboard cabinets... it was what we could afford, and it had good "bones".
A few months later, while looking for doors to replace our hollow core nasties, we stumbled upon
these mahogany veneered doors
at a local salvage yard. They looked so nice (though they needed a lot of work), and the price was just right ($25 each).
Here is one of the doors installed on our bathroom: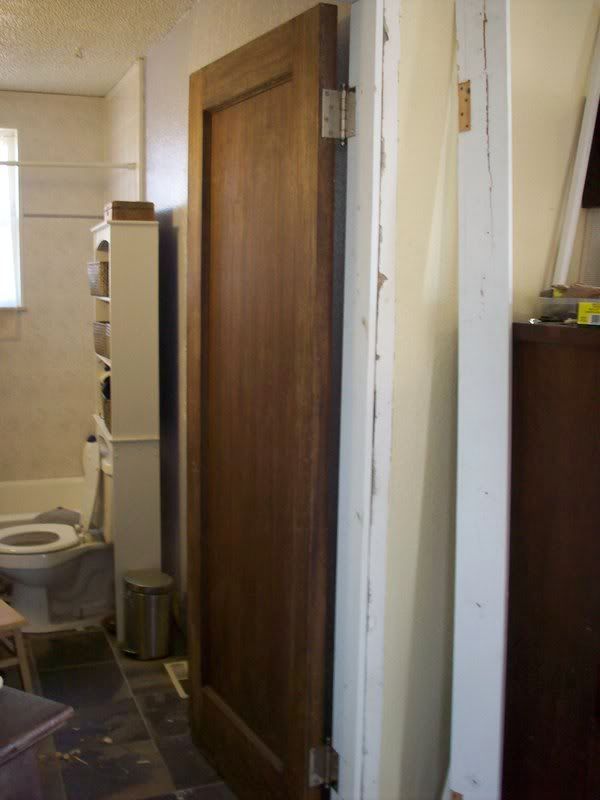 And here is the door with its new
black jet doorknob
: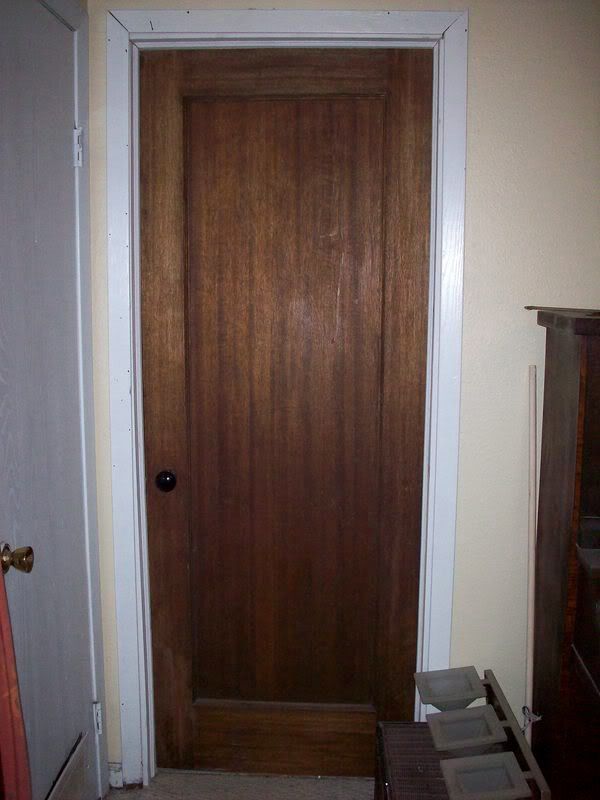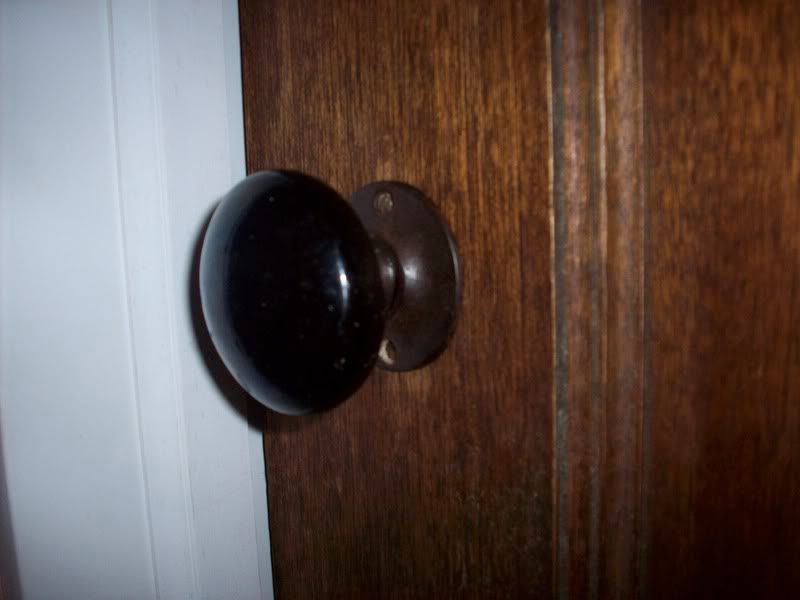 Now here is the question/concern:
The door in question is CLEARLY a 1930's to 40's Tudor style door... in retrospect, it came right out of a set of
university apartments
that were VERY Tudor. It came with a cut glass knob and a very cool set of plates, too.
OUR house, on the other hand, may be ambiguous, but Tudor it is CLEARLY not. Our plans for the interior/exterior involve very simple woodwork along the lines of a very simplified Victorian merging a little into Craftsman (as might have been done in a 1911 folk house). These doors feel a little grand for such plans.
I felt that adding those black doorknobs helped the door fit our house quite a bit... but do they LOOK right? I'm not totally concerned about "period" style... but I want it to look good.
I suppose I could always strip down and refinish them and then sell for $150 each, giving me money to buy the 5 panel doors that would be perfect... but it's hard to find those unpainted. And these are a lot less work, since they just need a light sanding and a quick refinish.
Any thoughts?