in our big backyard...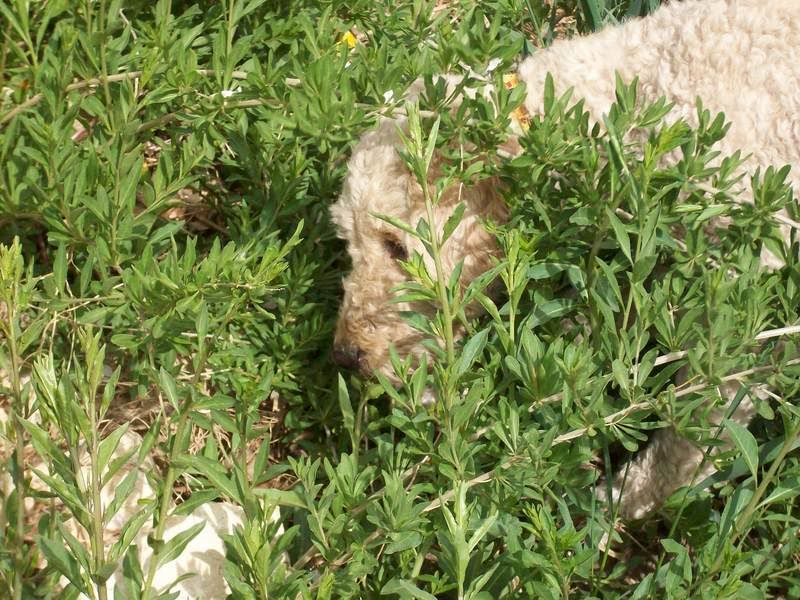 What is she hunting?
Well... first they twist THIS way...
And then they slide THAT way...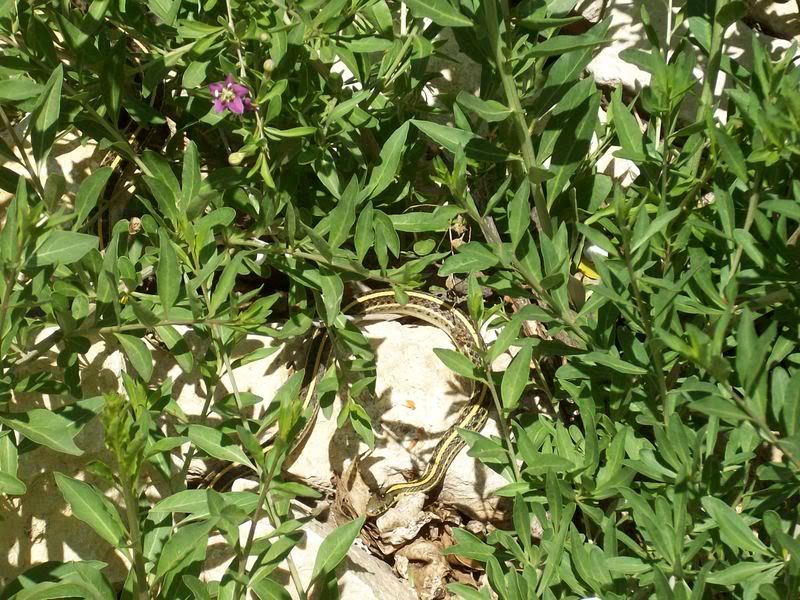 And sometimes you can even see their beady little eyes...
Hissssssssss....
Garter snakes!
(Anyone have any idea what the evil plant that the garter snakes are sliding around in is? It's some sort of a bush, that sometimes gets thorns... I've been pulling it for YEARS and it keeps spreading).