I was afraid of this.
Remember my bird nest?
The cute one, in the apple tree?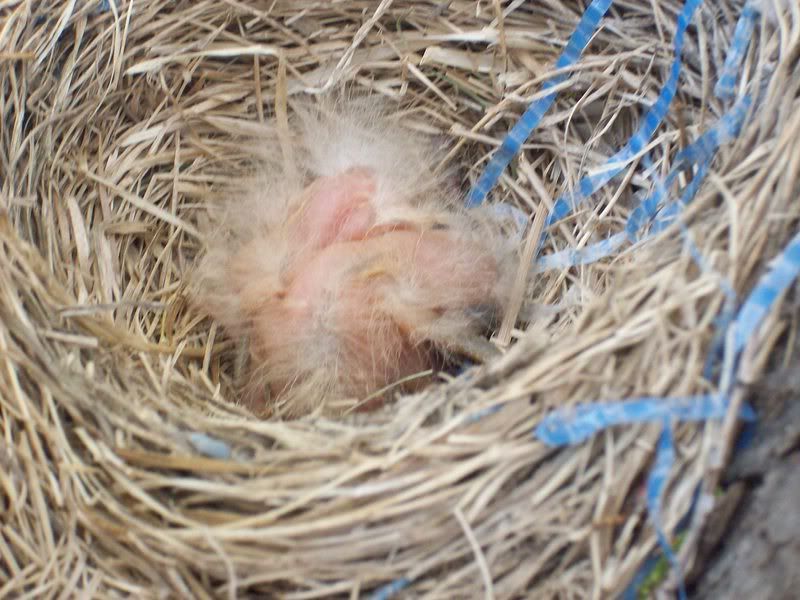 With the baby birds?
Here's what they looked like a few days ago.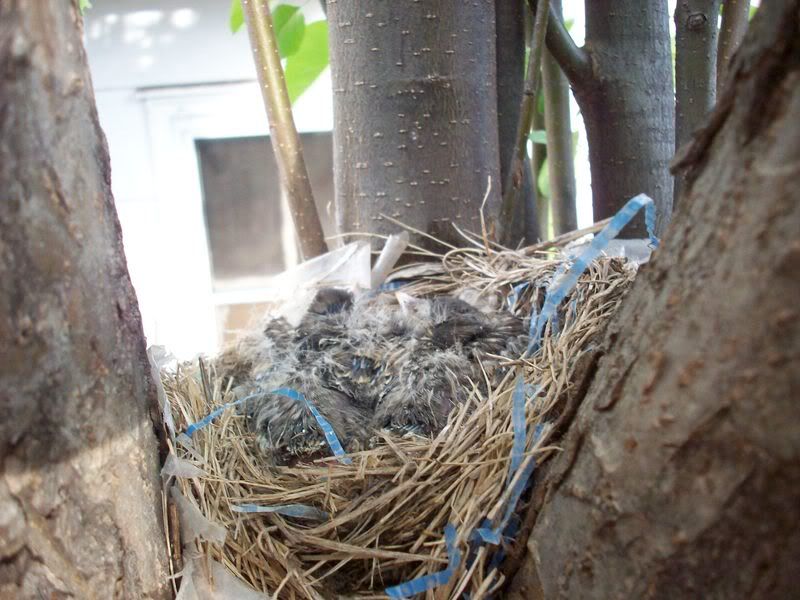 The Murderer...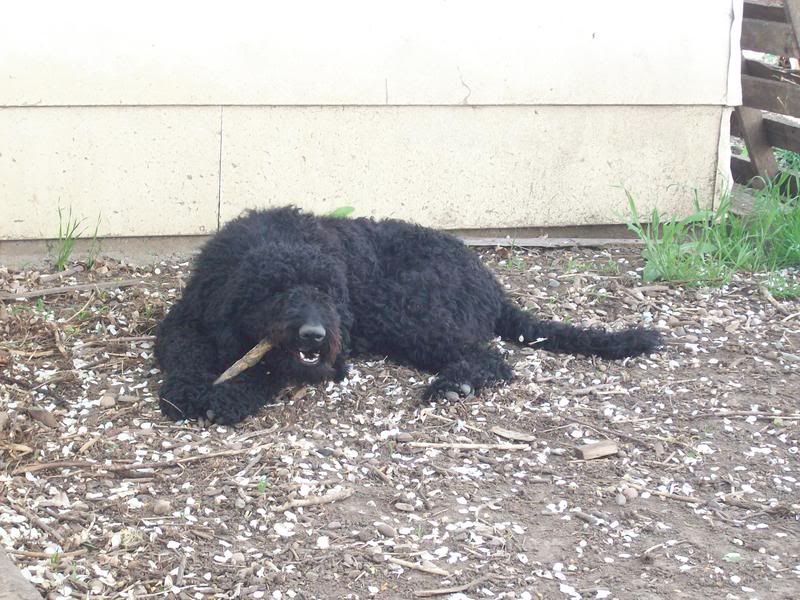 Guilty as charged, convicted and sentenced to a 30 minute down-stay
(not that he knew why)
.
Poor little robin never had a chance.
I know they're just dogs. I KNOW it's part of nature. I know that instinct is stronger than most training. But this was a baby I've watched from an EGG! 4 weeks of watching over these little birds, of checking the ground underneath the tree every day to make sure there wasn't a fallen bird, of trying our best to make sure our dogs didn't get a robin snack.
Too bad this one hopped away into the bushes today on it's first adventure out of the nest, still unable to fly. We watched with horror as Kirby grabbed it and started bouncing and tossing with glee.
Murderer.
I buried it under the lilac bush, in a super deep grave with a stone on top. It didn't even have all of it's color yet. Poor baby robin. Hopefully it's brother or sister faired better... we'll keep the dogs out of the yard for a few days to give it a chance.