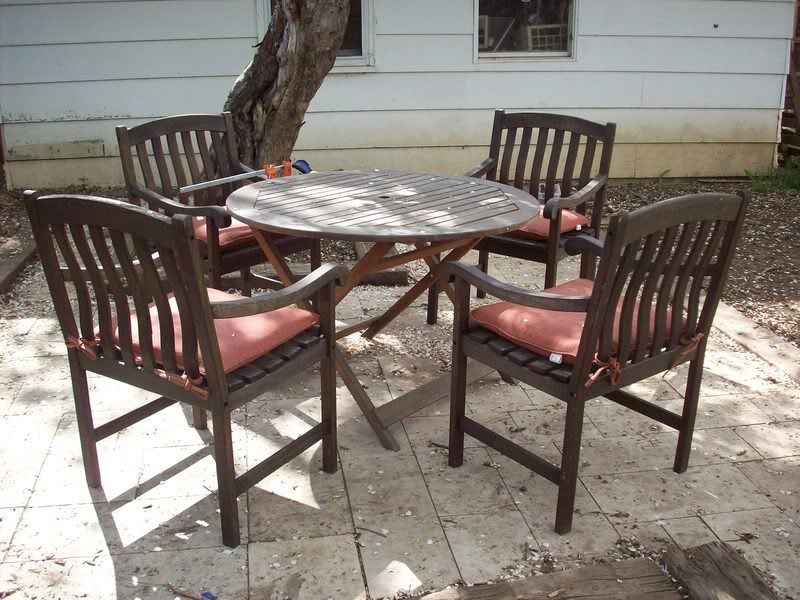 Don't mind the dirt and apple blossoms on the patio...
They have red and orange striped cushions on them, too... nice and cheery!
It will be so nice to have actual outdoor chairs around our patio.
They need a light sanding and restaining, but were only $50 for the four chairs and a table (which isn't in the picture)! Our current table is a little nicer, though slightly smaller... we haven't decided which to keep yet.