A few years ago, we acquired this lovely firepit: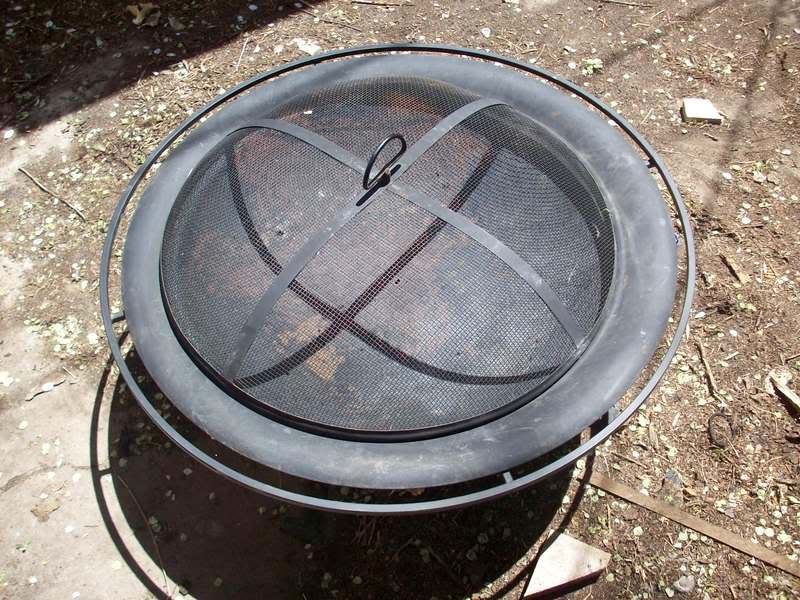 Sadly, as you can see, though we left it covered, it has rusted.
Close up of the rust: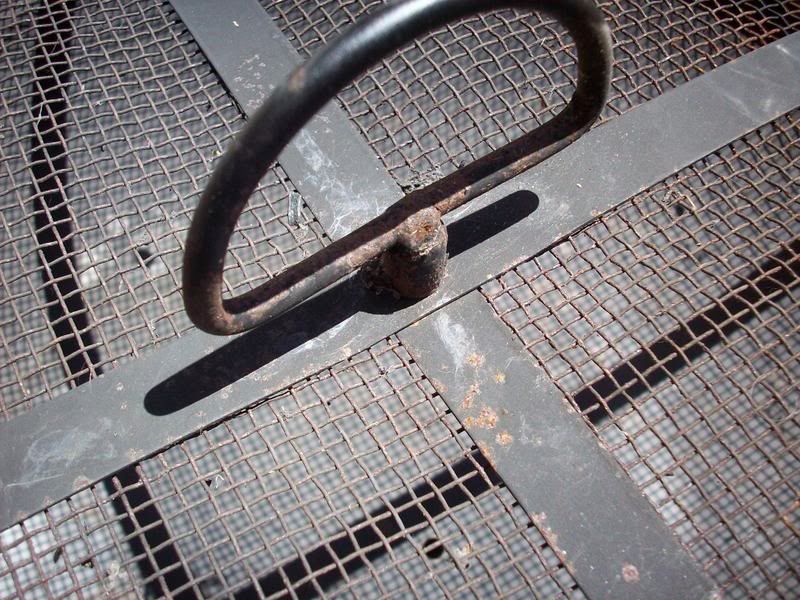 I am not one to let something ruin through neglect, so I sanded down the firepit and used a can of Rustoleum fireplace paint to return it to its former rust-free glory. I found that my dremel with a sanding drum attachment made the best rust remover...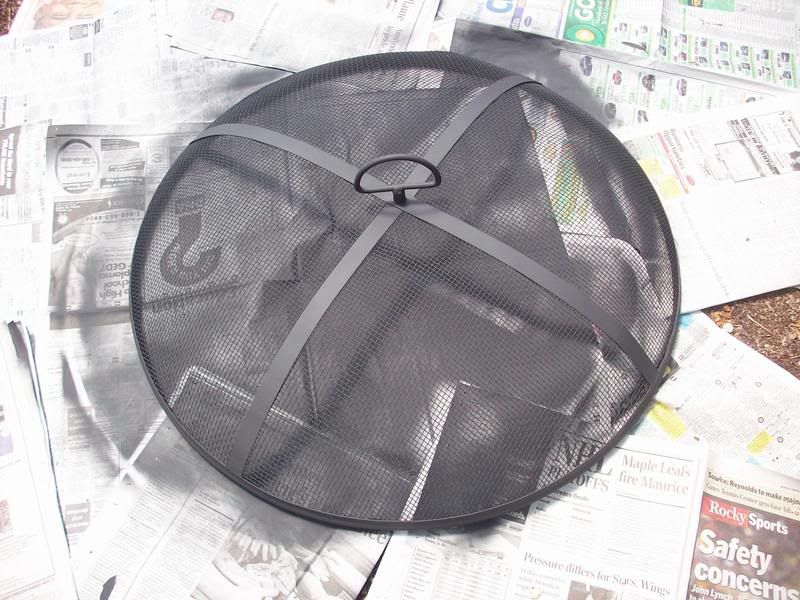 Careful back and forth motions with the spray paint will prevent drips... and placing newspaper underneath helps your driveway.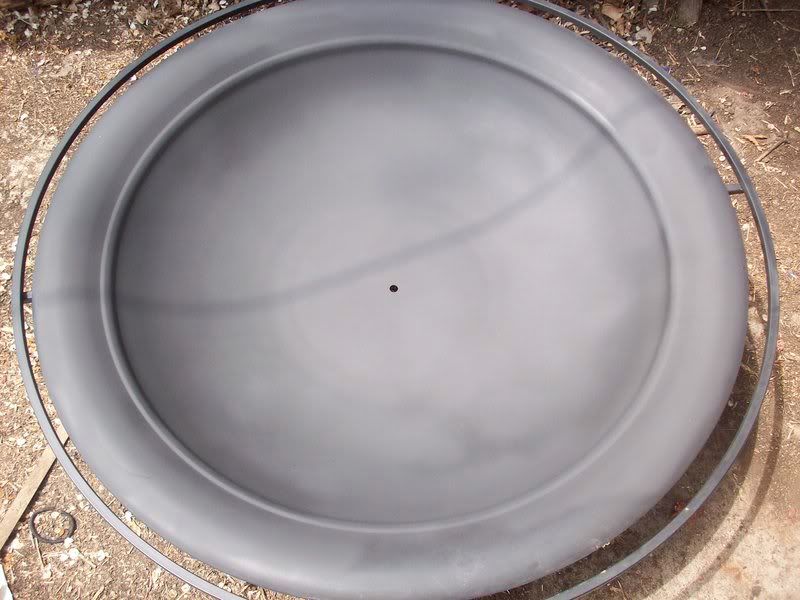 No more rust! I think we are ready for summer.