I installed a few bamboo window shades in our kitchen and living room today. It's amazing what nice window coverings will do for a room.
Before: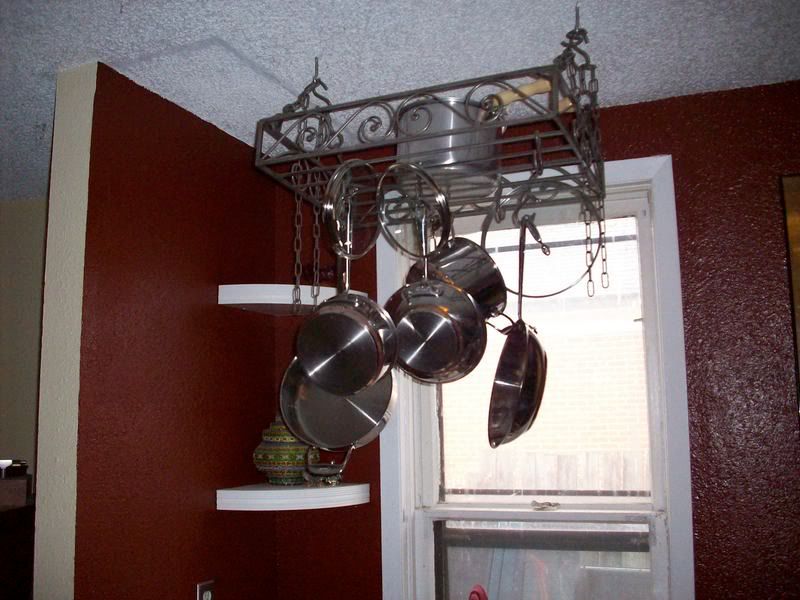 After: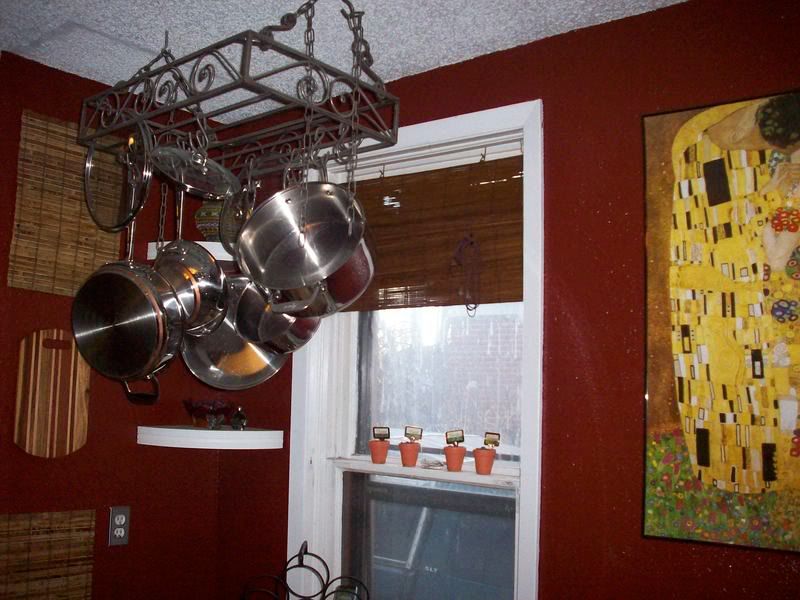 The living room after: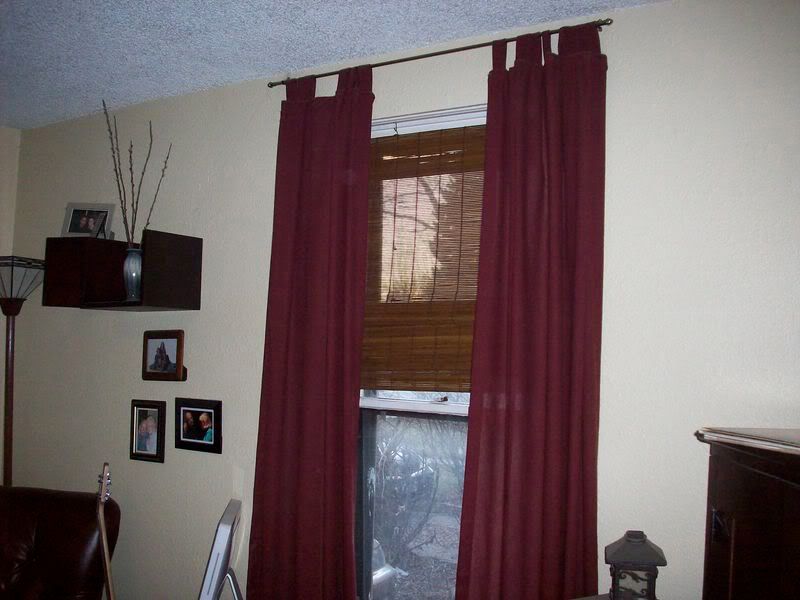 The curtains ended up VERY purple in the picture... they are actually the same color as the kitchen walls. That's what using the backlight function on your camera will do for color, I guess.
If you have never installed bamboo shades before, it is extremely easy: they hang from two hooks you screw into the upper part of your window frame. Simply hold the shade in place to mark the holes, drill two small holes, screw in the hooks, and hand the shade.
We are excited to use them this summer to keep our house more cool (by keeping the sun out).