I fell in love with
this light
(and the price) on
Oh, Bungalow
a month ago... and then I vowed to
Trim the Fat
and not spend money on such frivolities in February. It's March now, and the study lights were killing me.
I wrestled with hanging first one (in my husband's study) for most of the afternoon... and now I'm not so sure I like it. It seems a little big. Or hangy. Or something.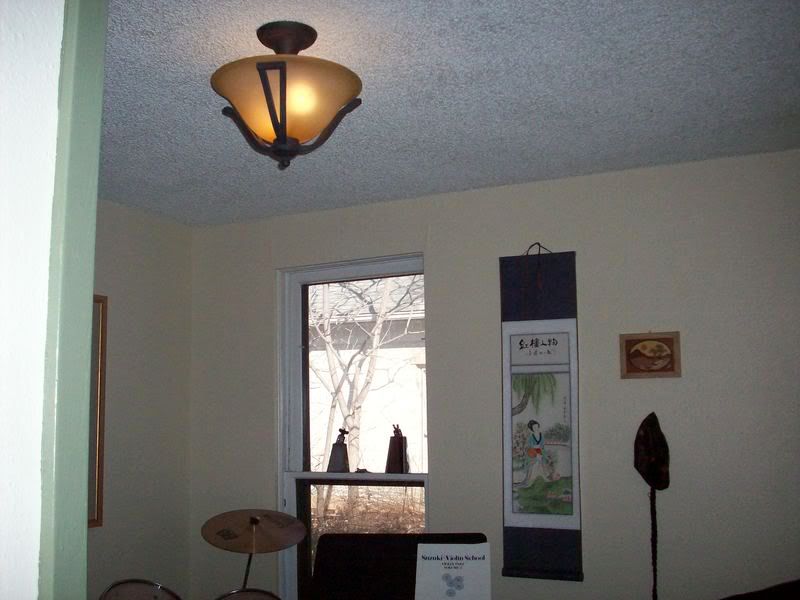 That will show ME to go spend money. Back to no money spending... a renewal of vows.
Though, I actually have designs on it for the living room ... there is an ugly nipple lamp there that we were not going to replace, since it's not completely offensive: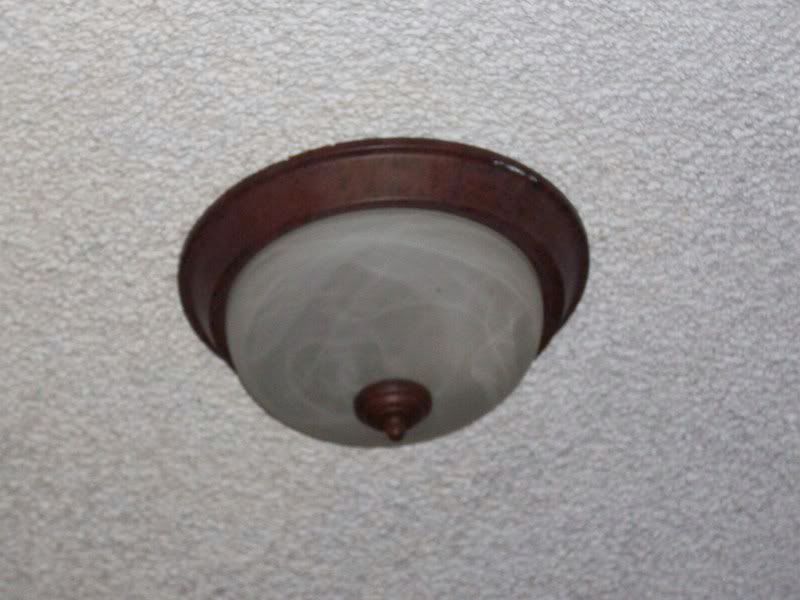 Maybe the nipple lamp will work better in the office. The new light will definitely look better in the living room.

What do you think?