I stressed about the
lights in the study
all week. Then, I walked into
ReSource
, a local salvage and used building supply purveyor on my way home from picking up the pillars.
I saw these shades and bases: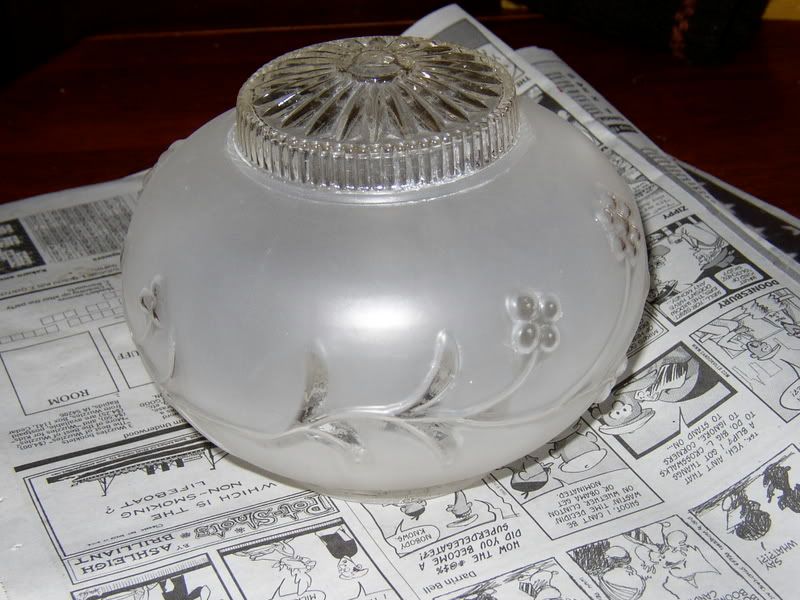 Three of each, to be exact. They aren't from the same light... in fact, they probably aren't even from the same decade, though I am bad at that (anyone have any guesses for the true age of either?). They look really cute together, though!
Can't beat the price: $5 for each complete light fixture
Can't beat the environmental impact: Three light fixtures reused
Here's what it looks like on the ceiling: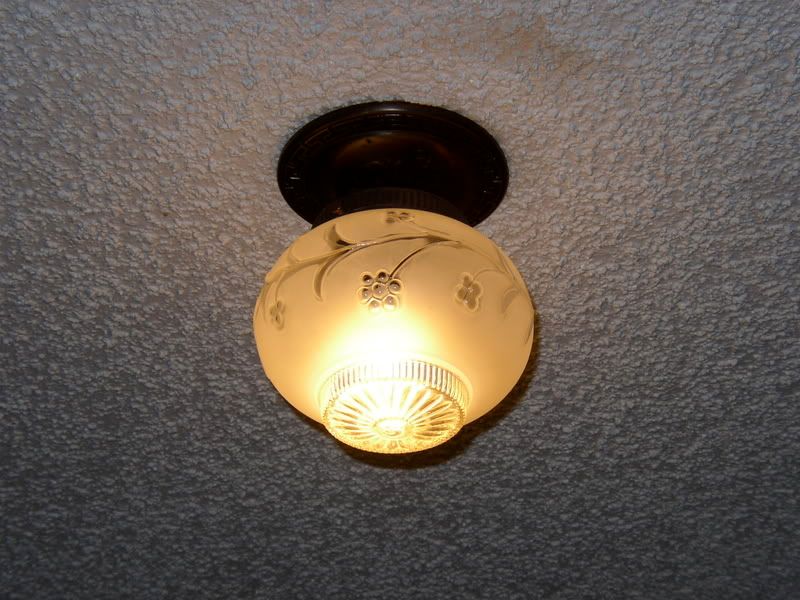 I took the light from the study and moved it into the living room; quite an improvement over the nipple lamp.
I discovered some scary looking wiring in the lightbox of my study:
Here are some before and after shots, including a picture of the never before seen "smallest room in the house"
(it's 8'x10' minus a closet, and my studio)
.
Front Study (my husband's)


Before: (with huge light)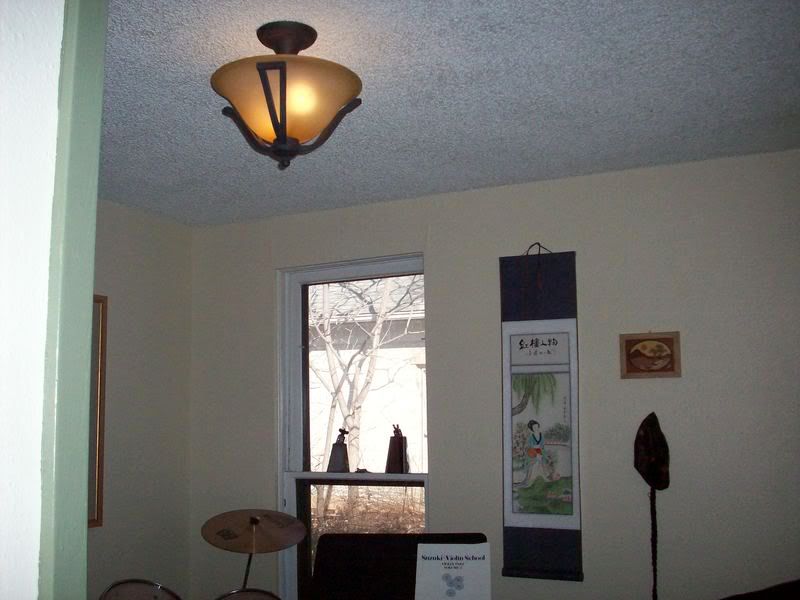 After: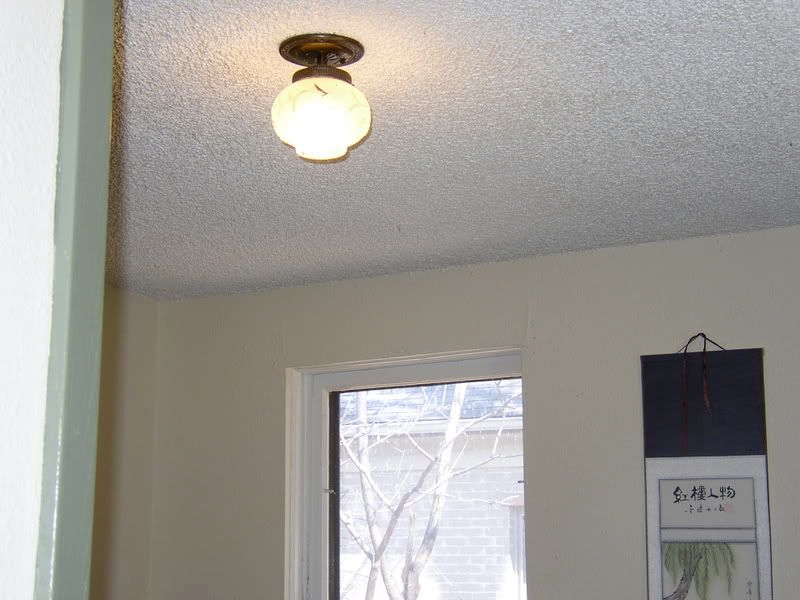 Back Study (Mine)


(This room is the only one with those neat windows, and this is the ONLY shot I can get of the room and the light at the same time, since it's so small)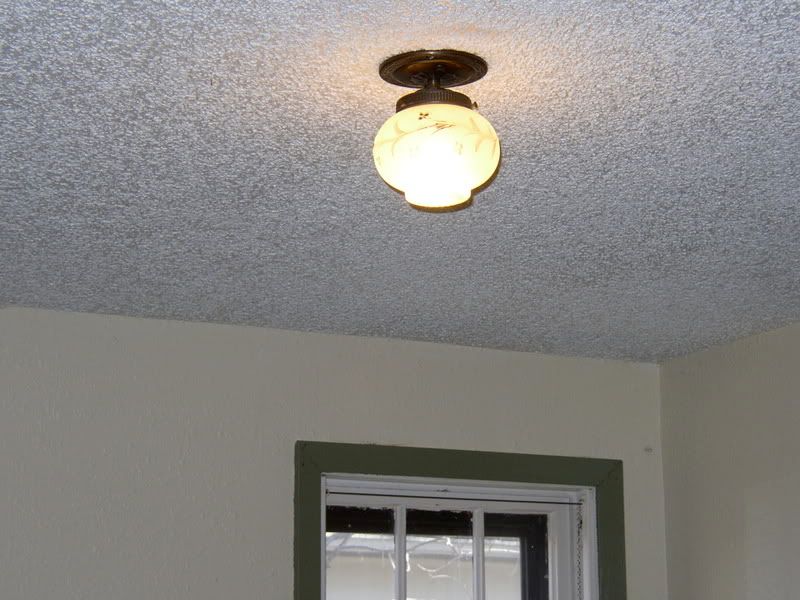 Living Room


Before: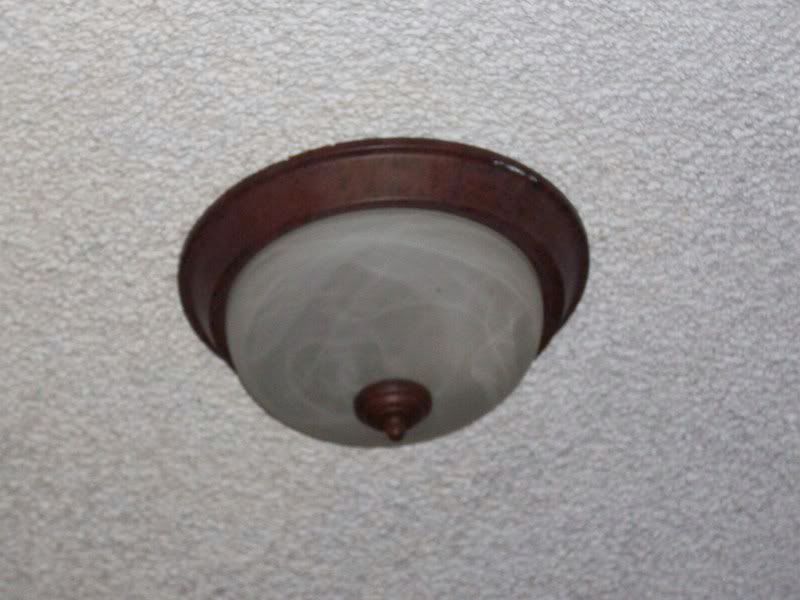 After:
(Complete with two sleeping puppies)
I would love any ideas you have about the scariness of the electrical wires in my ceiling or the age of the light fixtures!