This is a hinge from my
mahogany doors
: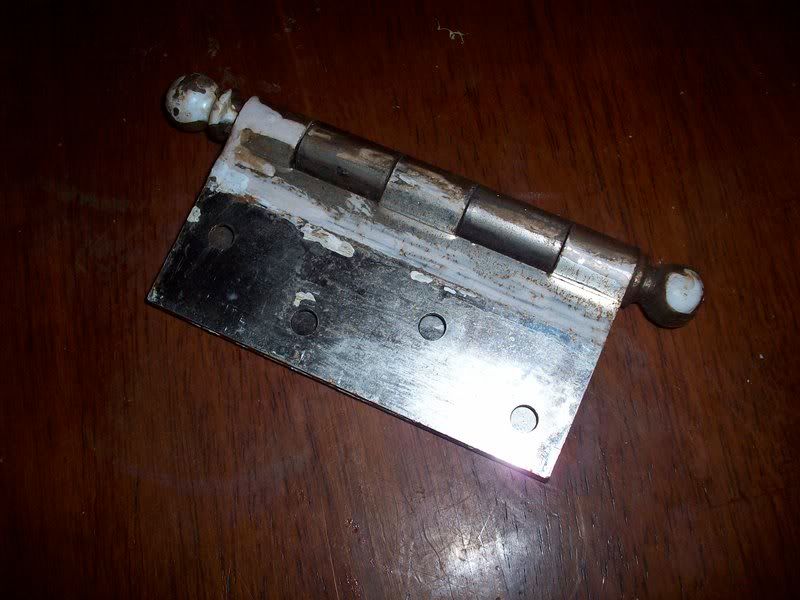 It has a small amount of white paint on it, and is lightly rusted on the exposed parts due to its brief stay out in the elements at the salvage store.
These are the hinges after chipping the paint off with a screwdriver and thoroughly polishing them with WD-40 and 00 steel wool: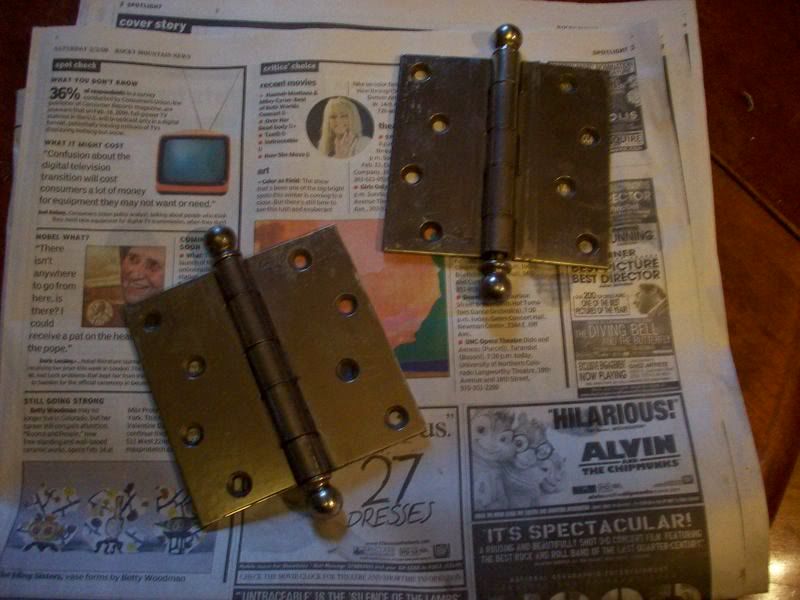 The WD-40 and steel wool did a marvelous job of gently removing the surface rust. It took about 5 minutes of careful polishing and scrubbing on each hinge to remove the rust.
Next up: An attempted door installation