We have taken a break from door hanging and
utter failure
, as it takes two to move that door. We won't be in the house at the same time together until Monday. Look for an update on Tuesday on that.
Today I worked on another part of the bathroom: the walls.
Here is the lovely textured and badly patched walls*: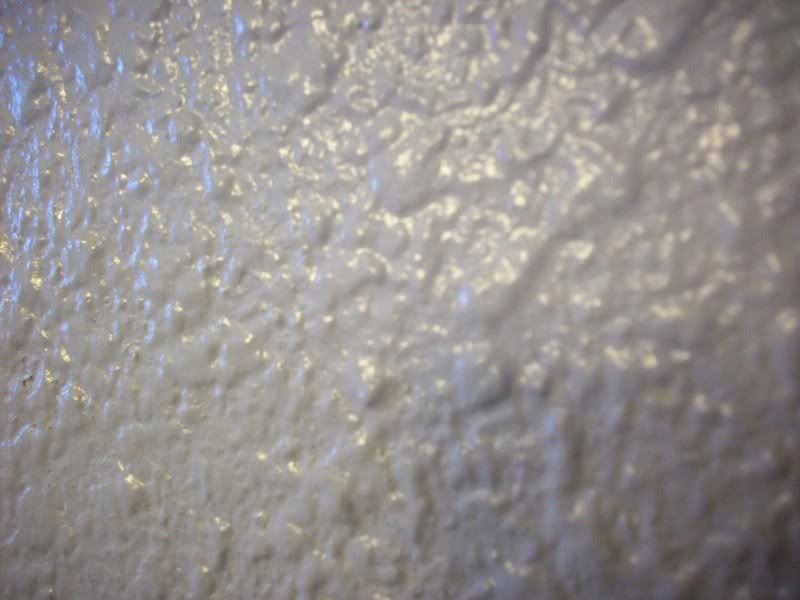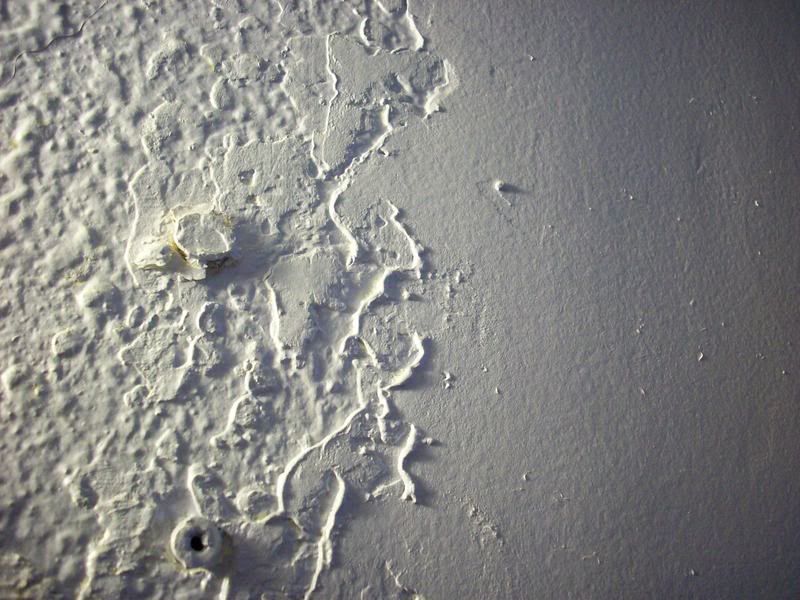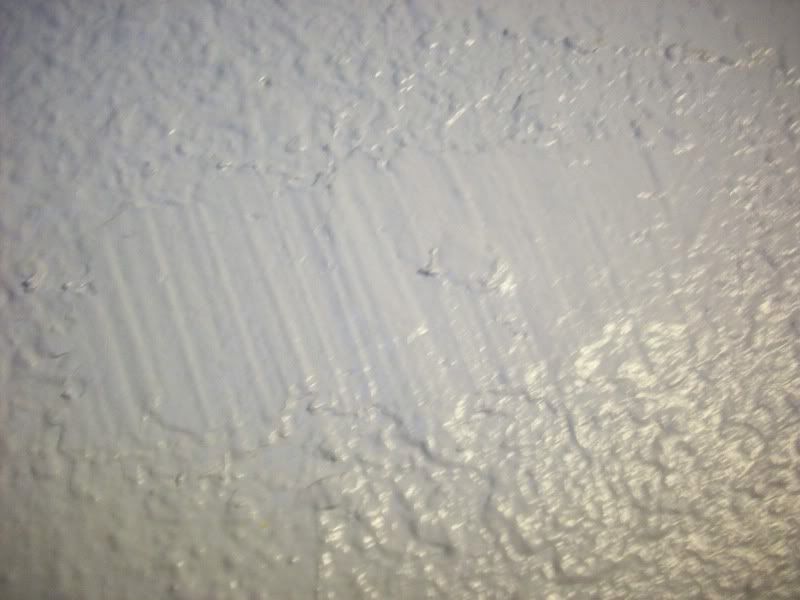 Using THESE...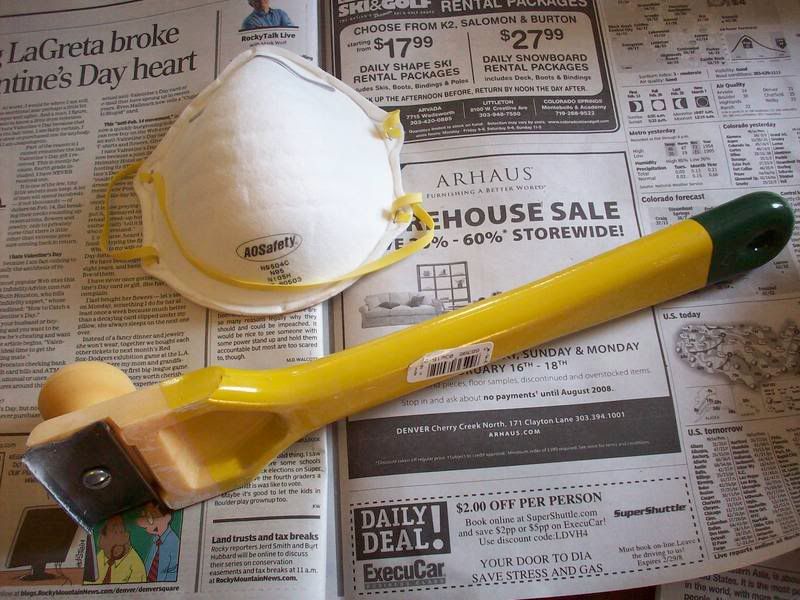 ...a safety mask and a scraper (
with a very sharp blade)
that I got from Habitat for $1
(yeah Habitat)
, I started to scrape off most of the texture.
Scrape, scrape, scrape.
It's very messy and dusty work*. I lined the edges of my walls with newspapers to catch the droppings.
Here is how far I got today: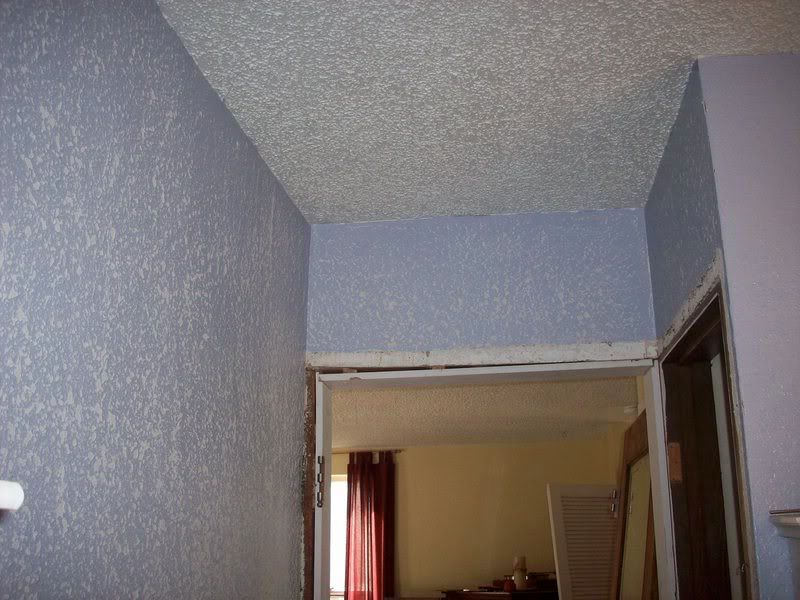 A closer look: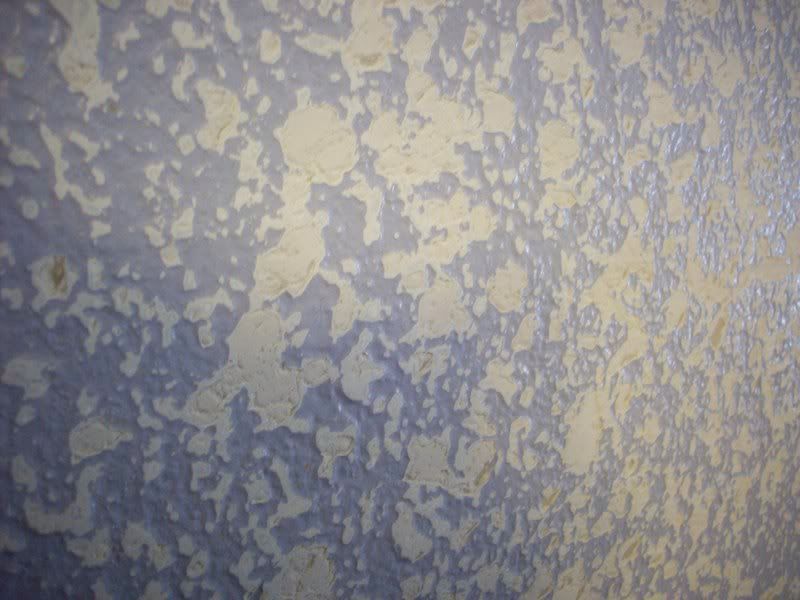 2 more walls to go, and then onto sanding, mudding, and repainting.
Maybe if I pretend it's normal to not have a door on a bathroom, I can avoid dealing with the utter failure, too. Think it will work?
*
Note... this is new drywall installed 4 years ago with only two layers of new paint on it (plus the nasty texture). If I was doing this to one of the much older walls in my house (which I will likely do if this turns out well), I would use a ventilator to avoid breathing in lead dust from the lead paint.