I have been struggling with ideas for how to renovate our back room. It is a 10' by 20' room that was added on in the 1920's. It has a slanted roof, windows into the main house, and 2 HUGE windows. Oh, and peel and stick vinyl tiles.
When we moved in, we decided we would convert it into our master bedroom and laundry room. We moved the laundry out of the kitchen and into this room the first weekend. We moved a bed and a clothes rack in for the bedroom side.
And then we planned. And planned. And planned.
And three years later, we are still sleeping in the room. We added a freestanding closet to separate the laundry area and the sleeping area, but it is still open to the rest of the house.
I discovered
Google SketchUp
tonight, and drew a mock-up of our back room: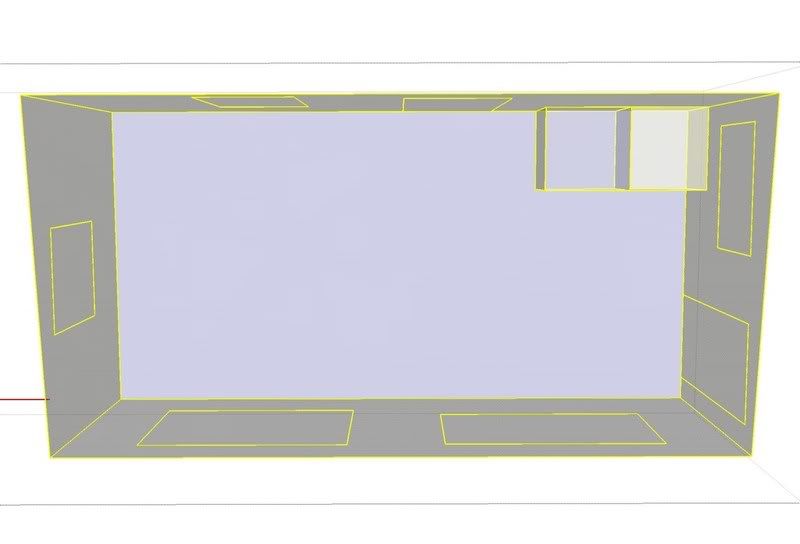 I added the washer and dryer (the two boxes), as they are likely NOT moving. The top of the picture is attached to the house, and the other walls are exterior.
We are definitely removing the two HUGE windows on the bottom of the pictures, along with the window into the guest room at the top left. We are putting in French doors on the bottom.
Nothing else is final.
The room is 20' by 10' and we need:
A bedroom
A closet
A laundry room
I'm trying some ideas out in SketchUp right now! Any ideas?