Yesterday was a glorious 57º outside. I grabbed the rake and set to work on the winter debris buried in our lawn. I was pleasantly surprised to see that our fall seeding worked! There were lots of little "grasslings" growing in the formerly bare spots.
I saw signs of spring everywhere...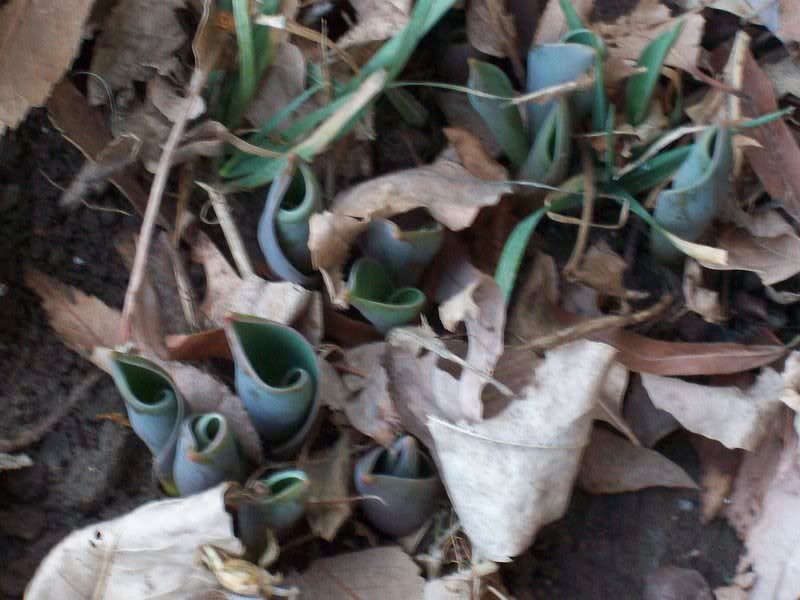 Tulips emerging from the earth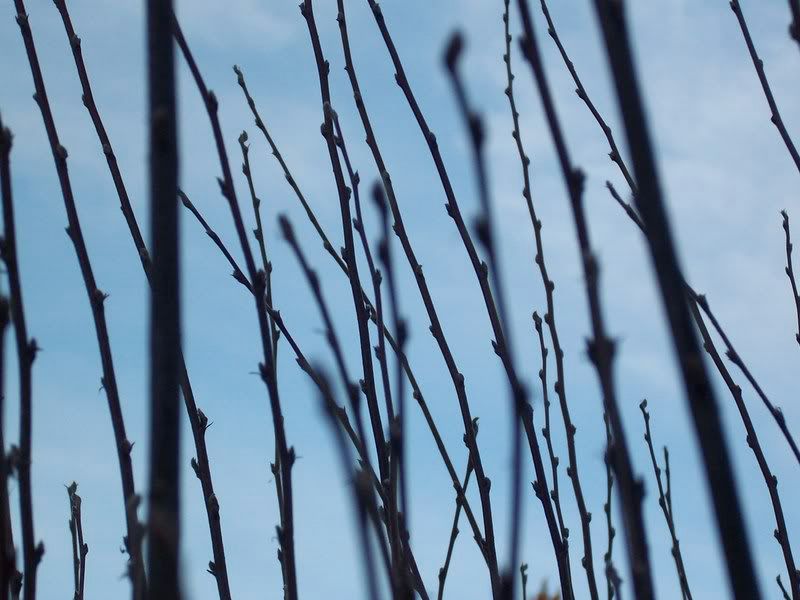 Buds against a cold morning sky
Spring is coming!