We installed the door jamb in the bathroom yesterday (and today).
First, we measured the door opening from top to the floor. We cut each side of the jamb to exactly that height, using our new miter saw.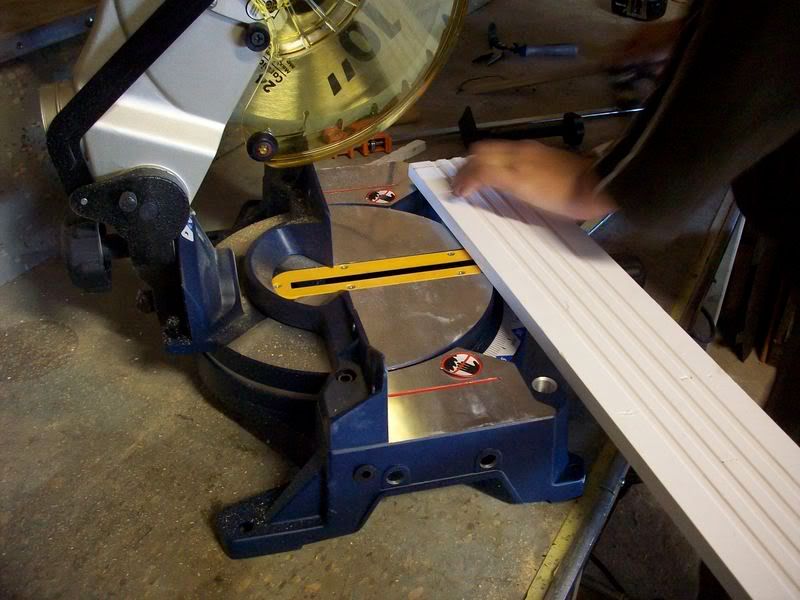 Then, we placed the jamb sides in the door frame, measured the distance between, and cut a piece of jamb that was that size for the header.
After we cut our header, we nailed the jamb together for installation.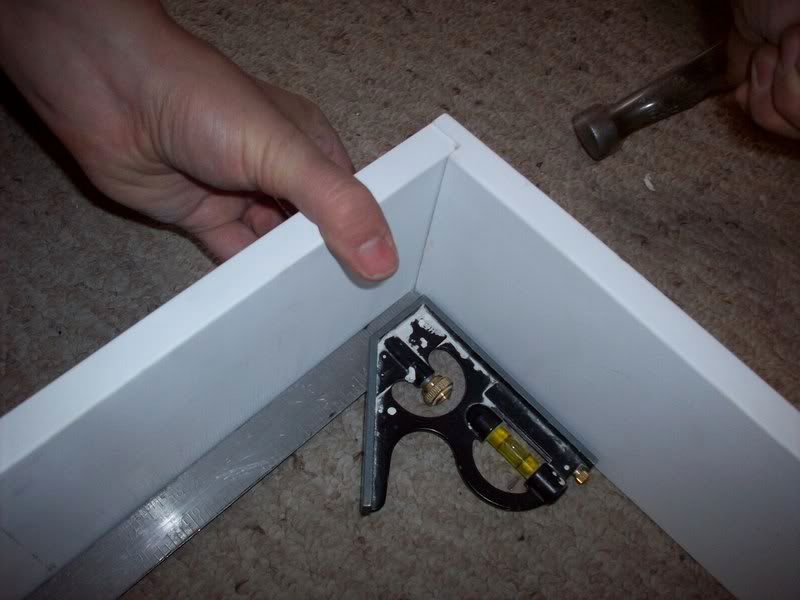 We used our square to keep the corners squared as we tapped wire brads into the wood to hold the jamb together.
We reused the old nails from the previous door jamb by carefully tapping them back into shape.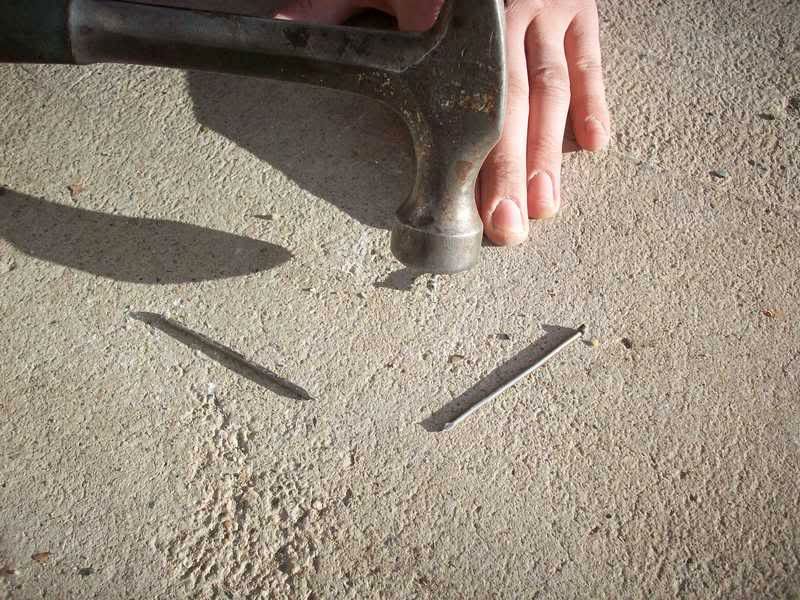 Miserly, miserly people we are.
We used these nails
(plus a few more- remember, the old jamb was held up by 5 nails)
to attach the jamb to the studs.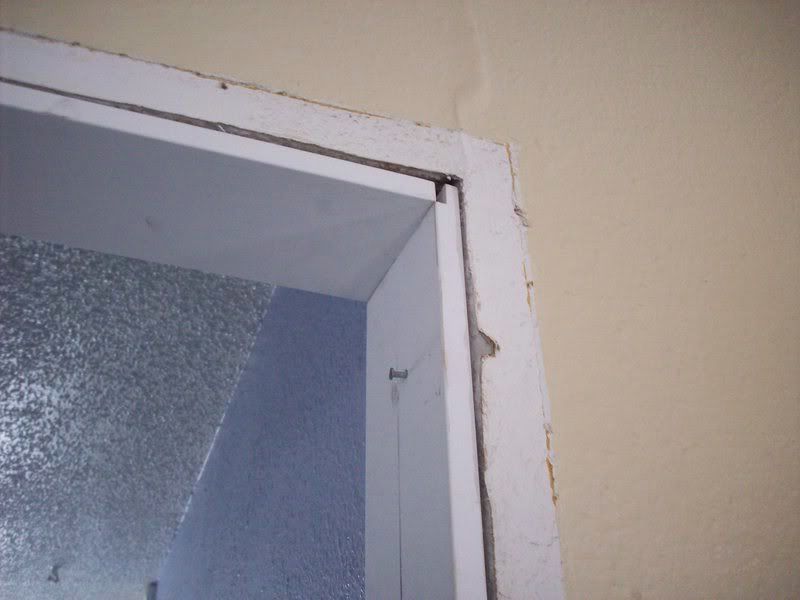 But WAIT... what is THAT? That huge GAP between the header and the side?
We can't have that.
Back to the saw with a fresh set of measurements taken with the sides pressed firmly against the studs.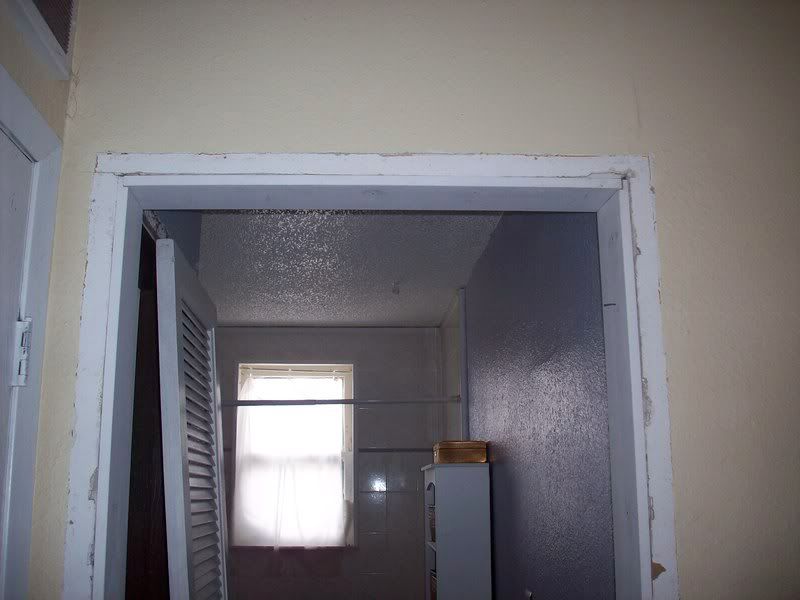 After putting FOUR nails in each board, our jamb seems secure.
We used solid pine instead of MDF to increase the permanence and solidity of our jamb and door installation.
Where:
Door Jamb: Home Depot
Nails: Salvage and Lowe's
Cost:
Door Jamb: $18
Nails: Free and $2 for a box