What a cold week it has been. BRRRR.
I tried to banish just a little bit of the cold with an herb kit my sister gave me for my birthday. Doesn't it look cute on the windowsill?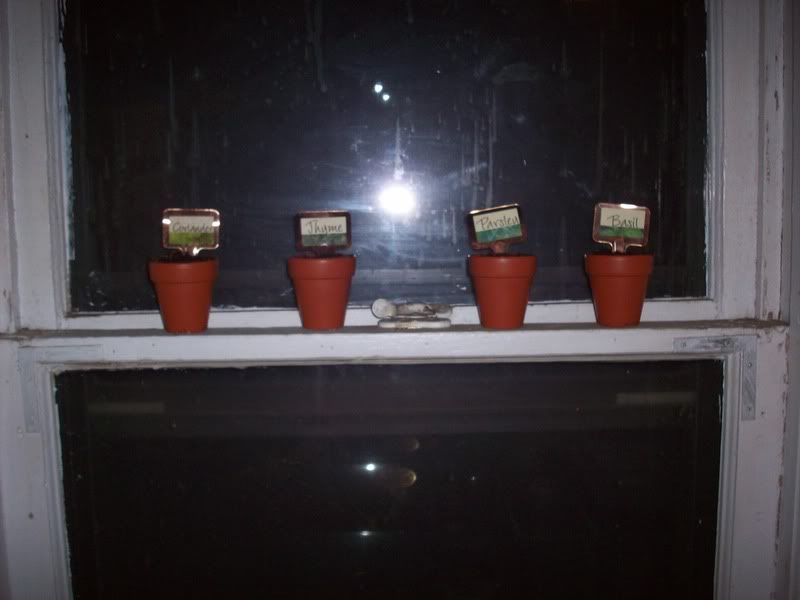 I can't wait for some fresh herbs to take away the winter blahs.