Remember my can of miss tinted paint?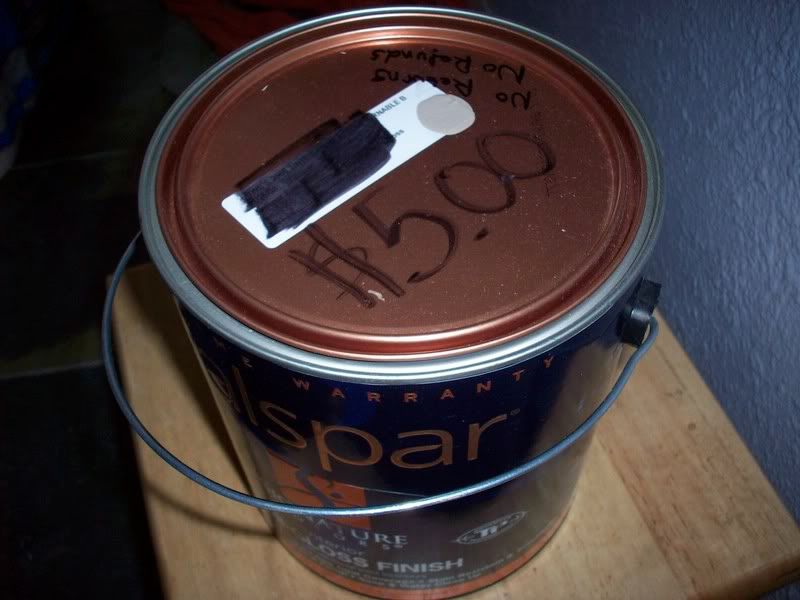 I painted some sample swatches on the walls: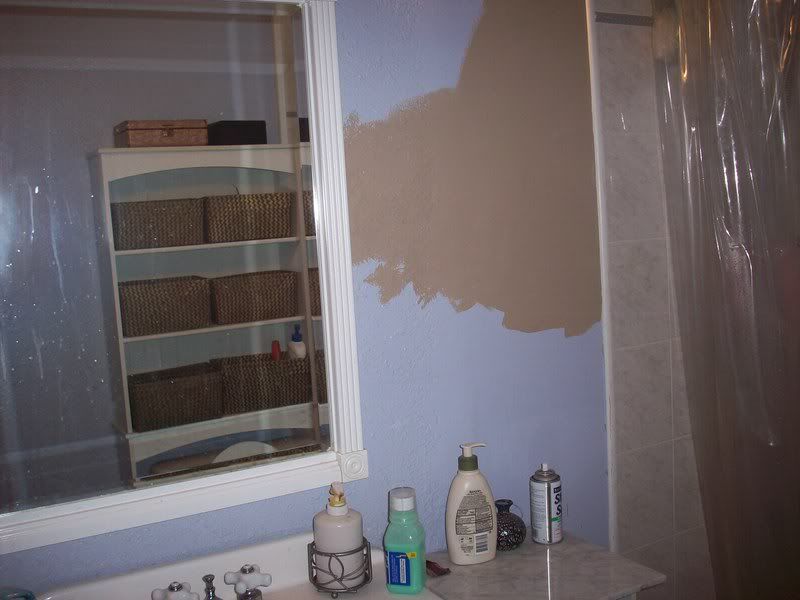 It's hard to see it with the ugly blue wall color that is there now.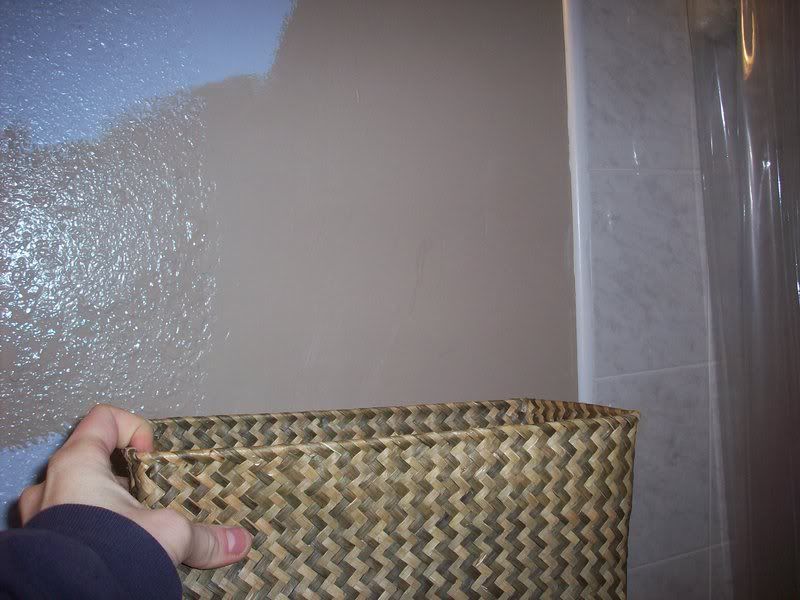 Does it match my baskets? I want to keep my baskets (though I plan on getting rid of the over-the-toilet hutch and using wall shelves instead).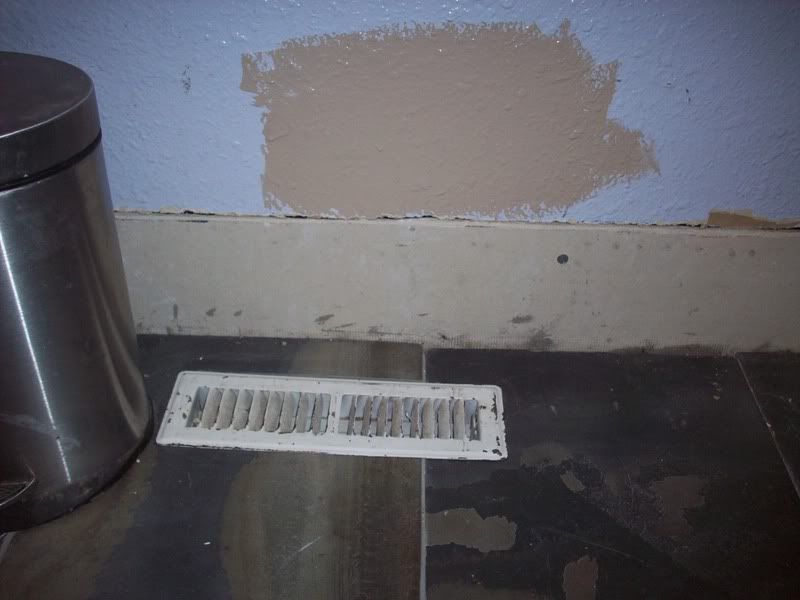 It seems to match the slate floors well.
I think we will keep it. We can always try another color!